Some darker color choices for this holiday season,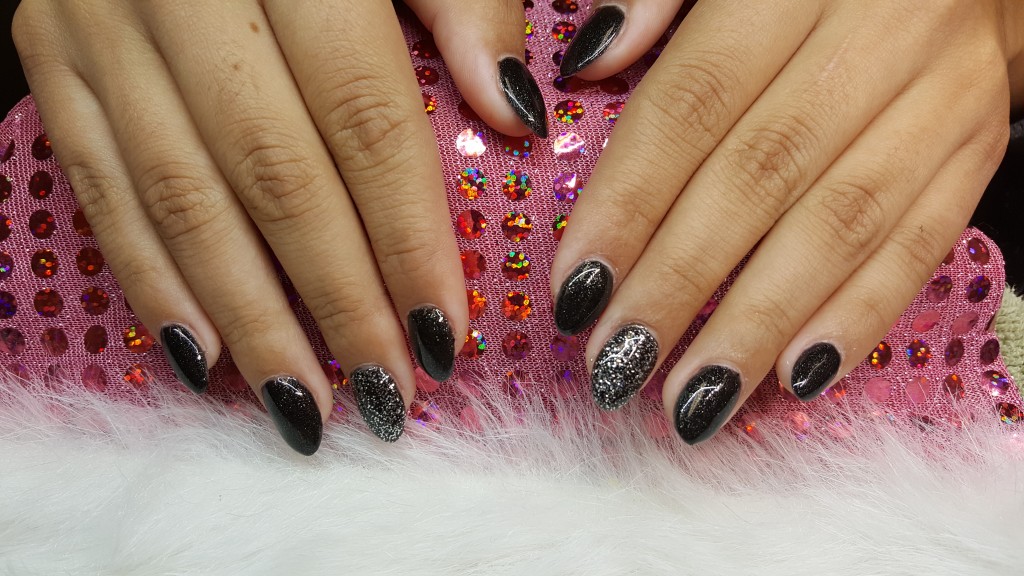 but she is in a party that they are wearing all black with silver accents!
I think the tiny specks of glitter in the OPI Gel Color "Center of the You-Niverse" makes these a little less stark and helps the transition to the silver glitter (Light Elegance Tuxedo over the OPI Gel Color)
I hope she has a fabulous time at the party!
Happy Hum Day!!!!