So I love this color by OPI so much that I just didn't want to take it off. Even though I really have to fill my nails!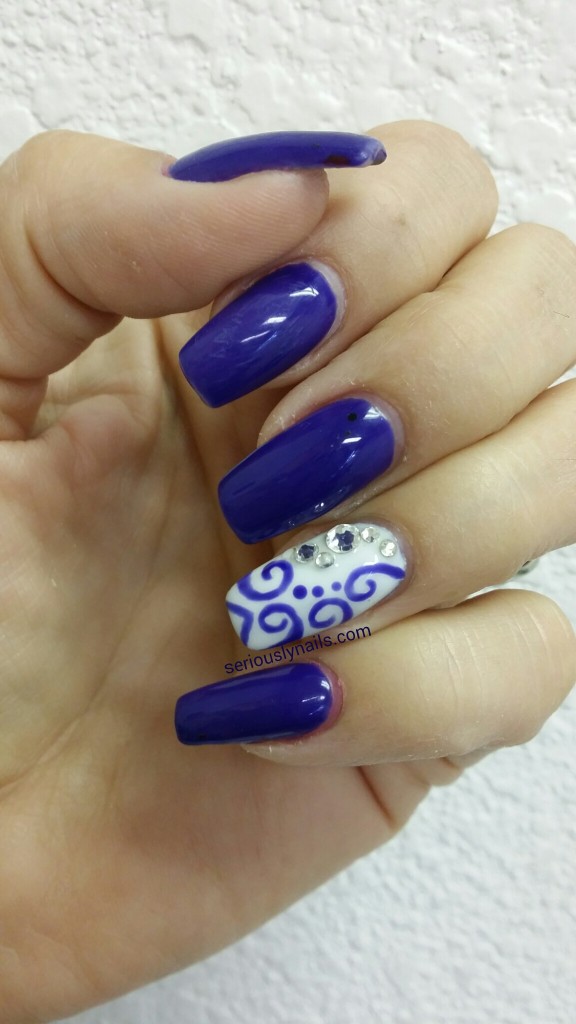 So this was my little idea.
I added dots in alternating sizes at the base of my cuticle to hide the grow out that was really visible.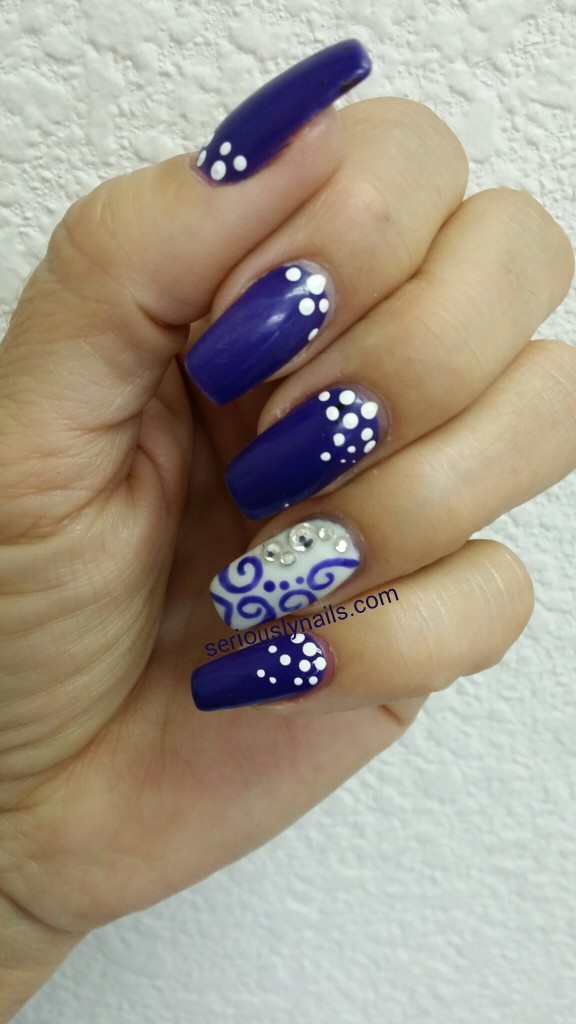 Then I filled it in more with smaller dots placed randomly on the nail.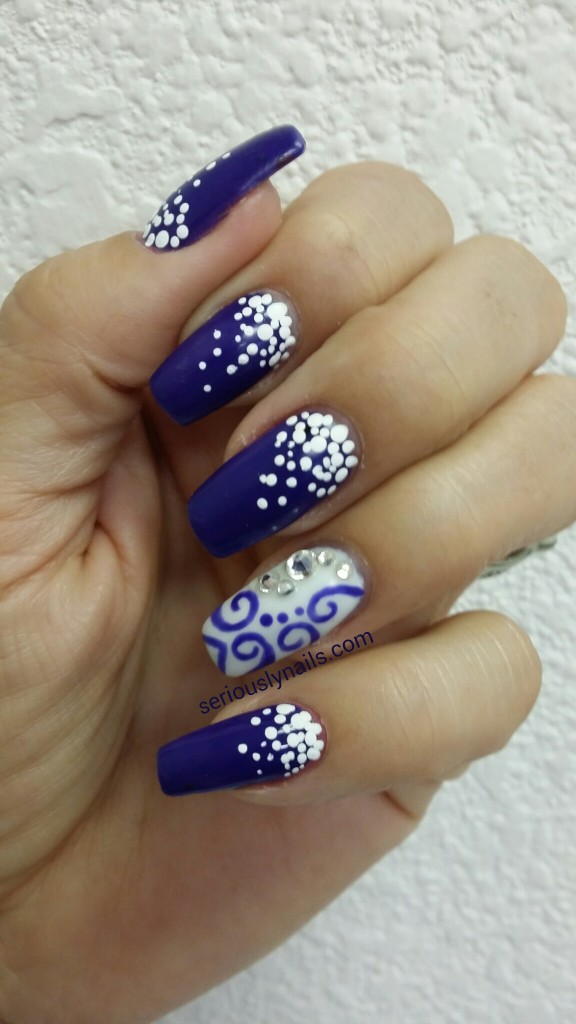 A little sparkle was needed (it is getting close to Christmas after all!)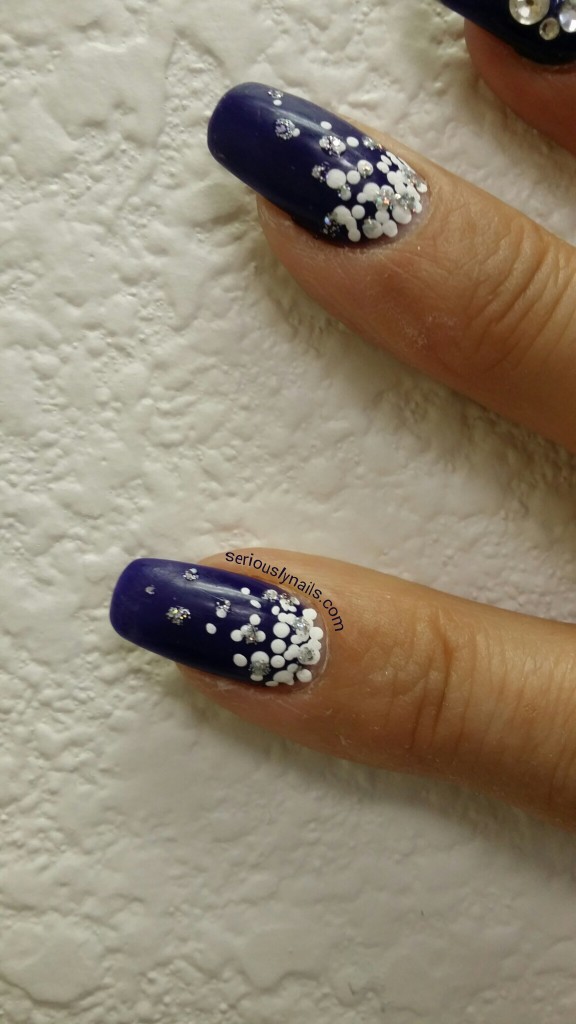 And then a top coat!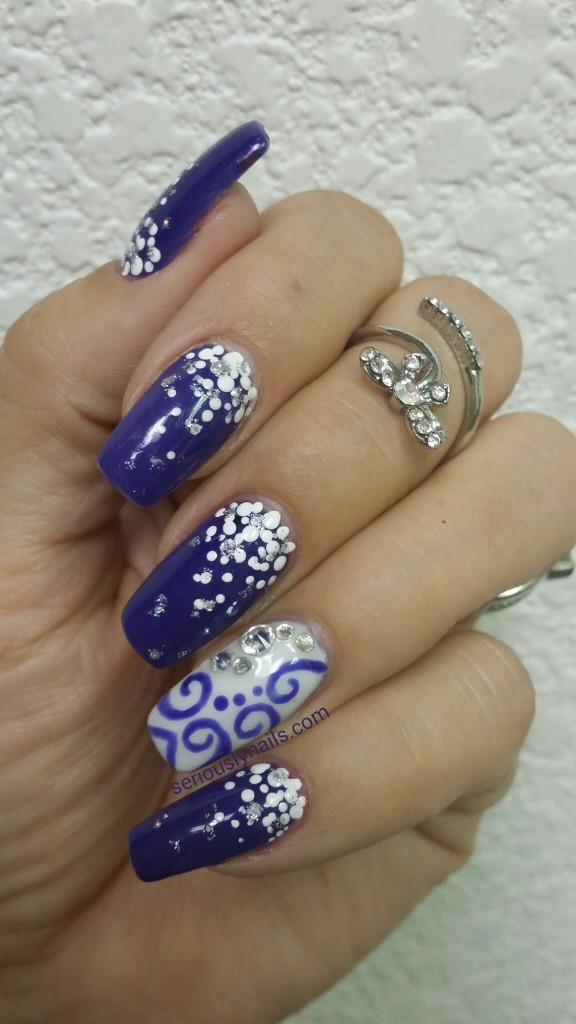 Voila, a new design with my lovely lovely "Do you Have this color in Stock-holm" by OPI.
OK nail techs, you could use this technique to help your clients out who didn't get a chance to make a appointment for before Christmas. Charge like you would for nail art! It is really quick to do!