Since we looked at the award that Famous Names nail repair/strengthener received from Scientist extraordinaire Doug Schoon, I thought I would share with you the schedule for IBX Certification courses available over the next 7 months. Locations are varied as well.

Here is the listing of dates and locations for 2015
MARCH 22
ABS Chicago Show – 2 classes available
APRIL 26
NailPro Pasadena Show – 2 classes avaialable
MAY 4
Wilamette Valley Networking Event – 1 class
MAY 30 – JUNE 1
Premiere Orlando Show – classes TBD
JUNE 22
IBS Las Vegas – 2 classes available
JULY 12
Nail Networking Event of the Smokies, Gatlinburg TN – 2 classes available
SEPTEMBER 14
Long Island Networking – classes TBD
SEPTEMBER 20
NailPro Sacramento – classes TBD
OCTOBER 4
Midwest Nail Tech Networking – classes TBD
OCTOBER 17 – 20
NW Networking Event – classes TBD
So, you can see the chances to get certified are many. Thank you IBX for making this available.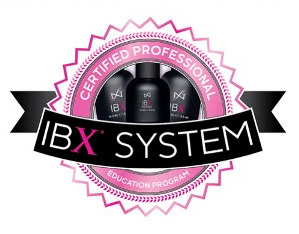 From the press release, the cost are as follows:
Price:              Class is free with the purchase of The IBX Starter Kit ($45.00)  Contains an IBX Duo Pack, 
                       Lumos Duo Pack, 1/2 ounce Dadi'Oil and 6 1/8 ounce Dadi'Oil!!!
                       There will also be a few little surprise goodies!
                        
What to bring:  You will need to bring your own heat source, UV/LED Lamp, prep products, files and cleansers.  Please have your nails bare or bring a model!
Contact:          Marti
                        marti@famousnamesproducts.com
And for more info go to http://www.famousnameproducts.com