I have been on holidays and just got back. Some of you may feel like I do right now….overwhelmed! LOL It is sometimes soooo hard to get back into work mode!
That's why I am happy for the inspiration from Neiru. Neiru is a monthly subscription online work shop for nail art. Specifically Japanese inspired nail art.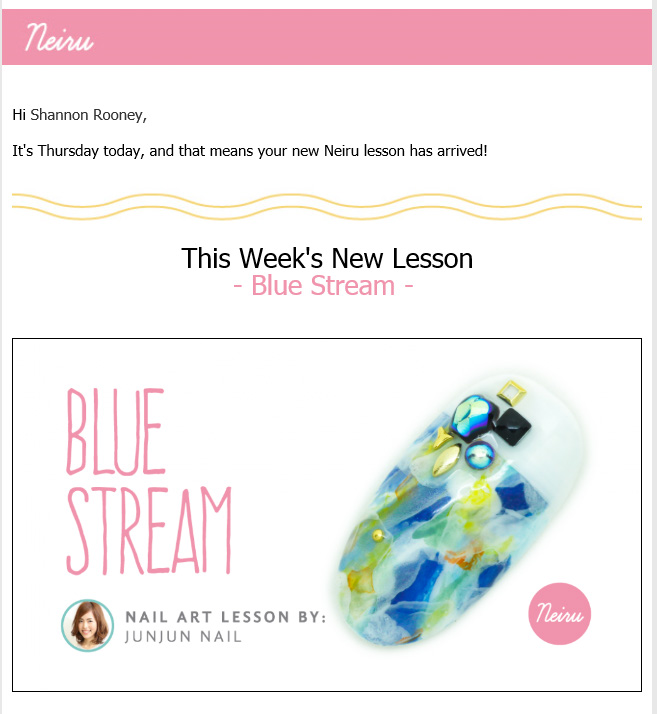 This one looks right up my alley since I just returned from the west coast of Canada where I was surrounded by blue ocean and crystal clear lakes!
I will post my finished nails in a later post.
Welcome back right!!! LOL Happy Thursday.
For more information on Neiru visit www.neiru.me