I got to attend my first ever Quinceanera this last weekend. For those who are unfamiliar as I was here is a definition from Google
What is a Quinceanera Party?
One of the most important celebrations in Mexican culture is the tradition of the quinceañera. This constitutes a ceremony on a girl's fifteenth birthday to mark her passage to womanhood, to give thanks to God for his blessings, and to present a young woman to the community.
There is a lot of work involved in getting a Quinceanera together. Kind of like planning a wedding actually. There are gowns to be bought, dances to be rehearsed, meals and cakes to be planned and people to invite!
Here is our "Quince Girl" from this weekend.

And the nails that I did for her special occasion!!!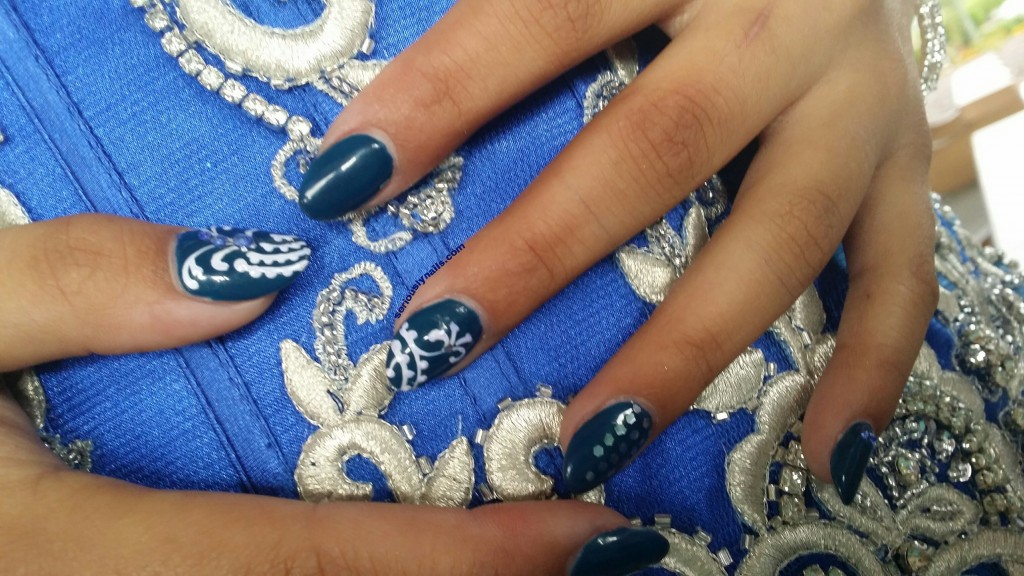 I especially like the middle finger that I did in two different colors of dark blue but created a smoky negative space and then added celophane for a shattered glass effect.
Happy Birthday Aliya …..xoxo
Here is some candid shots of the event.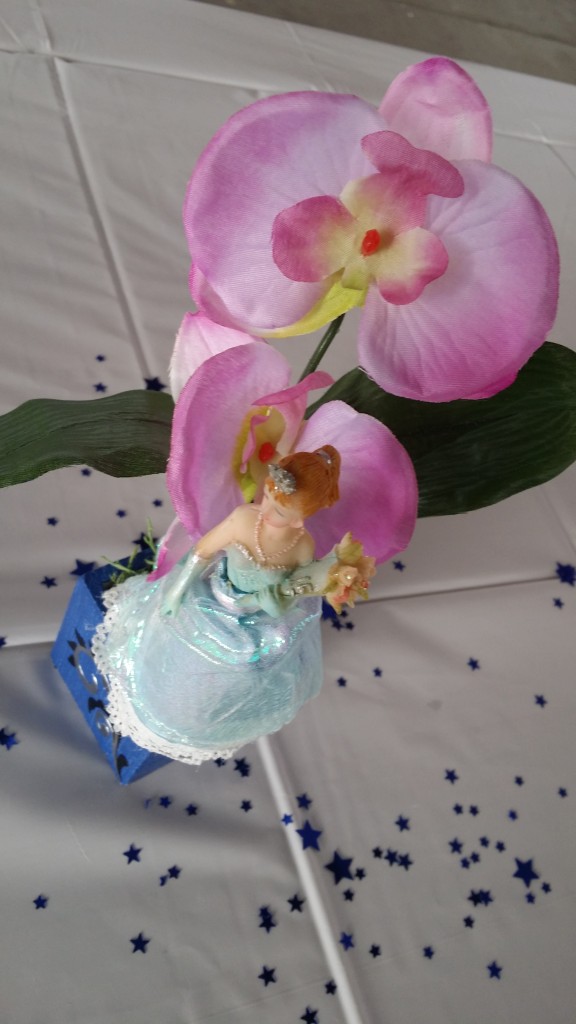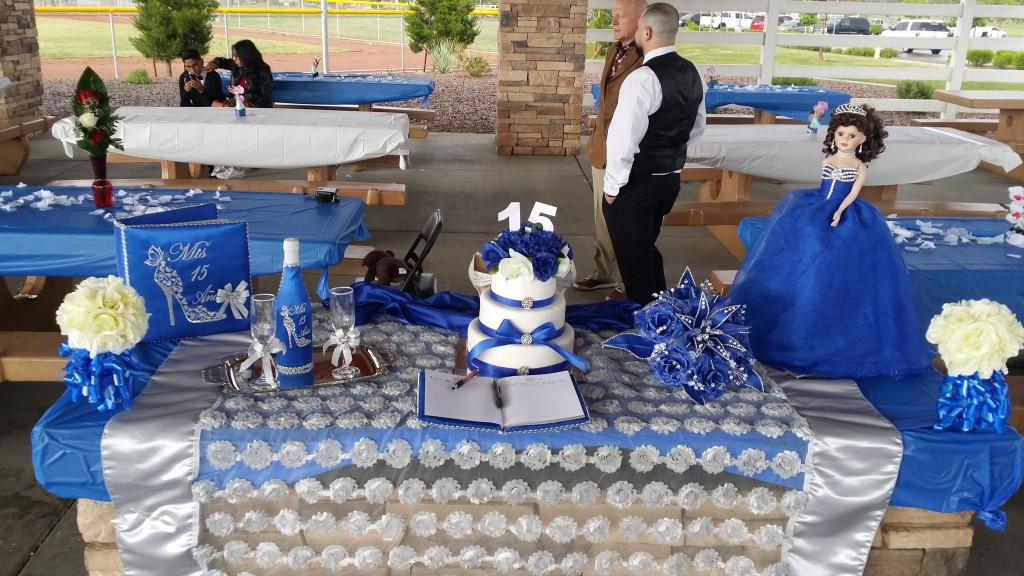 Yummy, yummy Pazole!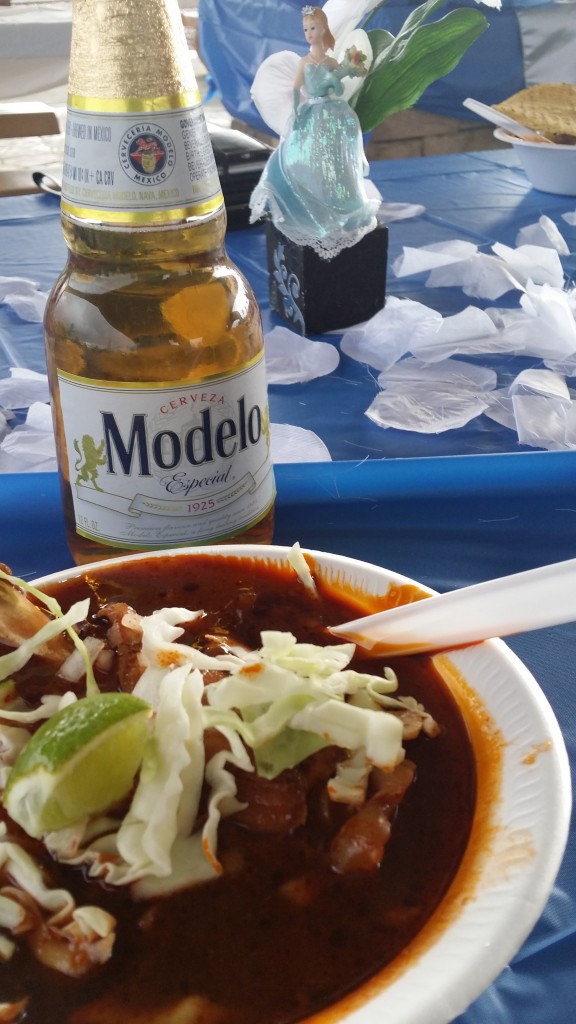 Her little sister, Layla's shoes!!!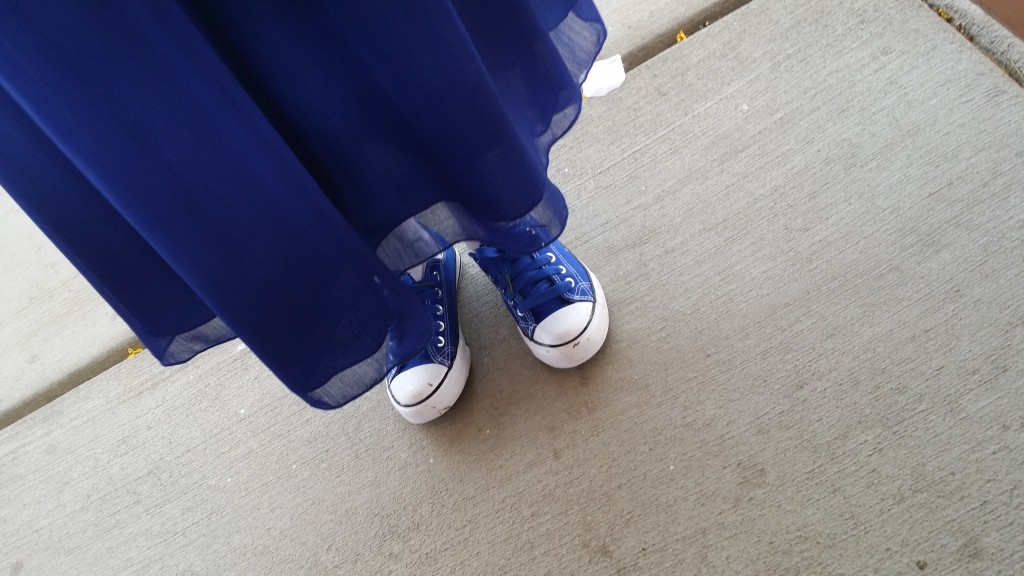 A beautiful gift after the rain!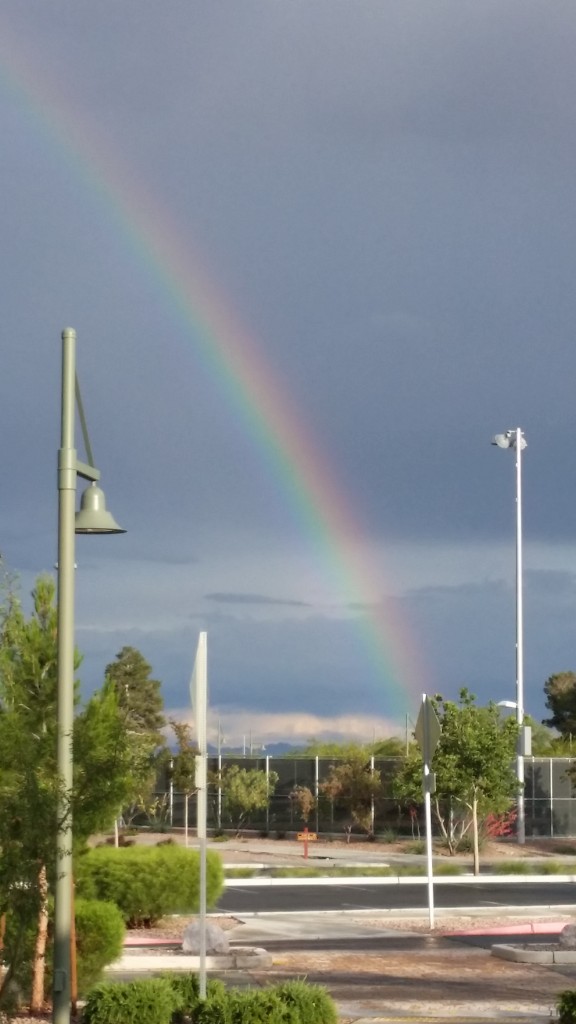 Her cake. Plus the shoes to take her into womanhood!