Everyone loves to text and send cute little happy faces. Crazy space kitties or your own Avatar!
I stumble upon this app that allows you to use your own images and add graphics to it to personalize them.
I think it would be brilliant to use your nail art to express your emotions! You know, like the perfectly executed French Mani to show you are feeling like a true professional.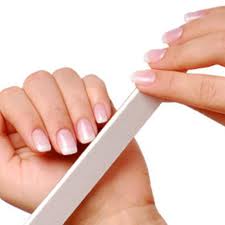 Or those stiletto black "diamond" encrusted talons to show that you are ready to rock the concert scene.
Baby pink oval nails to show the arrival of a new baby girl (or blue for a boy)
What do you think????
I only have one thing to say about this that is sad to me. It is available at iTunes for Apple! I looked in my Google Play store and they don't have it! Insert sad faced Shannon here!
More info can be found at https://itunes.apple.com/us/app/imojiapp/id884963181?mt=8