This post is long overdue, and I have to apologize to my friend, Shari from Shari Dust and All Polished Up by Shari, who gave me these samples for review.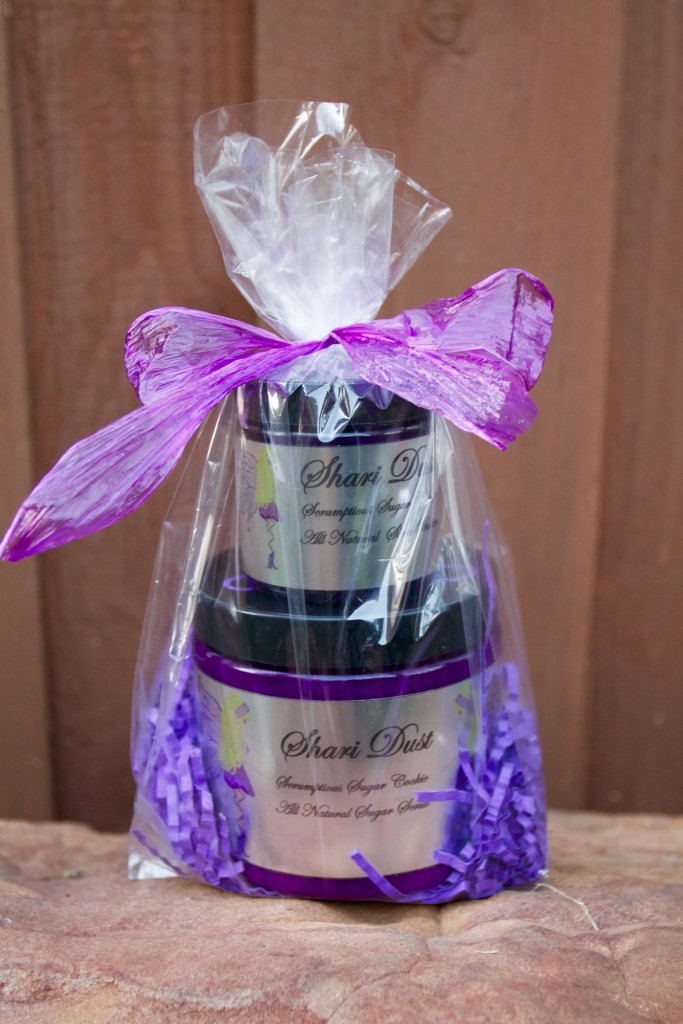 Supporting small business is a great way to serve your community while enjoying the benefits of quality products like these.
Shari Dust has both Natural Sugar Scrubs and Shea Butter Body Cream .  The fun thing with Shari Dust is that when you order yours, Shari includes a little package of glitter to add to your scrub or butter! Why?
"Everyone needs a little sparkle in their life"
The scrub is Cane Sugar based combined with Coconut, Hemp, Avocado, Jojoba, Almond, Grape seed Oils, as well as Essential oils for the fragrance. A wonderful touch is the addition of Honey. The scrub with gently exfoliate while the oils moisturize.
The Shea Butter body cream also contains extra nutrients from Coconut, Hemp, Avocado, Jojoba, Almond, Grape seed, Vitamin E, honey and the fragrance comes from Essential oils!
I found that the Shea Butter body cream has a simple purity to it that I really enjoy!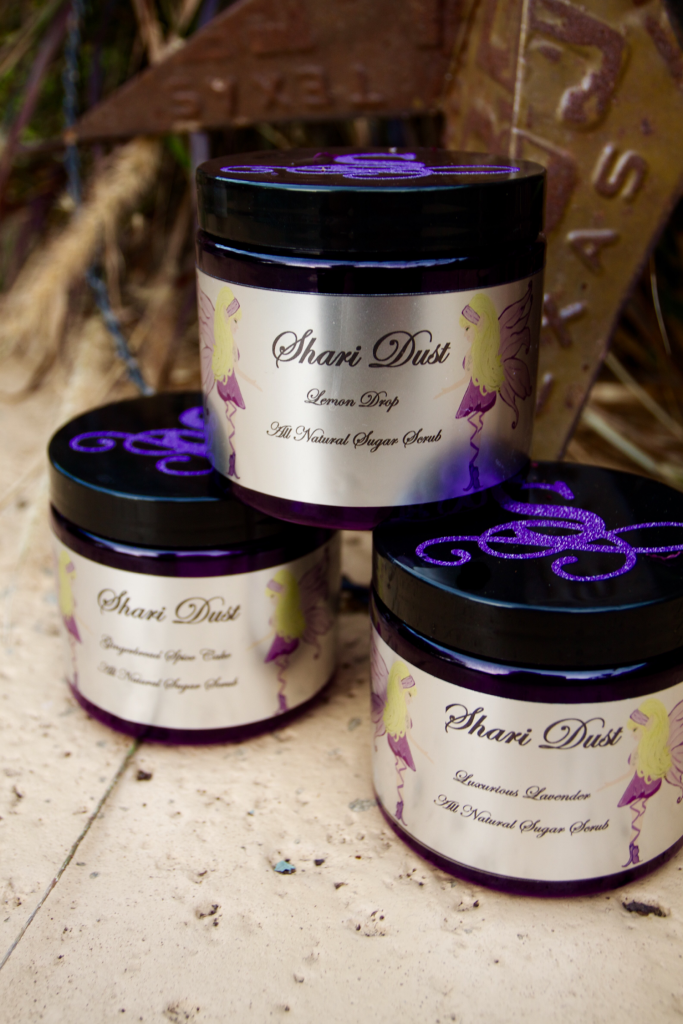 I guess the silver living of this overdue post is that I really got to experience the benefits of using this product long term.
As you may know I recently moved to Scottsdale AZ where I have been able to be outside a little more. Usually when I am in the sun my skin becomes dry and a little like snake skin. With using Shari Dust Sugar Scrub and Shea Butter over the last 3 months, I have noticed that my skin is not as dry or scaly!
As you can see from this pic…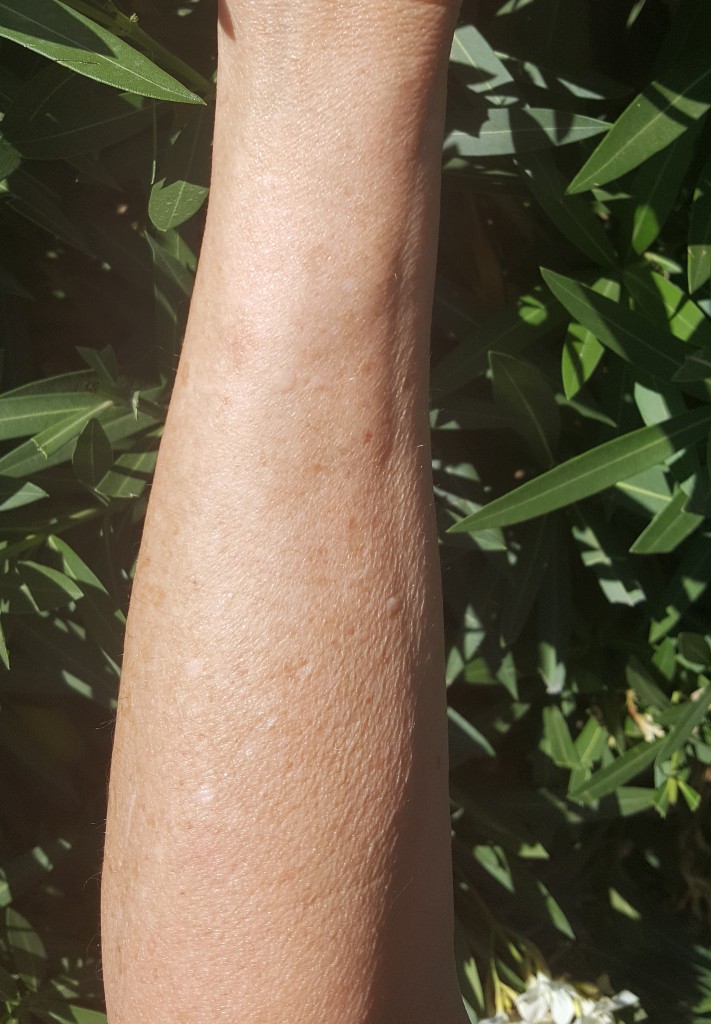 Ususally, those little white spots are super dry! Not after using Shari Dust!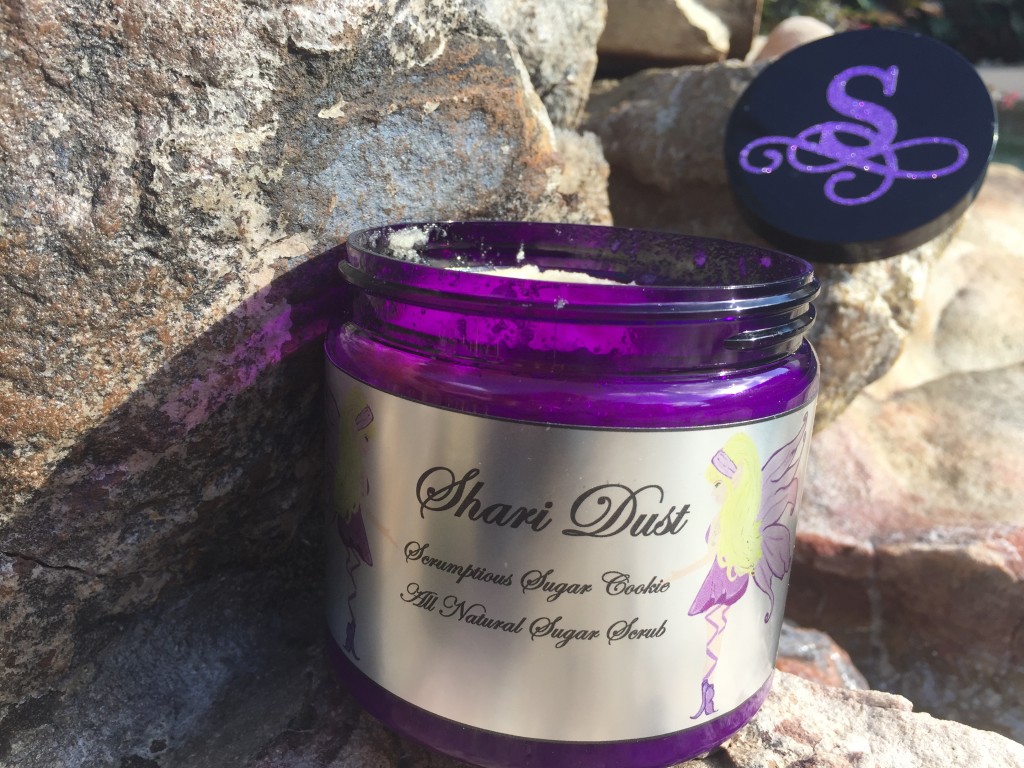 There are 7 "flavors" of Shari Dust. Available are Lavender, Sugar Cookie, Spearmint Eucalyptus (yummy!) Lemon Drop, Ginger Spice Cake, Peppermint Twist, Cafe Creme Brulee and for those who have allergies or an aversion to scents, Shari Dust is also available Scent Free!
You can find all the delicious scents that Shari Dust comes in on her website at http://sharidust.com/products?page=1
I'm going to say that you could use these to customize pedicures in your salon as well!!! Give you clients something that no one else offers. MMMM….Peppermint Eucalyptus Pedicure anyone???
Thank you again Shari!