If you are always looking for the newest products out there, then this one will interest you.
Vetro, out of Japan, is a highly pigmented gel  that gives your freedom to create any type of design you would like.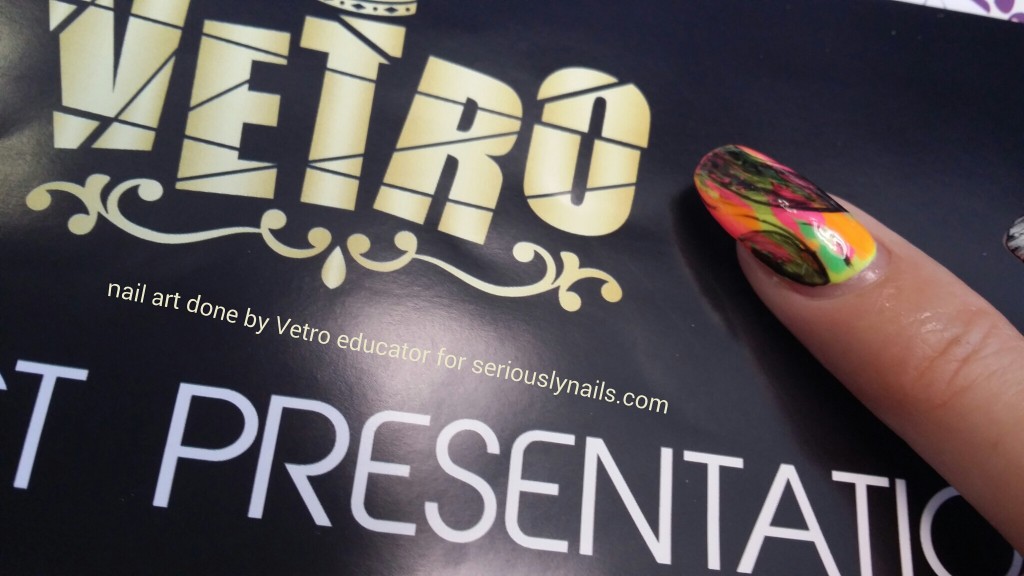 With color ranges that include neons and matte options, Vetro is a nail artists dream. Plus it has a 20 second, yes, 20 second, cure time!!!!
So, when I heard they were giving product presentations in the LA area, I had to share with you.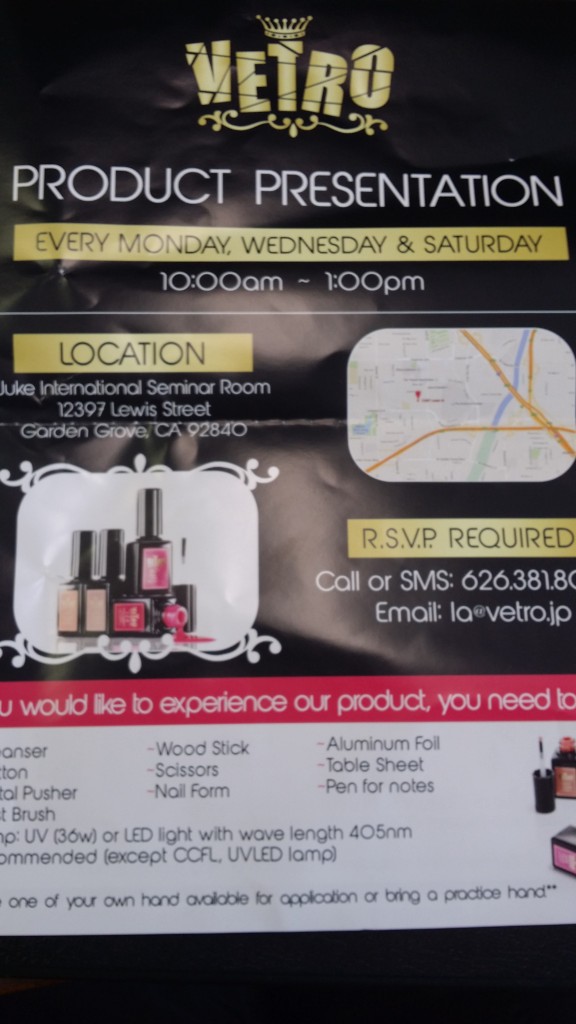 So with minimal requirements on your part, you can take a 3 hour class to learn about this product.
The presentation is located at
Juke International Seminar Room
12397 Lewis St
Garden Grove, CA
92840
The event is held every Monday, Wednesday and Saturday from 10am – 1pm.
They ask for a R.S.V.P. for these events. You can do so by calling or SMS at 626-381-8050 or via email at la@vetro.jp
Here is a great video to get you excited about Vetro and some different techniques!