So, it has been awhile since I did any work with gels on a regular basis. I admit that I am a die hard acrylic users. I know there are pro's and con's to both products.
The reality is that I find doing acrylic on myself so much easier than doing gel. But hey, let's face it, times have changed and products have improved.
This posts is about learning some new techniques. I am impressed with how Elizabeth Morris from The Nail Hub and Va Va Varnish showed how to get a perfect C Curve while using gel!
Plus, I wanted to share with one of my followers, Muriel, who lives here in Las Vegas and is going to take Elizabeth's class in San Diego in December, the high quality training she is going to receive.
Here is the C Curve I created after watching Elizabeth's video. I realized that the gel is hard to capture on film, so I added the white lines so you can really get the idea of how it is curved so nicely.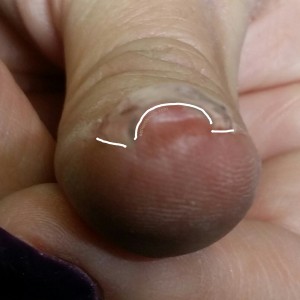 The view from above, you can really see how I pinched it in. I have not filed this nail at all! Such a great technique.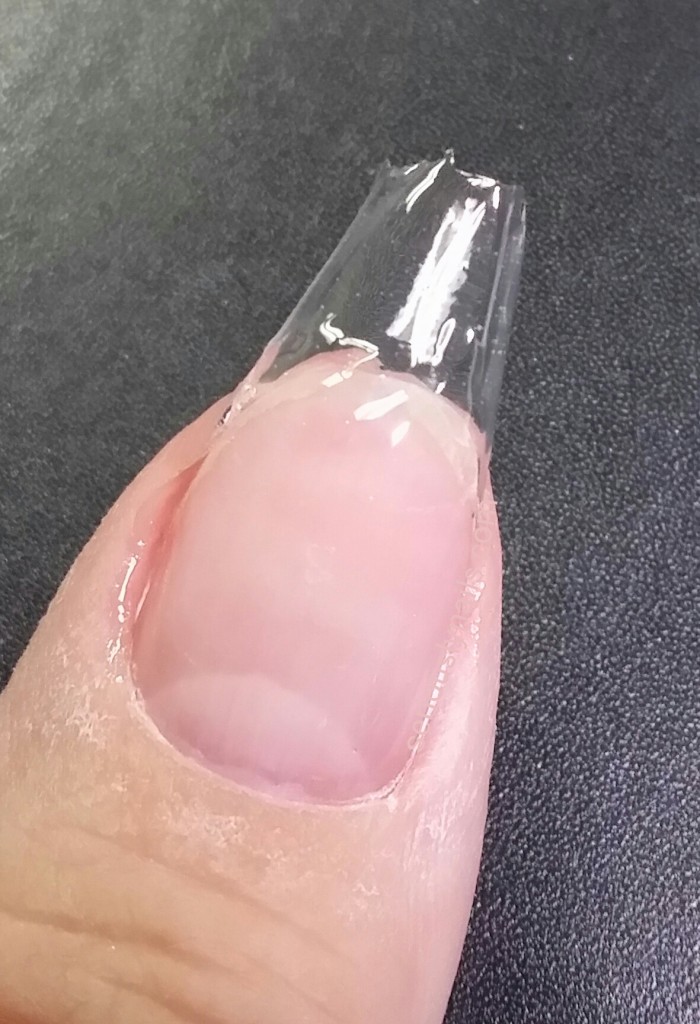 And here is the video that Elizabeth created so you can learn from it as well.
If you are interested in learning more from Elizabeth here is the link for the class Dec 7th in San Diego!
http://www.thenailhub.com/store/p123/Akzentz_Pro-Formance_Gel_Certification_Class.html
I have been doing nails for over 25 years, and I am so happy to be able to learn new techniques.
Oh and here is the finished nail! I added some mother of pearl from Athena Rocks, some stripping and some Swarovski® crystals of course!