The first in a mini series for you fine folks about the products that I purchased while at Cosmoprof NA this last while.

The Boutique is a unique forum for people who are curious about trying a certain product, whether it is skin care, hair care or nail care! Then they wrap it all up nicely in a lovely tin box with a handle!
The Boutique is set up with large cubicles filled with products that can be retrieved from the bottom.
There is a $10 donation (which is then turned over  to City of Hope) that allows you to choose 7 of the 20 products.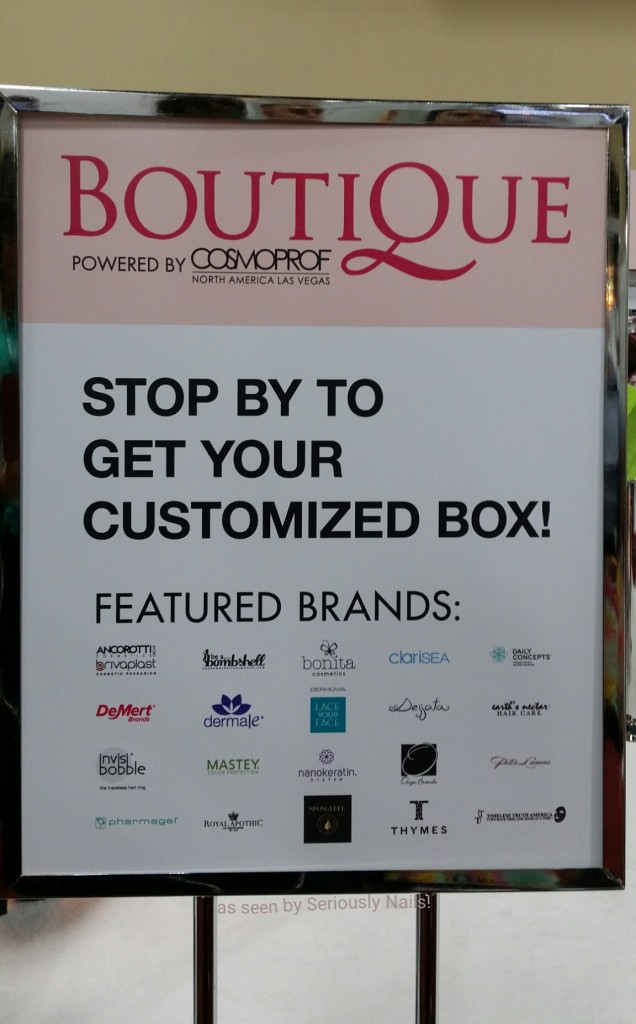 I was super excited to see that one of the product choices was from "Invisi-bobble." I had just spent a good 20 minutes watching as their gal transformed people's regular pony tails and pinned up hair do's into very becoming hairstyles! All with just this little gadget!
This is also the perfect hair accessory for those of us folks that hate having to pull out elastics, even the coated ones, from your hair. Especially after working out where you are sweaty and hot.
These lovely things simply sliiidddee out of your hair. And the cool thing about them is that if you have longer hair, you can do fabulous and easy up do's and pony tails with just one Invisibobble.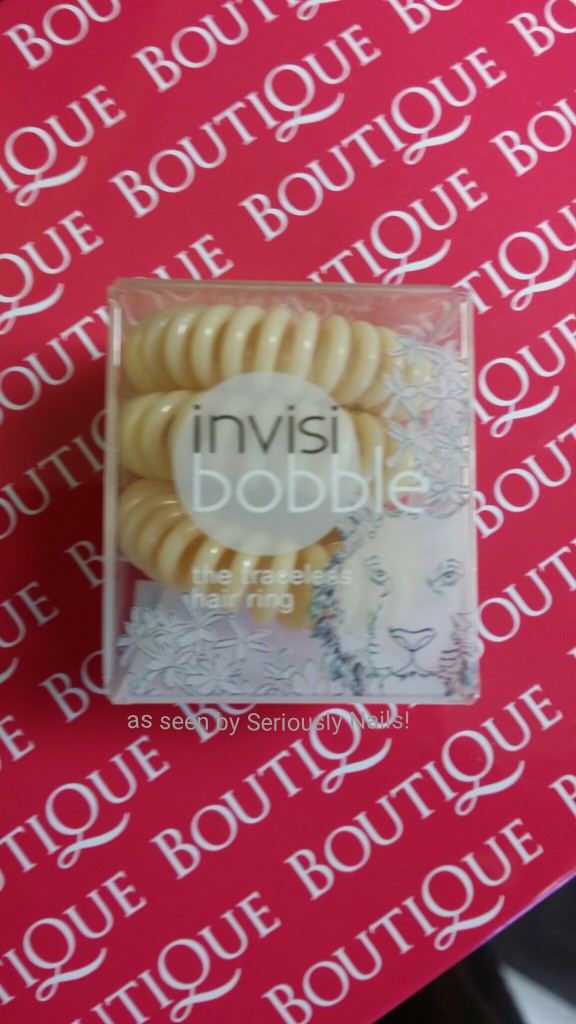 Here is a example from their website!
You can see lovely styles on line at  http://www.invisibobble.com/ Click on the little arrow inside the pink Invisibobble to see the video on how to do this style!
If you are interested in learning more about the National Cancer Institute-designated Comprehensive Cancer Center called City of Hope you can go to http://www.cityofhope.org/