Oh how I love me a fine lip gloss. Lip Stick has it's place certainly, but the creamy texture of a gloss makes me so happy. (Living in a desert makes moisture imperative!)
Well, it looks like Cosmoholic has the combined the best of both worlds in a highly pigmented lip gloss.
Self described as:
Lip Gloss with personality!
I got the chance to sample three of these beauties. They were given to me for use and review.
This was the great package I received. A darling evening bag filled with 3, yes three full size samples for testing and review. The regular packaging is a satin lined box with a beauty mantra inside.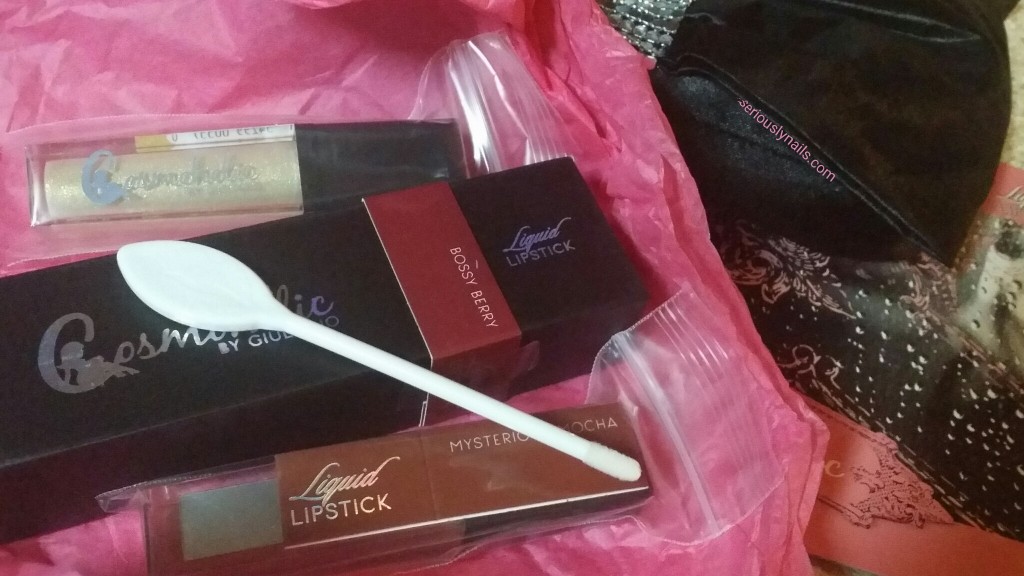 The color that is inside is dictated with a band showing the color swatch and naming the lip gloss held inside that satiny interior!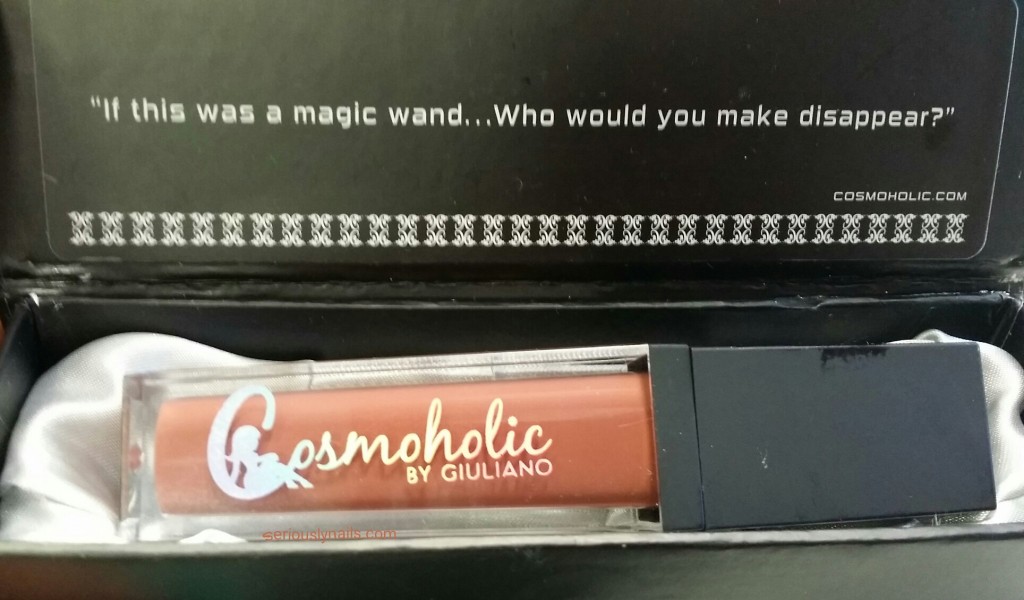 Let me show you the colors!
Gold Digger-a super versatile gloss with large amounts of gold tint in it. Shiney and sparkly!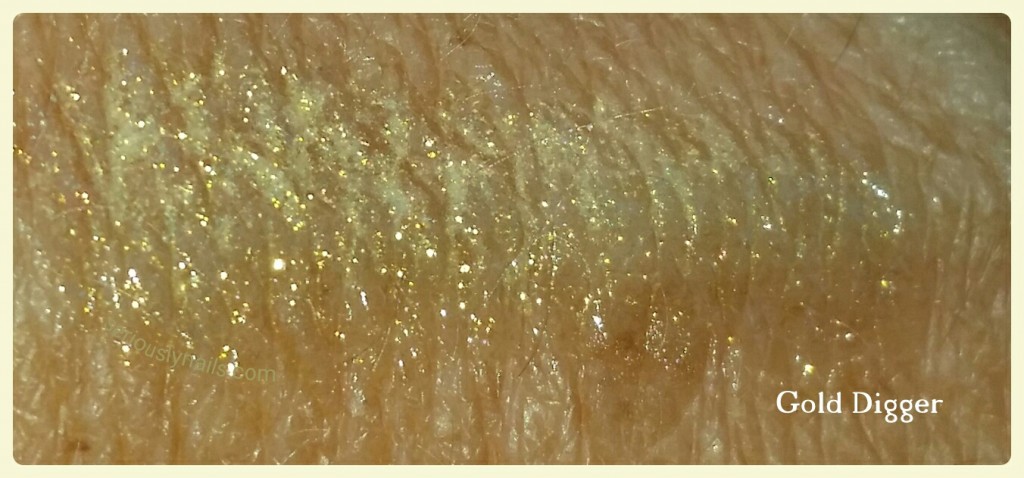 And then Mysterious Mocha…exactly as described. A lovely soft brown shade.

The third one I received is called Bossy Berry! Funny because they could have had me in mind with that name! lol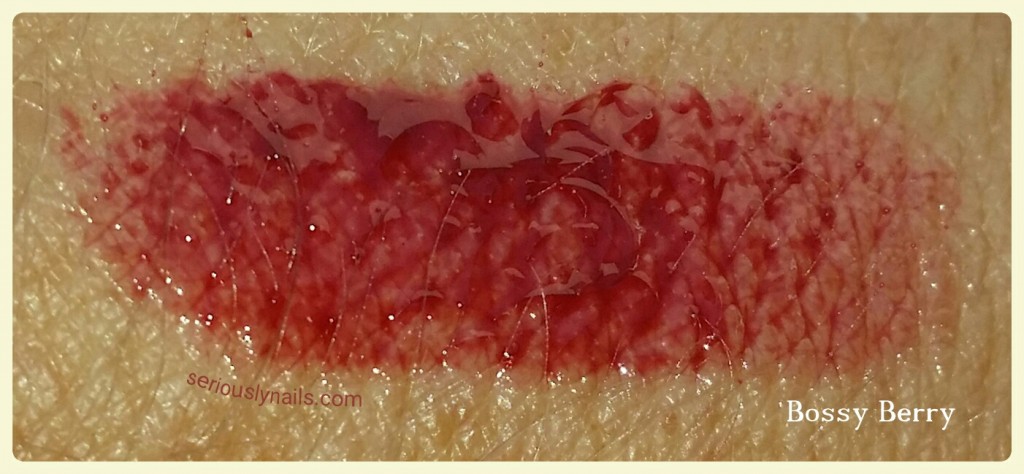 As you can see, the gloss has lots of shine and even more pigments!
The other thing that came in the bag was a "spoon" with a gloss applicator on one end of it.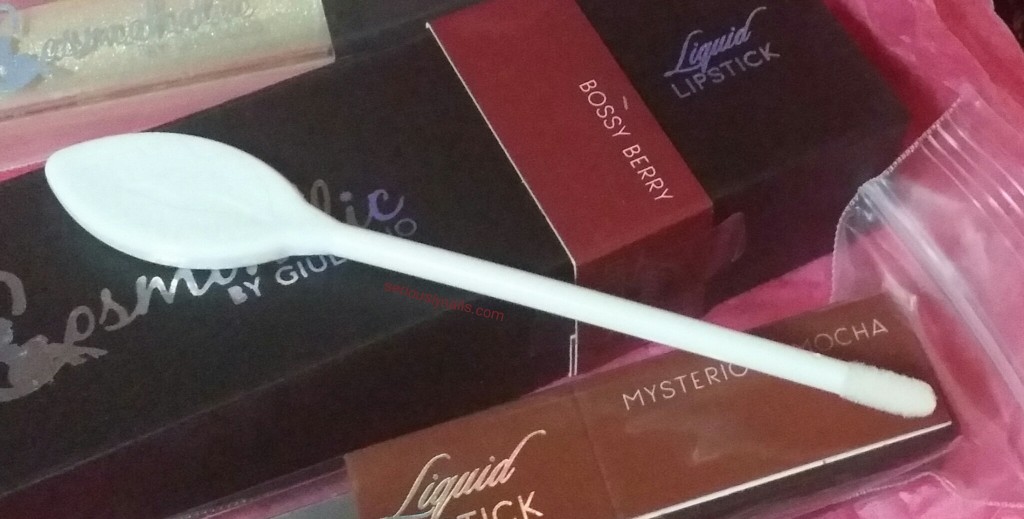 I figured it must be to combine the gorgeous Gold Digger with the other two color options, so here you go!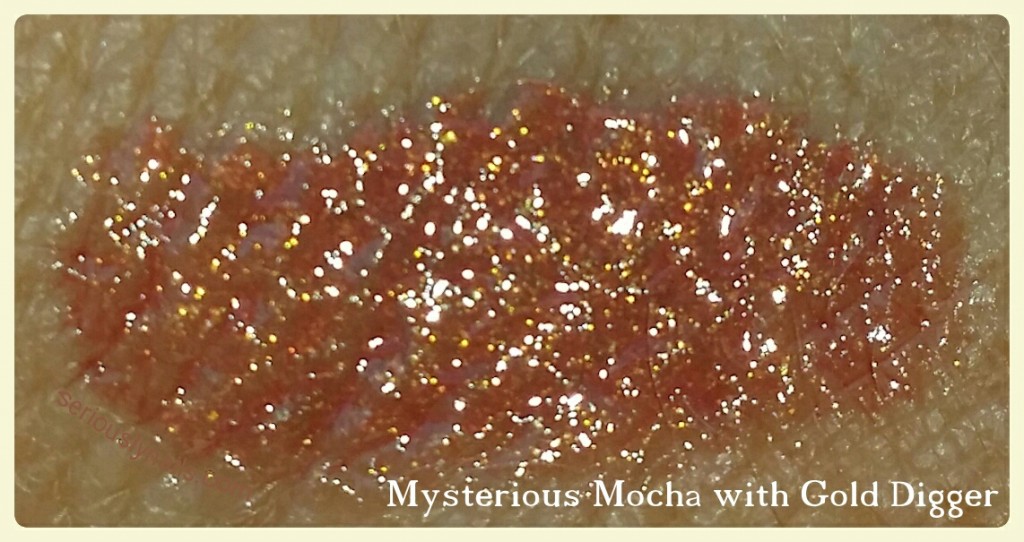 I simply LOVE how they blend so well together to create a completely different look!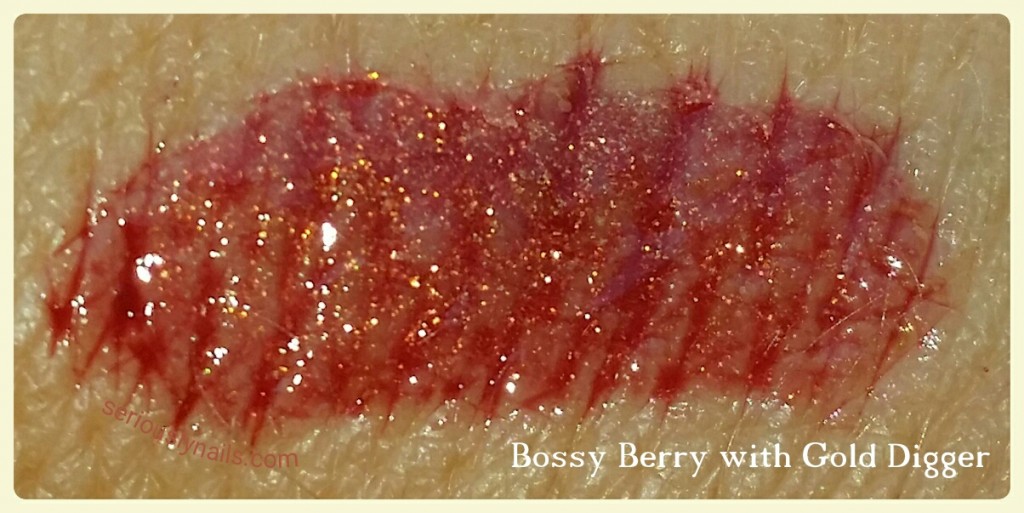 And, just when you think that that is all that Cosmoholic has to offer, you can be impressed with the actual containers that hold the gloss.
Not only does it have a mirror on the back of it (you will never have gloss on your teeth again!)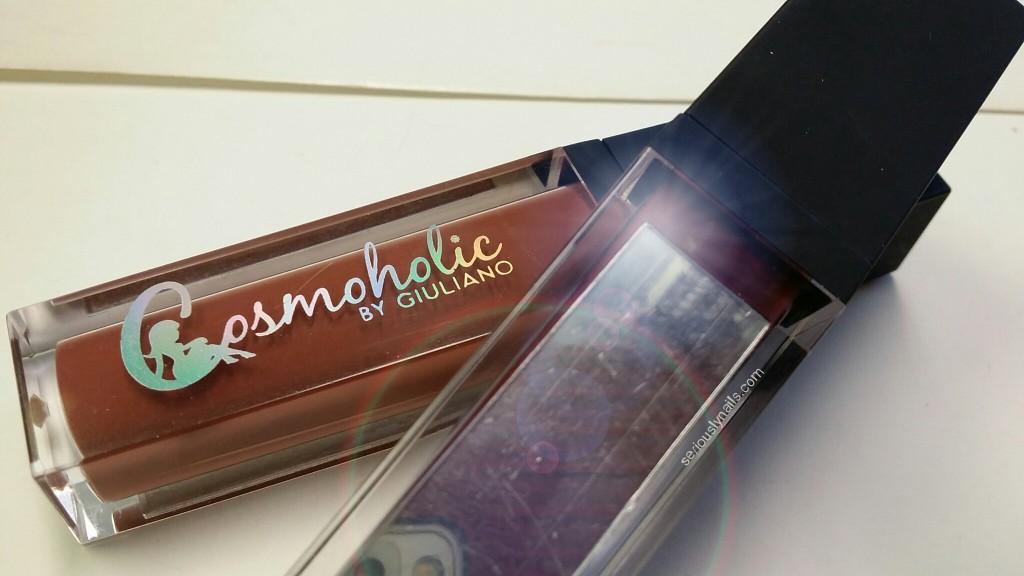 But it has tiny led lights in the cap so you can actually see what you are doing!!!! Yeah for being able to regloss at night!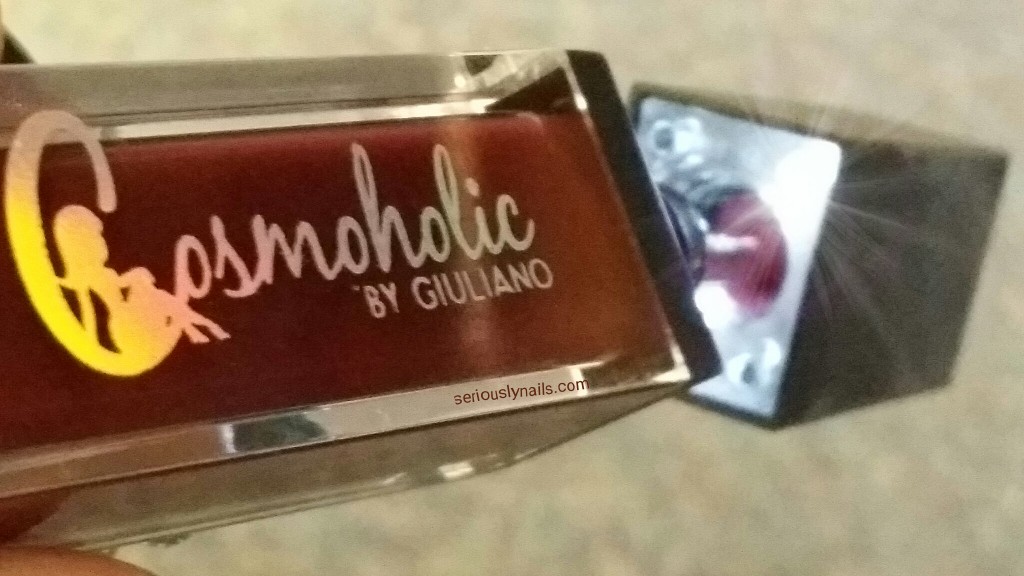 It contains "repair kit" ingredients to keep your lips looking and feeling lush! Vitamin E, Jojoba oil, Macadamian Nut Oil, and Green Tea
Available in eight colors: Promiscuous Pink, Bossy Berry, Sinful Shimmer, Gold Digger, Passionate Peach, Mysterious Mocha, Rock Star Red, Prudish Pink.
Available for $24.99 at http://www.cosmoholic.com/shop/shop/