The only time since 1988 that I ever, ever don't have on nails is when I am going to training.
Like when I went to training in Rhode Island for Crystal Culture. And now this time for training in New Orleans (can I get a big YAHOOOO!)
I wanted to show you how my nails look without product on them. I have been using acrylic for years and years. It is my favorite for doing my own nails. I am however trying to broaden my scope and am currently using gel on my nails. (Challenging to do my other hand!)
The reason that I wanted to show you my nails, is to make the point that when you are using good quality products, maintaining a regular schedule for maintenance, and remove the product properly, your natural nails can come out of it unscathed.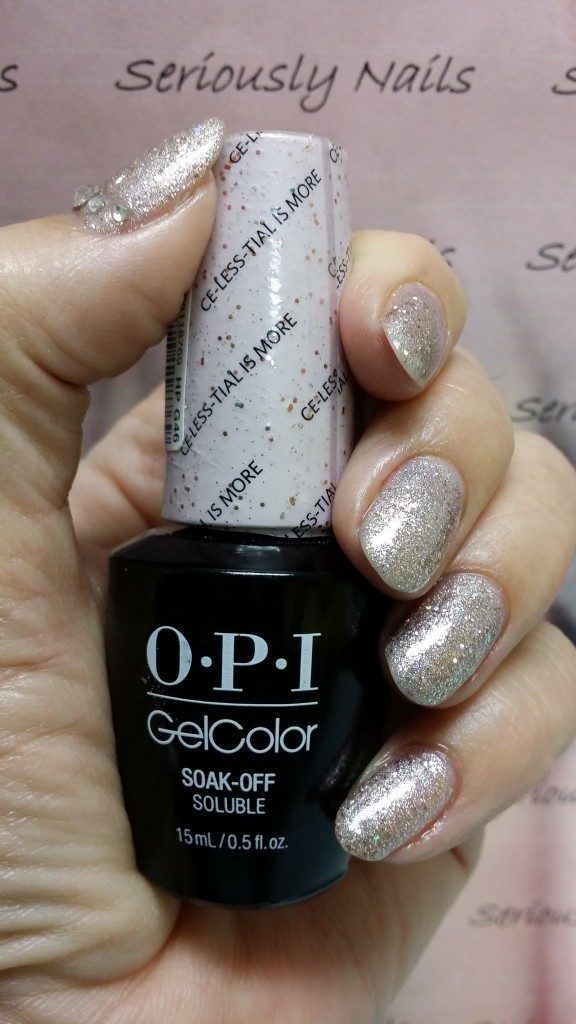 Plus, I wanted to show you the color of gel polish that I am obsessed with right now. It is from OPI and called "Celless-Tial is More." You can see why I love it. With all it's holographic qualities.
It's ironic that I even look at this color because I am definitely NOT a pink person! (Just ask my husband who bought me a pink motorcycle jacket for Christmas one year!)
So, as you can see, you can wear enhancements and still have beautiful nails afterwards. Remember, good product, good technician, proper maintenance, use lots of cuticle oil and proper removal! No problems!
Have a awesome day.