OK Las Vegas nail techs, we all know how zapped we can be after the Christmas season right?
Well, here is the perfect way to revitalize yourself.
Hera Beauty in Las Vegas is hosting two CND classes directly after Christmas.
The first one is on the 27th of December. Master Architect Class is all about acrylic. Retention Liquid and Powder to be exact.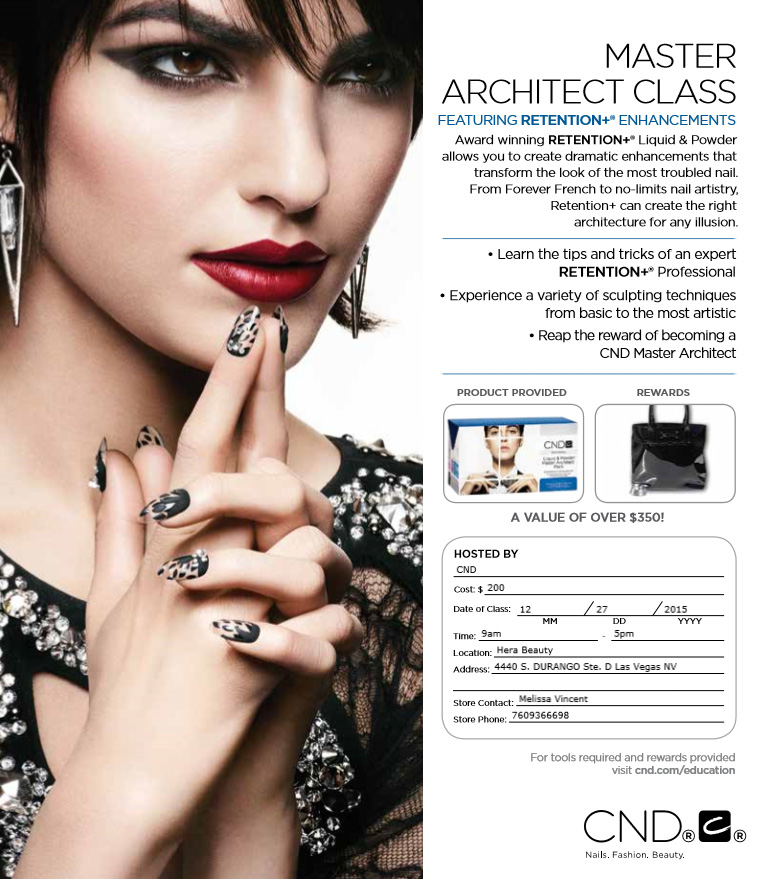 Class cost is $200.00 with your kit valued at $350.00 plus full day of education including hands on. The best part? You get certified as a CND Master Architect!
If you can't make that one, the second class is scheduled for December 28th at Hera Beauty as well.
This class is all about gel! Brisa and Brisa Lite to be exact. Learn how to become a Master Sculpture in this full day class. Class cost is $200.00 with your class kit valued at $300.00
So, get yourself motivated again during the time of year that things can get a little slower (all our clients have beautiful nails done usually before Christmas right!) and be ready to enter the New Year with new certification and enthusiasm.
Contact Melissa Vincent at 760-936-6698 to sign up for the class.
#stayeducated #stayelevated