Every where you go today, whether out for the evening or just to the store for milk, you will see nail art on the majority of women. (Especially here in Las Vegas)
I was wondering what the statistics were for nail art and came across some interesting facts.
A quote from The Big Book by Nails Magazine
"There are 2.5 million monthly
Google searches for the term "nail
art." Nail art, especially hand-painted
polish-only designs, has a new reputation. It's no longer for the adventurous
client and no longer just for feet. Many clients you
might have thought of as conservative will now
proudly wear cute and trendy looks on their nails."
Nail art can be done with the simplest of tools. Like a toothpick and some different colored lacquers. "Dot" nail art is fast too. You can create a smile line by dotting along where a smile line should be.
Or with a simple nail lacquer striping set (available at most beauty supply stores) you can create whimsical designs.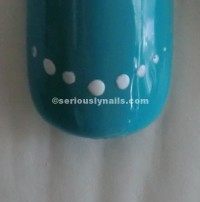 Add a stone for some sparkle.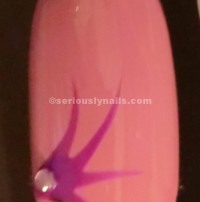 With 82% of salons offering nail art, it proves that the service is a great add on for the tech. (Who doesn't like a bit of extra cash!)
And for the customer as well. Nail art lets people express themselves in non traditional ways. Your nail art, like your hair and clothes, can hint to people what your personality is like.
Are you playful?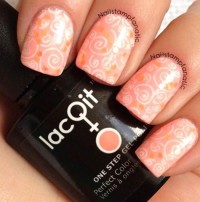 Out going?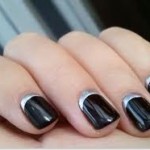 Or subdued?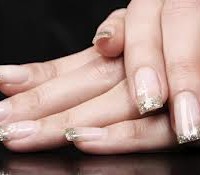 With nail art increasing in popularity, it has given salons/technicians the ability to add to their income. Nail art ranges from $5 to $20 per session depending on the simplicity or intricacy of the design.
How salons charge for art depends. Some salons charge per color, or stones/jewels used. Some charge by how long it takes to achieve the desired design. And some will give their customers nail art as presents for birthdays or special occasions.
Whatever the reason, nail art has achieved a couple of great things for this industry. More income, creativity and a easy way for technicians to advertise their talents!
I love that it has gone so well in the last year. So go ahead you pro's, let the creative juices flow. Play with colors and jewels and tools that are now so widely available.
For those gals who love to go to the salon, I bet that your nail technician has a great design waiting for you too!