I saw this interesting gadget today when I stopped by the drug store.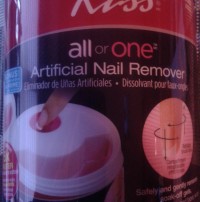 As we all know, with gel polish there is a removal that needs to be done either when completely removing the color or when removing before re-application.
There are a couple of different methods available. Some people use little plastic pods that are filled with acetone and then worn on their fingers for the desired amount of time.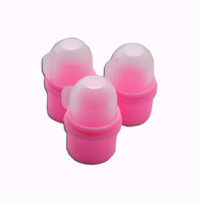 Some folks use cotton soak in acetone which is placed on the gel polished nail and wrapped in tinfoil.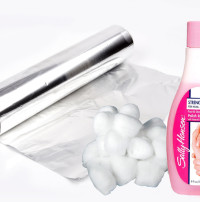 And professional nail manufacturers each have a system that they use in conjunction with their gel color.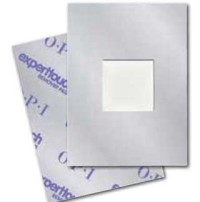 This little gadget is reminiscent of when we used to dip our fingers into a tub that was filled with foam and remover.
The kit is packaged nicely with the removal solution separate from the tub itself.
The tub has two compartments. One that allows you to place one finger in. The other side is larger and allows for the remaining four fingers.
The inside of the tub has semi soft bristle that aid in the removal process.
Directions are to fill the tub with the removal solution, place fingers in the designated slots. Wait for two minutes and then start rubbing the top of your nails along the bristles.
The solution itself is acetone based with emollients in it. And it has a nice citrus scent as well. I didn't find it drying to my fingers either. Not like straight acetone is. They do suggest (and I completely agree) to apply cuticle oil after removal services.
I think it did quite well. I have a acrylic nails on so I didn't want to soak my fingers too long. I can tell you that the gel color came off within 7 mins. I think the scrubby bristle in the jar help a lot!
People could use this ahead of time when returning to their salon for a re-application of gel color. Or when using at home gel polish systems. Cost is $6.99 US$
Just a helpful little tool for lovely hands!