I am very pleased to show you some stunningly good nail art done by a fellow that has a huge following in the nail world.
His name is Vu Nguyen and he is a true artist.
I have had the pleasure to work with both Vu and his equally talented brother, Robert.
Here are three pictures of nails that he did on our mutual friend, Roxanne. His medium is Gel Color by OPI. Theme is a little other wordly! LOL
Enjoy!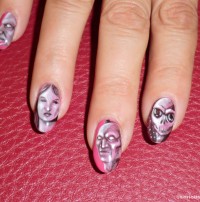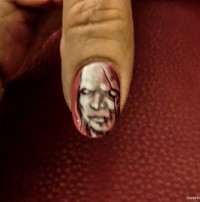 And whimsical! These two brothers are also the funniest and nicest fellow to learn from.