I am having so much fun with this nail art challenge . And, it is challenging. But I love the different places it takes my mind when trying to create new and different nail designs.
The theme for Day 11 of the challenge is X's and O's….
Here is my entry for today's theme!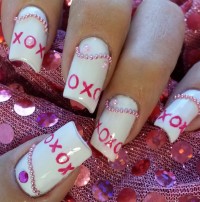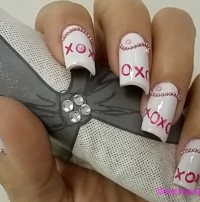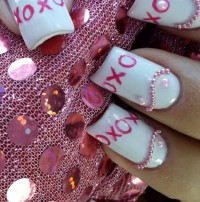 What do you think? Questions and comments are welcome!