Well, since it is the final day of the February Nail Art Challenge from Nails Magazine, I thought I would post it for you.
The theme is "Inspired by a loved one"
Any one who knows my husband, knows that he absolutely loves loves loves Laguna Beach, California.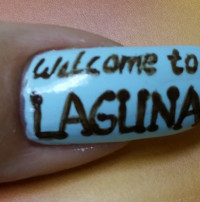 He becomes this total and complete beach bum when we go there. He doesn't worry about a thing and he simply enjoys all the sounds, smells and sights.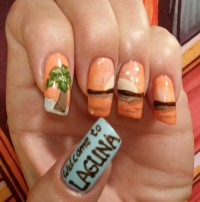 So that is why I decided to do this for today's theme.
California Dreaming Baby!