You know that I always have my eyes open for great idea's to help us nail tech's make our jobs easier.
For any of you that have had to put on 3 or 4 different colors of polish on your very indecisive clients EVERY time they come in, this is for you.
I saw this in Nails Magazine and thought it was a brilliant idea!
It is called a COLOR PALETTE TREE and it is made by Geluv. Sold at www.buynailsdirect.com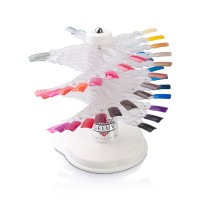 It is a "tree' of tips that are on long plastic "limbs" that attach to a "trunk". You simply polish them with your line of lacquer colors and place the stand in the waiting/reception area for your customers to decide on the color they love.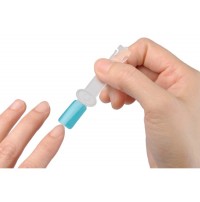 The "limbs" are removable from the "trunk", so your client can do a visual with the color next to their skin. Then, once they decide, they just bring the color to you at your station. You go and retrieve it from the stock room and away you go.
The tree has enough palettes to showcase 60 colors, so it may take awhile for you to fill it to the brim. And parts are available.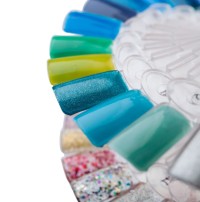 Current cost online is $25.50 US$
Again you can see it at http://buynailsdirect.com/geluv-nail-tip-palette-display-tree.html
Pics from buynailsdirect website.