This post is special for me as I am a good Irish gal!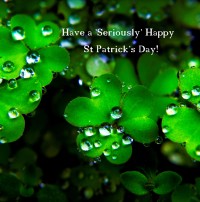 I did some nail art to celebrate the day plus for two nail art challenges that I am in. Lucky for me (could be because I have the luck of the Irish!) both challenges asked for something Irish.
I choose shamrocks because I completely suck at making them. So after doing about a million shamrocks (you know us Irish, we can spin a tale!), I decided on this one! I hope you like it.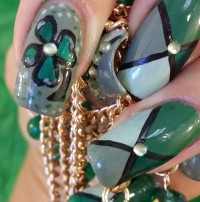 You can also follow the other gals in the challenge by looking at the links below.
"May the sun shine on your face, and the wind be at your backs!"