Look at these really cute nails that I saw while I was in Canada a the Shuffles Re-Union. Wendy M's nail tech did a great job.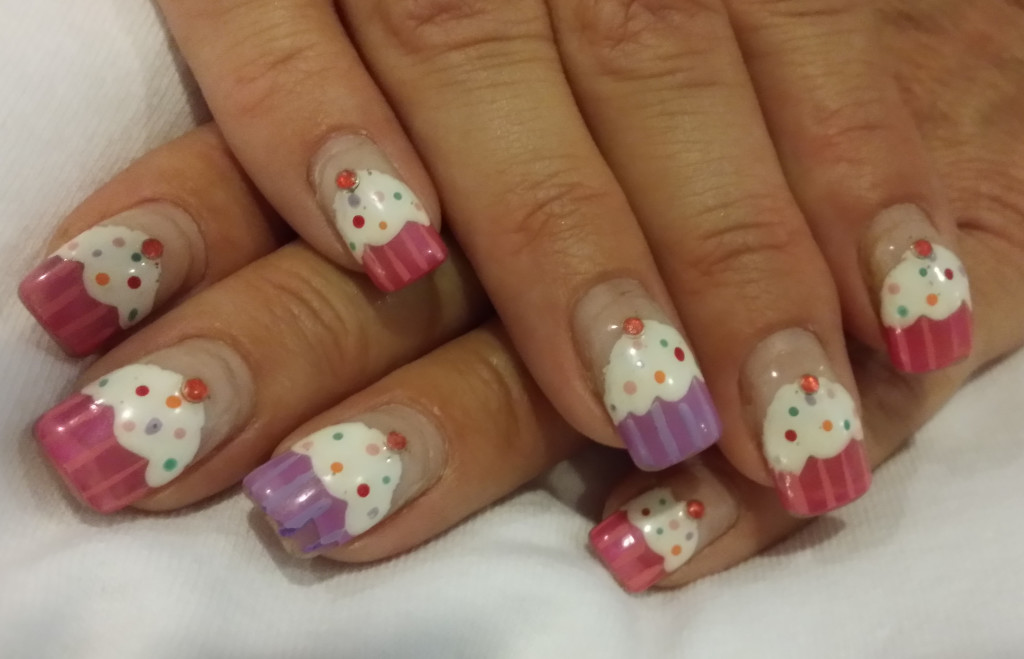 Shannon's Urban Style is located in Nanaimo BC Canada and has a wonderful following. You can see the reviews here on their facebook page.
https://www.facebook.com/pages/Shannons-Urban-Style-Salon/169052719808347
If you are in the Nanaimo area and want to get pampered here, the contact info is
Unit 1 508 8th St Nanaimo, BC Canada V9R 1B4
+1 250-591-2636
They are open good hours but they do fluctuate so make sure to call ahead!