I was doing a nail art that called for a beach scene. Well, I wanted to create a bluish white sky.
So, I looked in my trusty nail lacquer collection (I am scared to count.) Like most nail techs, I have the "steady" ones. Black, White, Classic Red, Hot Pink,a Nude ect ect.
Since I didn't actually have a bluish white one (shock of all shocks) I thought I would mix some to get the right color.
I took "Alpine Snow from OPI and "Denim" from TreNique and mixed them together. Most folks know about "Alpine Snow" from OPI but "Denim" from TreNique (a "Indie" company out of Florida) is a slightly translucent shimmery medium blue.
Here's what they look like side by side.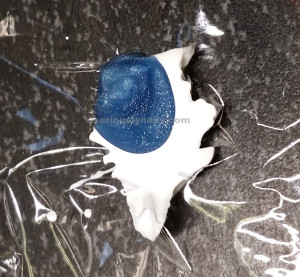 And then mixed together.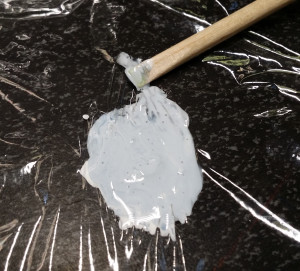 And what the finished sky looked like.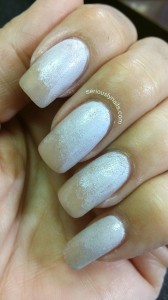 For Nails Magazine #31Nails2014 daily challenges. Day 28 is Beach. Mine is like a water color with a blast of seagulls and palm trees!