I had a friend ask me the other day what she could use to help reduce the hard hard (and cracking) calluses on her heels.
And just by chance, I found "Rock Off" from Butter London in the Seattle airport while on a recent trip.
First thing I like about this is the packaging. Super pretty and classy.
This product is a glycolic callus peel.
For people that don't like feet, you should probably not read any further!
Here is a picture of my not so soft feet. Not so horrible either, but it will work to show how well (or not) this product works.
The instructions state that you have to shake the bottle well, and then roll over hard skin area's until wet.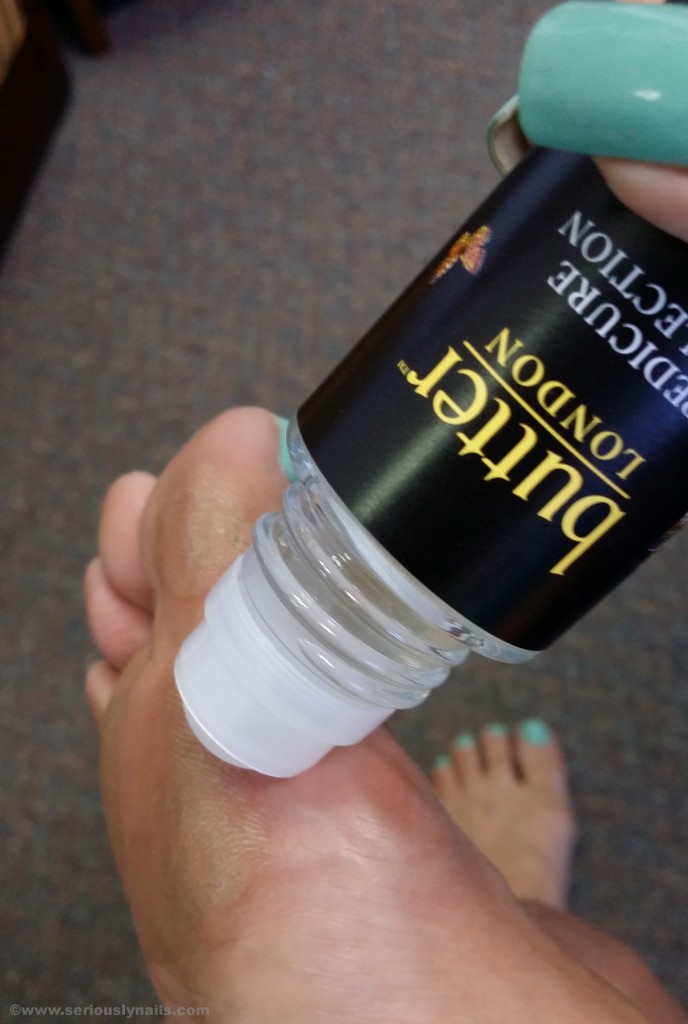 The product did not feel heavy or too gooey. It had only a slight scent to it.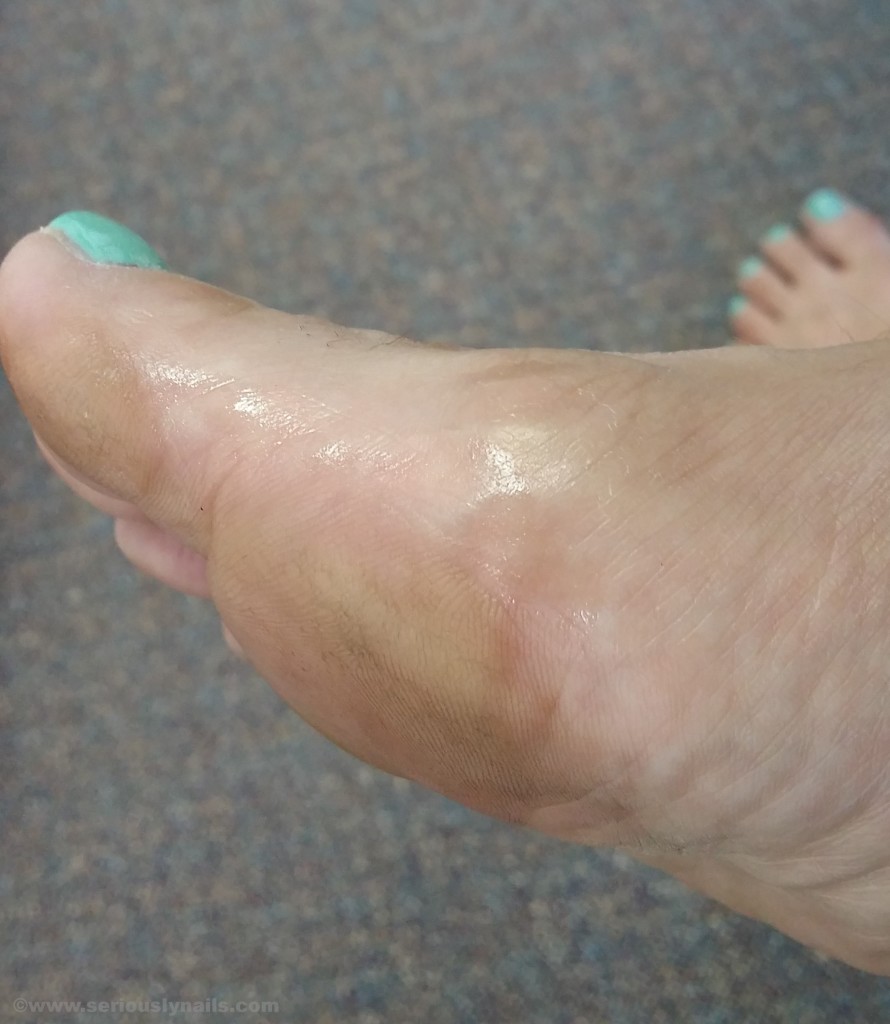 Wait 3-5 minutes, and using a foot file, file treated area.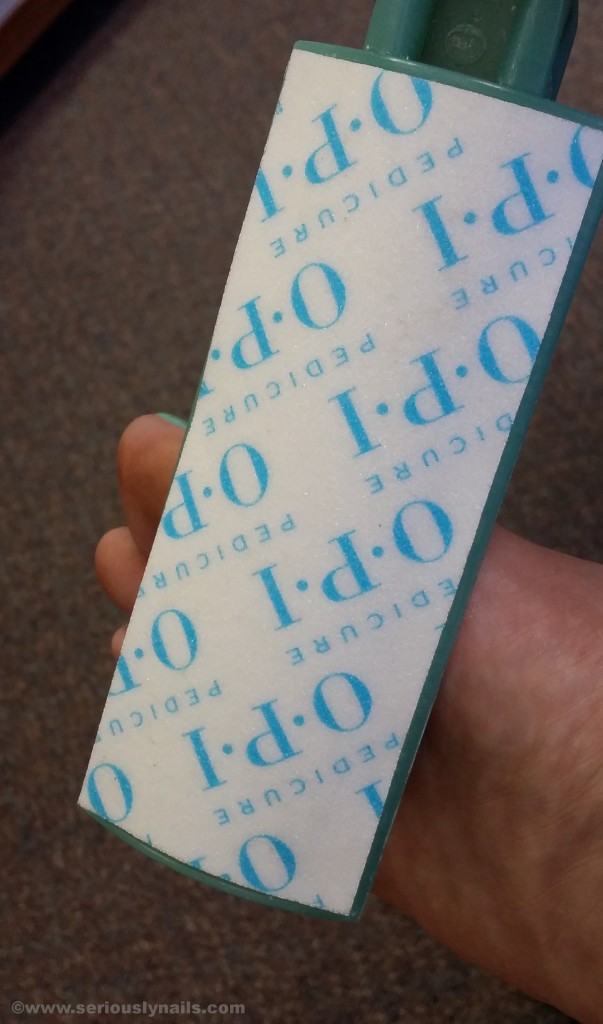 Hard skin simply melts away!
Now depending on how concentrated your calluses are, I would suggest that to you repeat the process once a week to start. I think that more than one treatment a week with a glycolic peel may be too harsh if you don't have heavy calluses. Better safe than sorry I believe.
Further instructions advise to thoroughly wash the treated area. They suggest using "Mucky Pups Foot Wipes". Since I didn't have any, I simply cleaned the treated area with a wet face cloth.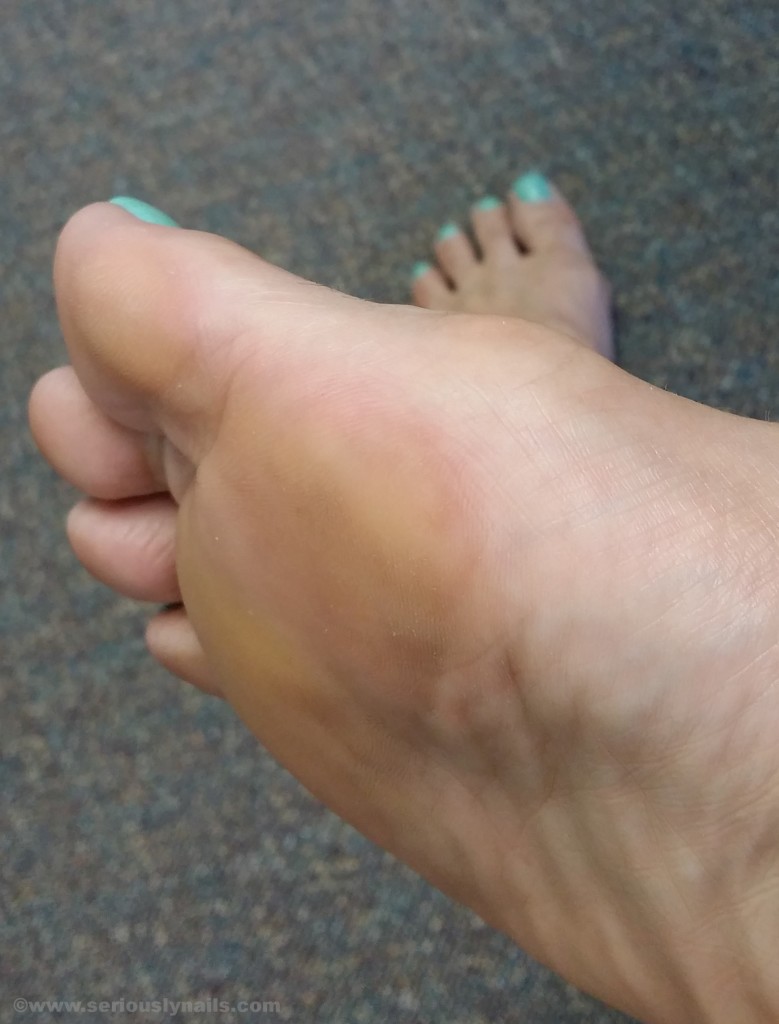 My feet look and feel FABULOUS!!!!
Cost of this glycolic peel on Butter London's website is $30 for a 2 fl. oz bottle.
I got mine in the airport at a Butter London spa.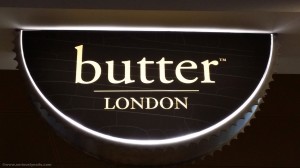 They had a promotion on at the time, so I got "Rock Off", "Kitten Heels" (a finishing powdered lotion) and Backstage Basics "Signature Lotion". So, keep your eyes open when travelling, you may end up with a really good deal to take care of your hands and feet!
This is a product that I would highly recommend.
Whether you have very hard and cracking heels or only have a slight build up on your feet, the product delivers what it promises!
Again, I love anything that makes taking care of ourselves easier!
Treat yourself….you deserve it!