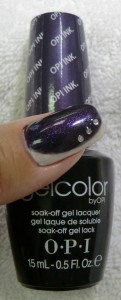 I have friends coming into town from Canada, and I know that there will be no time to do my nails.
So I had to do a quick change, but I didn't want it to be just a color change!
Here is my fun twist on changing colors quickly!
The white trend right now is really fun. I like it, but I am also in love love love with the dark romantic colors available too.
I have a gel color from a older OPI collection called OPI Ink. And I thought I would add a little twist to what I already had on my nails.
I had a white base (Lacqit "It's a White Out)  with a glittery second coat (OPI-"Lights of Emerald City") that I lightly buffed down.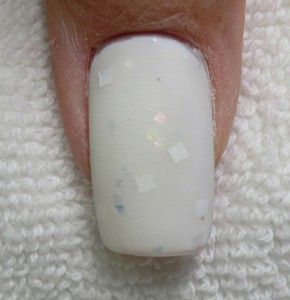 Then I applied OPI's base coat for Gel Color and cured for 30 seconds. Next was the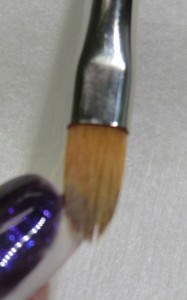 fun bit. I applied "OPI Ink" to most of the nail but then took a moist synthetic gel brush to detail the dark color to where I wanted it to end.
After I cured that for 30 seconds, I repeated the process for the second coat.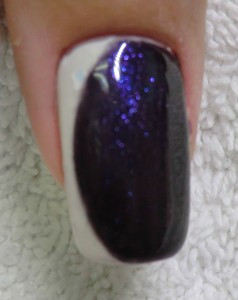 Once I had that coat cured, and while the surface was still sticky with residue, I placed 3 rhinestone into the purple gel. A light coat of OPI Gel Color top coat, 30 more seconds and voila, I had a quick change with a twist for when my Canadian friends are here!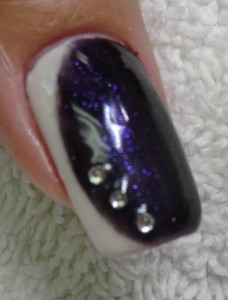 Now we can play and I can still rock some fun nails. With both of the colors I love right now!