I am doing the workshop challenge with Neiru. You probably saw the design I recreated after watching the video.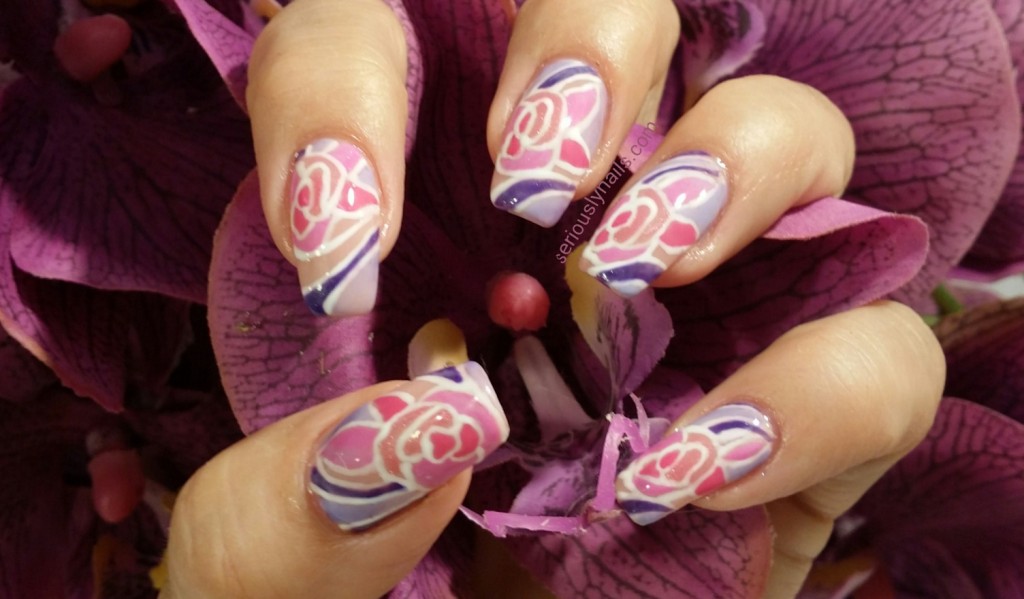 I thought it was a wonderful learning curve and I wanted to share with you the size of the brush that I used while re creating this look.

I actually got this as part of a prize package from INM Nails! I for one completely believe that things happen for a reason. I literally just received this brush!
Look how small that thing is!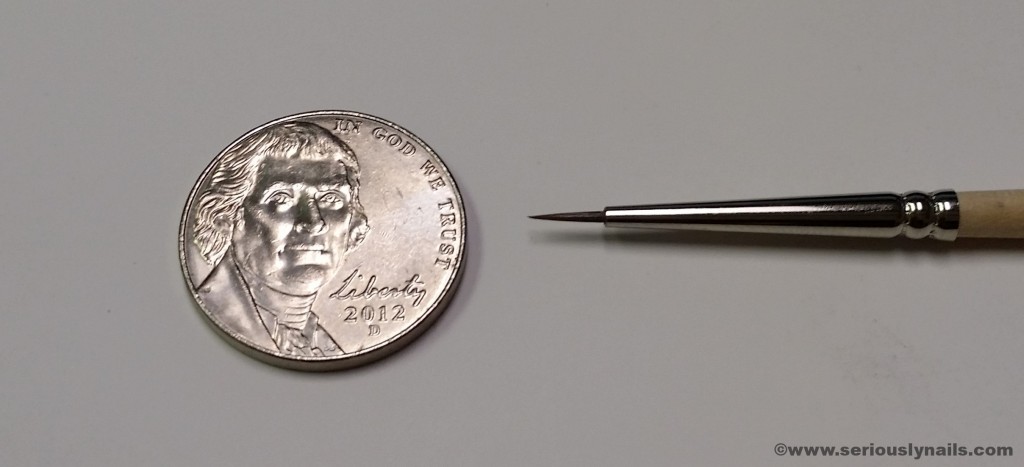 There is no way I would have been able to create these thin lines without this brush!
Thanks again to INM for my prize package!
I am excited and a little afraid of the next workshop….thinner lines! YIKES! I think I will be doing some customizing of a striping brush! Again, thank goodness I received very sharp and pointy scissors from INM as well!

Stay tuned!