I believe most of us have heard about "Glitter Off" from OPI. Well, if not, it is a base coat designed to be used under glitter polishes. We all know how painful it can be to remove glitter polish right?!?
It works wonders to keep your sanity while letting you remove your glitter with ease!
While I was doing my Super Bowl nails, I wanted to do water marbling. There is another messy job, but while getting ready to do them, I found another use for Glitter Off!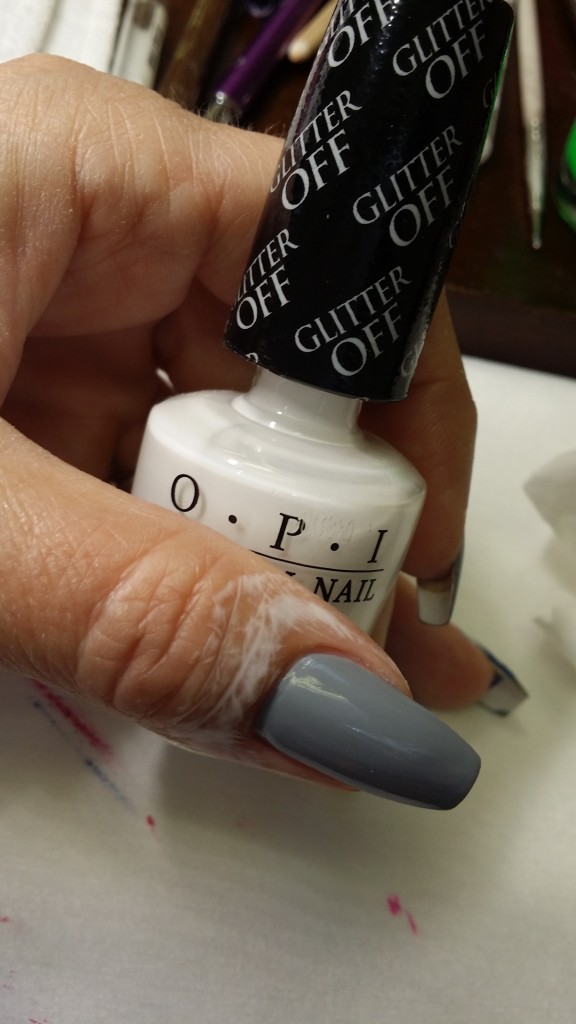 I painted it around my cuticles and up my finger a little bit and when it dried, I went ahead with the water marbling!
The removal of the excess polish was fast and simple. I got the polish off using a q-tip dipped in polish remover and then after a good hand washing the dried Glitter off removed easily.
A little trick if you get stuck without a way to keep polish off your fingers!
Happy Monday!