A great gal I know in Las Vegas, Alli Dickinson, fellow nail technician, does some really great nail art. She highlighted this one on her facebook page!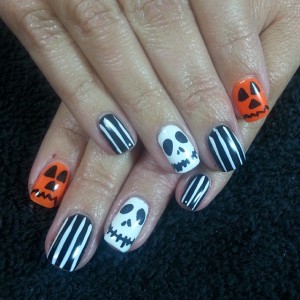 She also gives a great pedicure. Thanks for the great art and pix Alli!
I know you will have fun with your family this halloween with the amazing make up your boy does!