THIS WEEKEND IN LAS VEGAS!!!! YET ANOTHER EXCUSE TO COME TO FUN LAS VEGAS!!!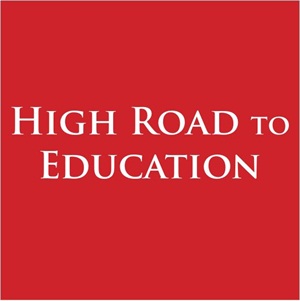 This last Saturday, I received a email from Akzentz showing what was going on with them. A calender of events. Well, I got lucky because I saw that Gina Silvestro was going to be in Las Vegas for the High Road to Education event.
Gina Silvestro, for those who don't know, works with Akzentz and has been featured in Nails Magazine. Recently, on the cover.
I find her very inspiring and even did a nail art challenge prompt for "Inspired by Nails Magazine Cover"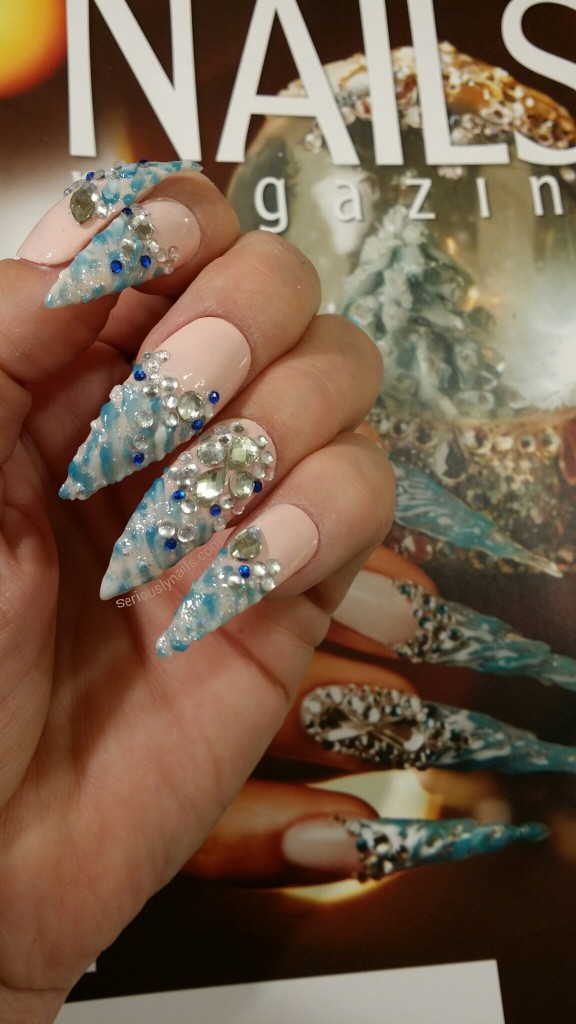 The High Road to Education is a two day event to being held here in Las Vegas. This event is non product specific and focuses more on basics of good nail care and technique.
Created and hosted by Tammy Warner, HRTE is designed to be non product specific and to facilitate the coming together of like minded people.
You can build your expertise, in part, by affiliating yourself with people who want to exceed in their profession. Continued education for nail techs is imperative in my opinion!
Licensed nail professional Tammy Warner has organized more than 20 HRTE events in various cities and countries, including Australia, Canada and Singapore.
As well as two full days of education, I look forward to the networking of this event.
Two days of learning from such greats as Gina and Catherine Wong. Catherine is coming to us all the way from Singapore!
The other fine industry greats involved are Loni Preato, Traci Dungan, Ami McClure, Amy Becker and Jamie Schrabeck. Making their debuts are Tina Alberino and Max Estrada!
What a great line up of talent for this  upcoming event to be held  March 15 & 16, 2015 at  La Quinta Inn & Suites, 6560 Surrey St, Las Vegas NV 89119.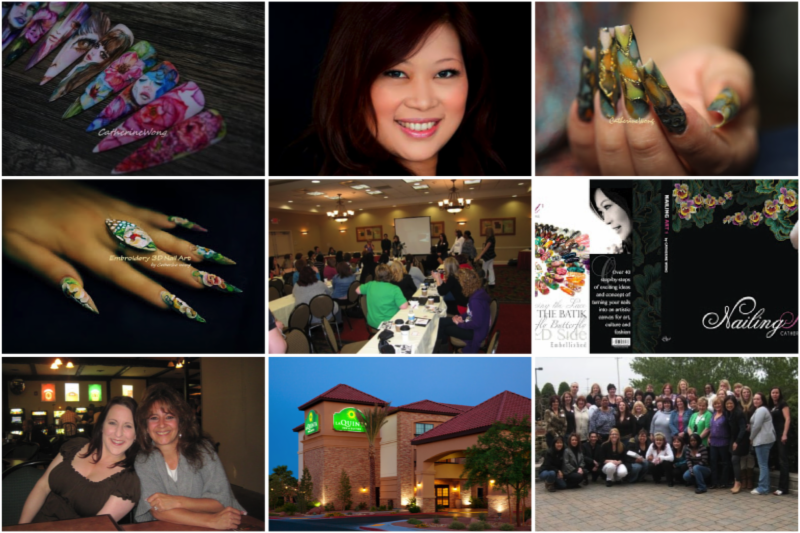 A qoute from a article in Nails Magazine written by "Tom" dated July 28/2009
But after talking to the attendees, I learned how important it is for them that the HRTE isn't product specific. "I love that they show you all the products," said Angela Jones of Modesto, Calif. "It's one of the best things about these seminars, because you don't have anyone fighting over product preference. Everyone is just here to help each other out and share their experiences with any product, without trying to push you towards one product or another."
If you would like to register for this event you can do so at
And you can keep up with the happenings on their