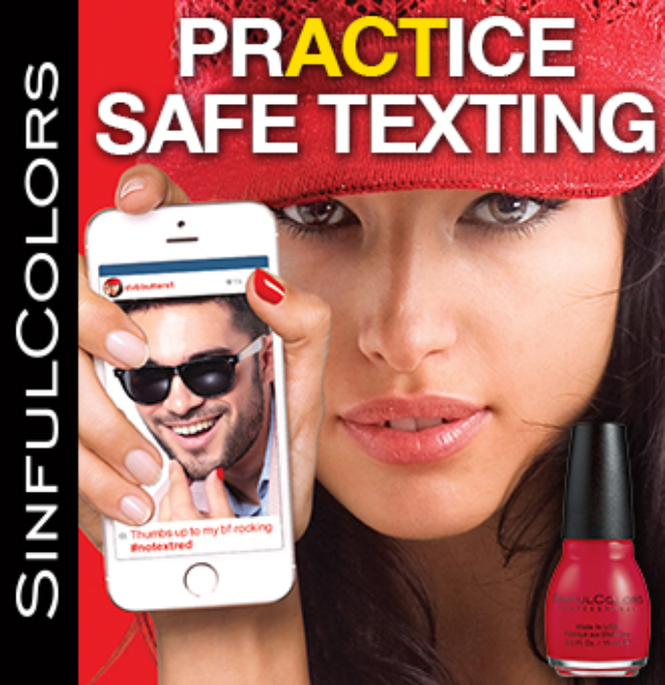 Here's how the promotion works, simply paint your thumb nail with Sinful Color "No Text Red" to bring awareness to the fact that in 2013 over 3,000 teen deaths and over 300,000 injuries resulting from texting while driving.   Take a photo and hast tag it with #notextred and share it on social media.       

  Those numbers are way to high. Especially for something as simple as a text, where all you had to do was pull over.    So, enough of the lecture but lets join the movement and share our pics of red thumb nails!    Spread the word! Join the movement to bring awareness to this!   #NOTEXTRED
I  am a member of the Influenster society. (A bad member because I have been too busy to complete the tasks)    One of the recent tasks had to do with Sinful Colors nail lacquer color called "No Text Red". It is a promotional color created to make teens more aware of texting and driving.