Do you have that perfect beauty product?
If you could get on Shark Tank, would you pitch it?
Have you thought about investing in a booth set up at Cosmoprof?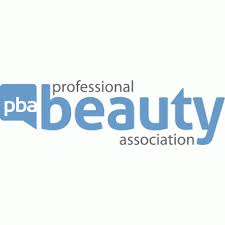 Well, the Professional Beauty Association (PBA), the industry's largest non-profit organization of salon professionals has teamed up with the leading business to business beauty trade show (also known as CosmoProf!) to bring you a opportunity that encompasses all that!
A quote from the press release from PBA Newsletter!
A first of its kind, the Beauty Pitch offers up-and-coming and established companies alike the unique opportunity to present their brand, products or ideas to a panel of top investors including renowned entrepreneurs Mark Cuban and John Paul DeJoria. Five finalists will have the chance to pitch to the panel live as part of PBA's Business Forum on July 12, 2015, at the Mandalay Bay Convention Center. One winner will receive a one-year mentor ship from Mark Cuban and / or another will receive possible funding from a reputable private equity firm.
What???? March Cuban and John Paul DeJoria?????
Marc Cuban is a American business man, owner of  the NBA's Dallas Mavericks, Landmark Theatres, and Magnolia Pictures, and the chairman of the HDTV cable network AXS TV. He is also a "shark" investor on the television series Shark Tank.
If you didn't know, Marc Cuban was the key note speaker at CosmoProf last year during PBA's Business Forum. His return will help us with his business acumen and help him to better understand the industry in which he has interest in three companies.
John Paul DeJoria? Simply said, "Paul Mitchell!"
A billionaire philanthropist , and my favorite one, motorcycle enthusiast! Ok, that was just for me! Needless to say that with a quote such as
Success Unshared is Failure
he is definitely a man to follow.
If your interested you can send your submissions in. Beauty Pitch contest entries must be submitted online by May 4, 2015 at 9:00 a.m. EDT.  For official rules, entry fees and details, see beautypitch.com/rules and follow #BeautyPitch for updates.
For folks that are unfamiliar with PBA Beauty Week, it is three days filled with every kind of beauty product, manufacturer, including, packaging manufacturers. It is a place where you can network, get educated and meet folks with the same mind set as you. Find all the newest and, of course, your old favorites. Now,with the newest part of the show, The Beauty Pitch, you can see new businesses make their bid to win financing and professional backing from qualified entities.
Link to PBA site is https://probeauty.org