Yesterday I showed you a step by step on "Gogglie Eyes" for Halloween.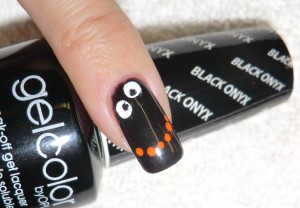 Today I thought I would show you another version of the fun I had making Halloween Nails.
This time though, they are "ANGRY EYES"! There should be some kinda scary eyeballs out there too, don't you think?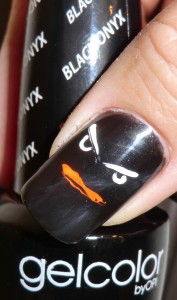 Anyways, these are just as easy to do as the "Googlie Eyes". I used the same tools. Acrylic Paint, a Stylus, and a plastic cuticle stick.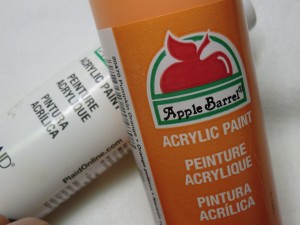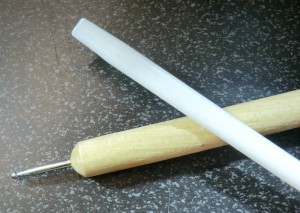 The base of the nails are OPI Gel Color in "Black Onyx". And, as with the Gogglie Eyes, you need to wipe the moist surface residue off the color once you have applied two coats and cured them both.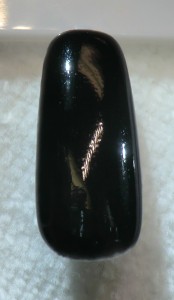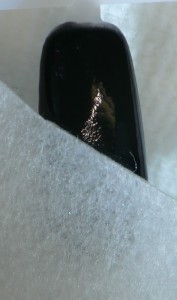 The wipe needs to be dry by the way.
Next, using my plastic cuticle stick with some orange acrylic paint on the very end (I just dipped it in the acrylic paint that was on the lid, so I picked up a minimal amount) and simply swiped it across the nail where I wanted the grim tight little lips to be.
After cleaning the orange acrylic paint from the cuticle stick, I dipped it into white acrylic paint and made a slight swipe, at a angle, on the nail where I wanted the furrowed brows to be.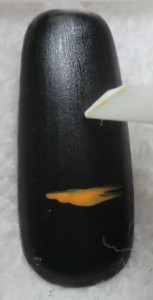 Using the small end of the stylus and white acrylic paint, I made a small "U" under the brow to form the eye itself. I actually had too much white paint on the stylus, so I corrected it by adding a dot of black acrylic paint to the center. It worked well to fix my mistake. ( I love acrylic paint as a medium!)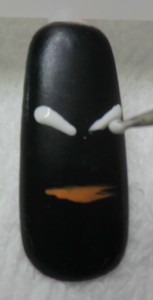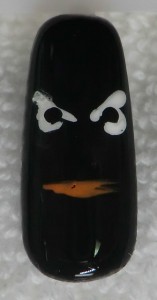 After letting the acrylic paint dry for a couple of minute I applied and then cured the top coat by OPI Gel Color.
 BOO!
ANGRY EYES" for a spooky Halloween