I got these stamping plates from Young Nails and I LOVE them. I am now a stamping fool! As previously posted, the design is nice deep and the stamper is made of (I'm sure) some wonder material that sucks up whatever polish you are using. As well as transferring it like a dream.
They arrive wrapped in blue plastic to protect them. But after you remove that you are ready to stamp away. I previously HATED stamping until I tried these plates. The plates and stamper make it fairly fool proof!
I actually started with this ring finger in a pretty blue and gorgeous Swarovski crystal. I wanted to match it with something that would look good with jeans. So I picked this fun flowery plate and used "Indigo Motif" Color Paints by OPI to create this look. The base color is "Do You Take Lei Away" in Gel Color by OPI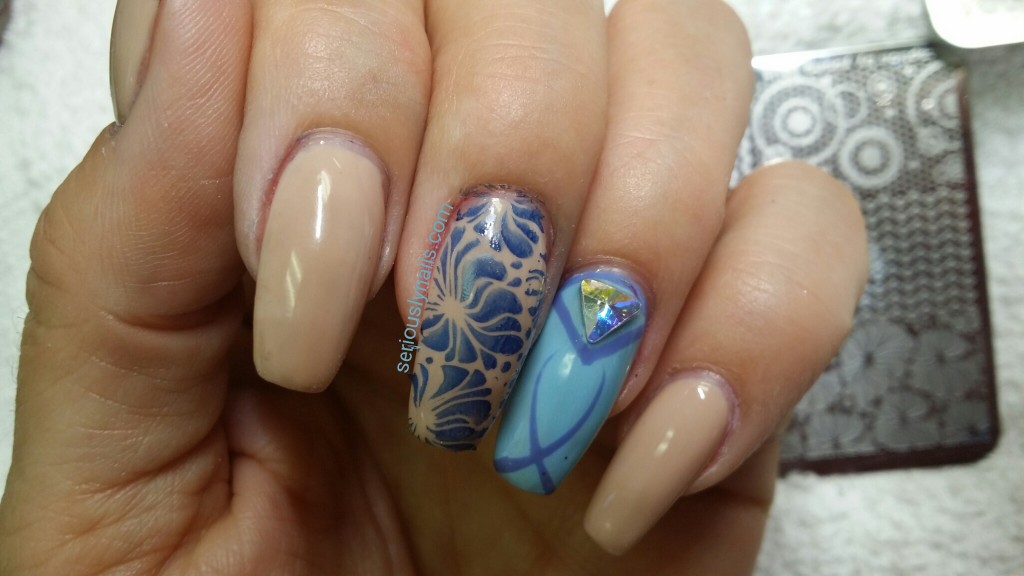 To finish it off I added a dot of "Turquoise Aesthetic" and a good coat of Seche Vite Top Coat!
Thought you might like to see how it worked out with my jeans.
Darn it, I smudged my pinkie finger art

HAHA oh well!