Pink, glitter and some jewels and pearls make a pretty and lady like nail art design for my friend, Janda. The art is done over acrylic enhancements.
I used OPI's "Suzi Shops and Island Hops" then topped it with OPI's "My Voice is a little Norse" on all fingers except her ring finger and pinkie. I used Akzentz "Bling On" to apply and cure into place the pink Swarovski's.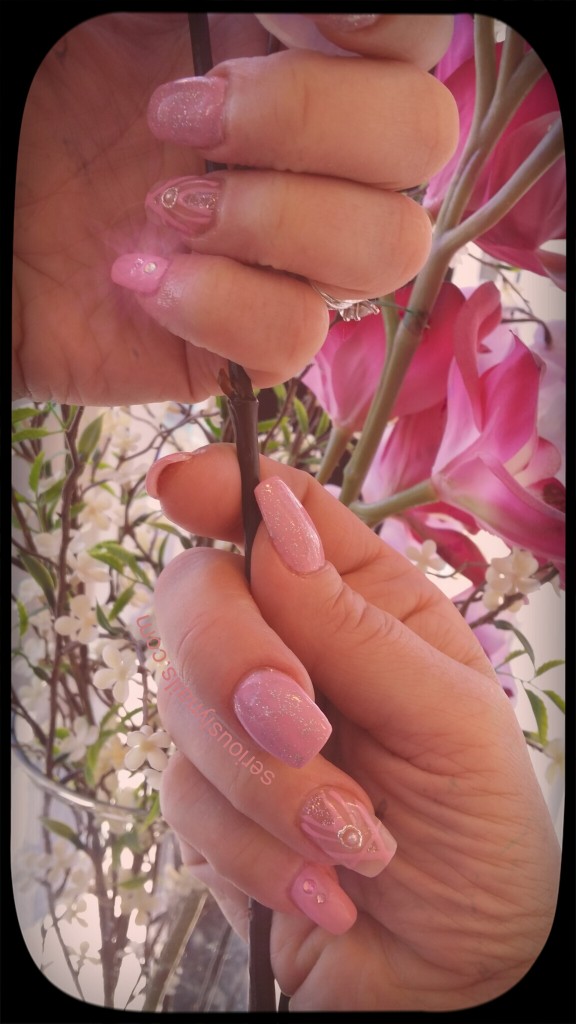 Then I left both her ring fingers "naked" before applying linear lines in Gel Color to create this design. I suggest doing one line at a time and curing in between each line. This will help avoid smearing of the lines together.
I filled in two area's with "My Voice is a little Norse" to tie the whole design together and again, used "Bling On" to secure the pearl and silver ring on her ring fingers.
Pretty Pink Glitter!