Cosmoprof North America was a full and busy event for me this year. I have many stories to tell and some great products to review as well!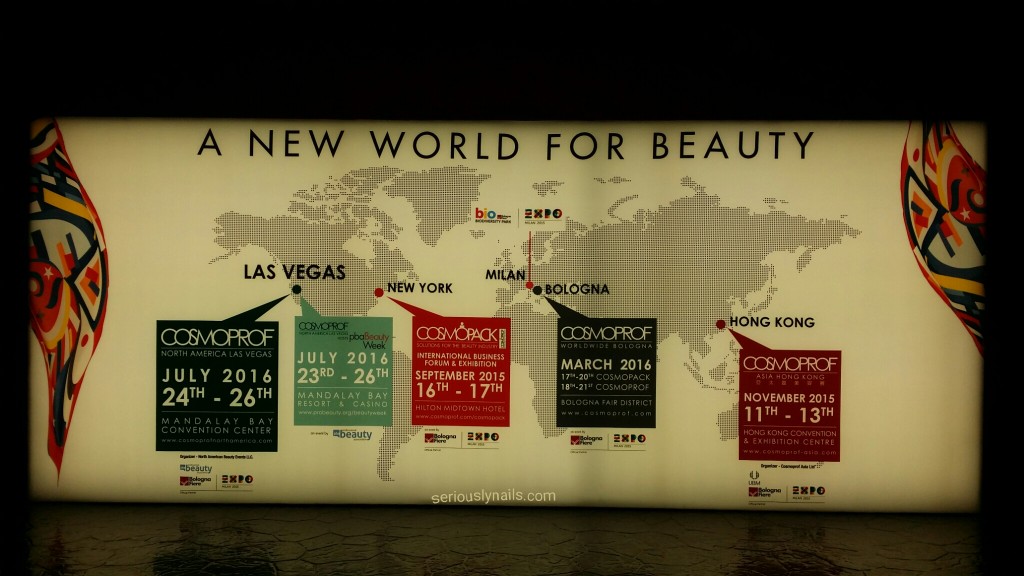 One of the greatest events that I attended was the inaugural Beauty Pitch held on Sunday Morning July 12th at Mandalay Bay Convention Center in Las Vegas.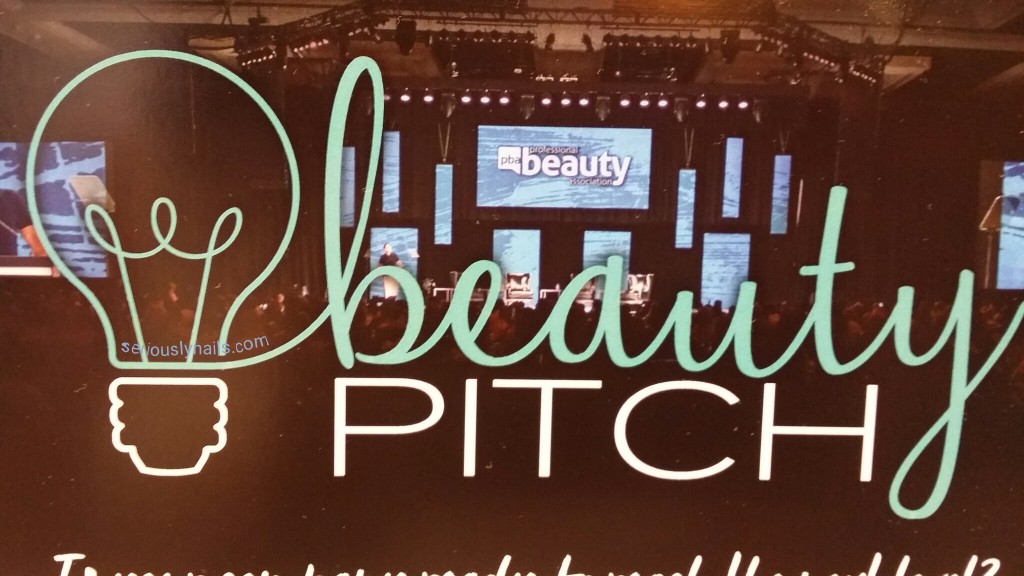 With over 1,300 attendees I would say that the event was a success for it's first go!
Breakfast was served while the Professional Beauty Association (PBA) spoke about the efforts in process to help combat de-regulation and other ventures to keep our industry professional.
PBA and Cosmoprof North America (CPNA) featured this live event in which five finalists had 3 minutes to "pitch" their product and then took questions from the panel. Panellists included Neil Parmar, Journalist at INC.com, Melissa Goldstein, Beauty & Lifestyle Director at Martha Stewart Living and Martha Stewart Weddings, along with John Paul Dejoria with Paul Mitchell Systems and Patron Tequila.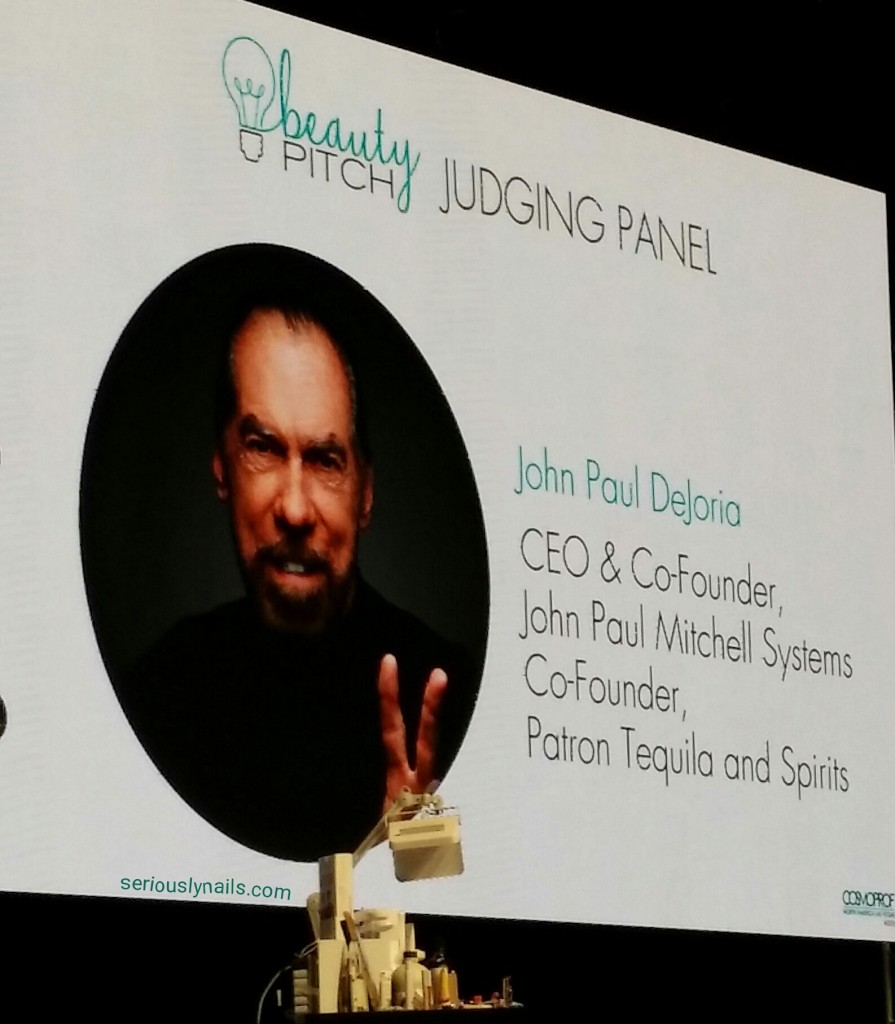 Finally, Mark Cuban rounded out the panel.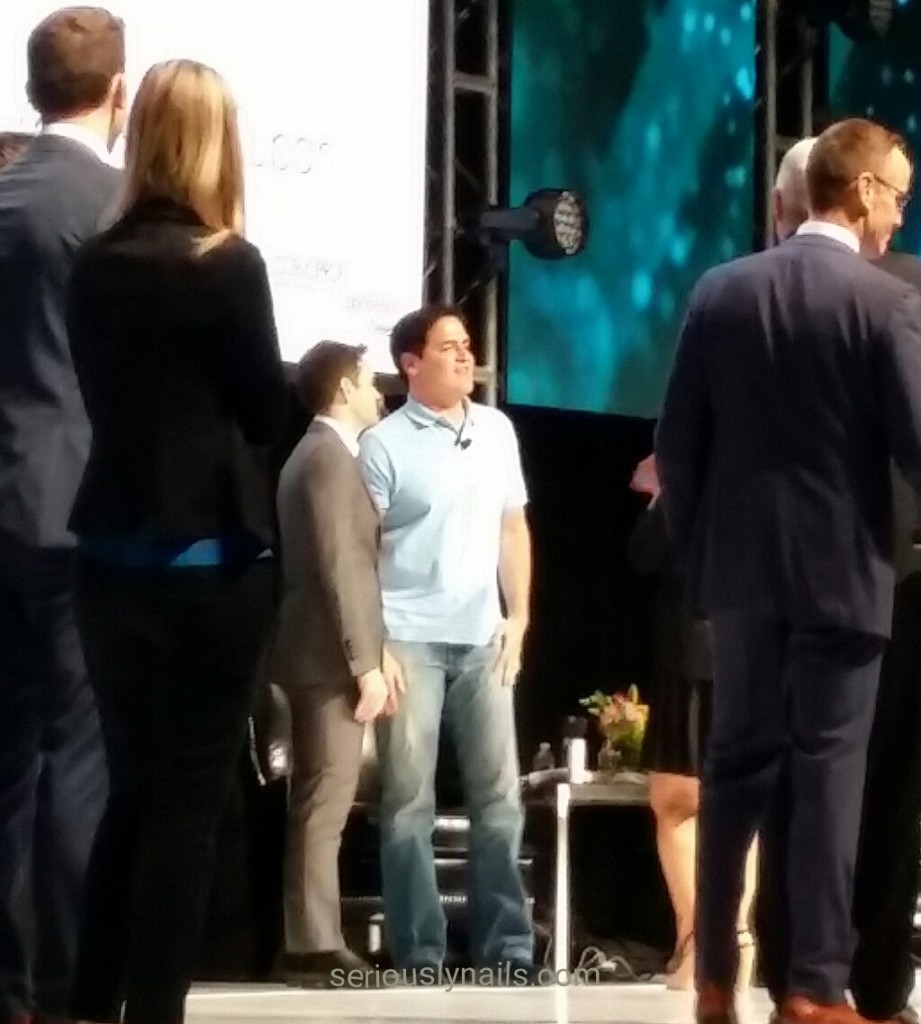 A quote to further explain to concept of Beauty Pitch
"Beauty Pitch shines a spotlight on what the beauty industry is all about – innovation, determination and the entrepreneurial spirit. It was exciting and inspiring to watch these companies pitch their hearts out for a chance to win resources that will help them continue to grow," said PBA Executive Director, Steve Sleeper. "Beauty Pitch is an exciting addition to all that takes place at PBA Beauty Week and Cosmoprof North America.  We're already looking forward to next year, and thinking about what we can do to expand our reach."
There was a question and answer portion of the event prior to the presentations made by the five finalist.
Questions posed to both Mark Cuban and John Paul Dejoria about how they felt the industry was evolving and how to conquer the new challenges seen in the beauty industry were answered with confirmation from them both to keep your passion and love for your product at the forefront.
John Paul Dejoria said that no matter if they close 50 doors on you, your business success depends on your passion for that product driving you on to the next door and then the next door. Until those doors stay open for you and your product.
The opportunity to become a finalist was given to both up and coming as well as established business. The top five finalists were selected by a panel of judges that consisted of industry professionals, program hosts and investors including Scott Buchanan, Scott J Salon & Spa; Katie Fitzgerald, CircleUp; John Heffner, The Drybar; Harlan Kirschner, The Kirschner Group; Diane Miles, TSG Consumer Partners; Daniela Ciocan, Cosmoprof North America; Charu Siri, Wall Street Journal & CNN; and Steve Sleeper, PBA.
The five finalists that participated in Beauty Pitch are as follows:
100% Pure, 18.21 Man Made, Hair Construction, LightStim and Zenagen.
The grand prize consisted of a one-year mentorship with Shark Tank star, Mark Cuban, offered to 100% Pure. A cosmetics and beauty product company that has figured out how to stabilize fruit pigments in cosmetics for a 100% Pure product.
Other prizes included cash infusions from TSG of $10,000 to 100% Pure and highlighted the company as a future potential investment candidate. Additionally, CircleUP selected 100% Pure and LightStim as potential candidates for future investments.
As well, 18.21 Man Made, a man's beauty care all in one product with a unique scent beat out the finalists and was picked as the Audience Choice Award.  They also sell the scent by itself. With innovative packaging and a great product these boys delivered a great presentation.
The company will receive an exhibit space at CPNA 2016 and a one-year PBA membership. The winner was chosen via live polling during the event.
For additional details and photos, visit beautypitch.com/ and follow #BeautyPitch for updates