Every year Nails Magazine asks professionals to vote for their favorite products they use to create their works of art we call nail enhancements/art.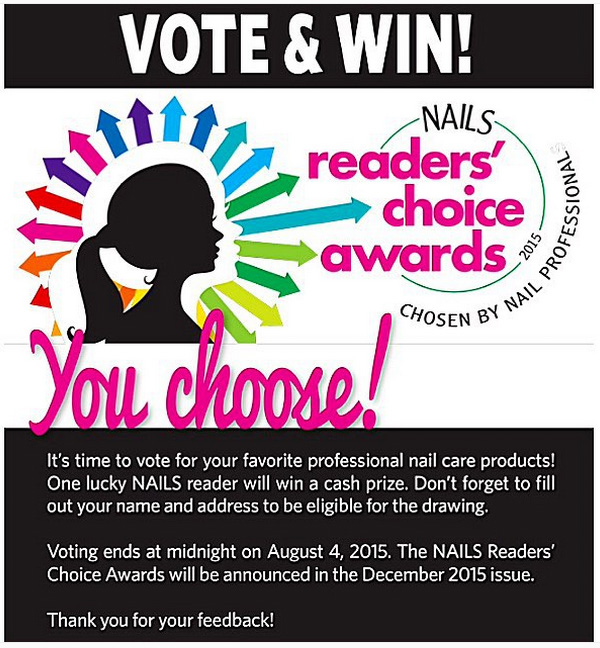 A prestigious award for professional manufacturers as it let's them know if they are giving us pro's what we really want!
Plus, this is our way of showing them the love we have for their hard thought out products!
You could win cash prizes by taking the time to complete the survey at nailsmag.com/rca2015