This is one of those times that I LOVE my job.
There is something exciting (even though it can be crazy with timing ect) about working behind the scenes on photo shoots.
You met the nicest people. Including other behind the scenes people like make-up artists, photographer & their assistants as well as hair stylists.
Then never mind the very cool people that you get to work on!!!!
I wanted to share with you some pics of the shoot that I worked on last Saturday.
I was asked to do nails for a photo shoot with DLXVRSN magazine (a luxury lifestyle magazine) for the cover shoot. The model is actress Hayley Norman. She is a funny, sweet and lively young actress/model based out of California. She has appeared on TV (Deal or No Deal model) and on the big screen (Hancock and recently Top 5) plus much more.
I say she is a young gal because when she asked how long I had been doing nails, I asked her what year she was born in. Well Hayley is born in 1989, the same year I started doing nails! LOL

Well, it was scheduled to start at two pm but the weather here in Las Vegas had a different idea and she was rerouted and delayed for a bit.
Well, while we were waiting, we looked at the outfits and tried to decide on what color would look best for the shoot. One of the photographers assistance was a good enough sport that he let me try different colors of lacquer on his hand. (They have the same skin tone!)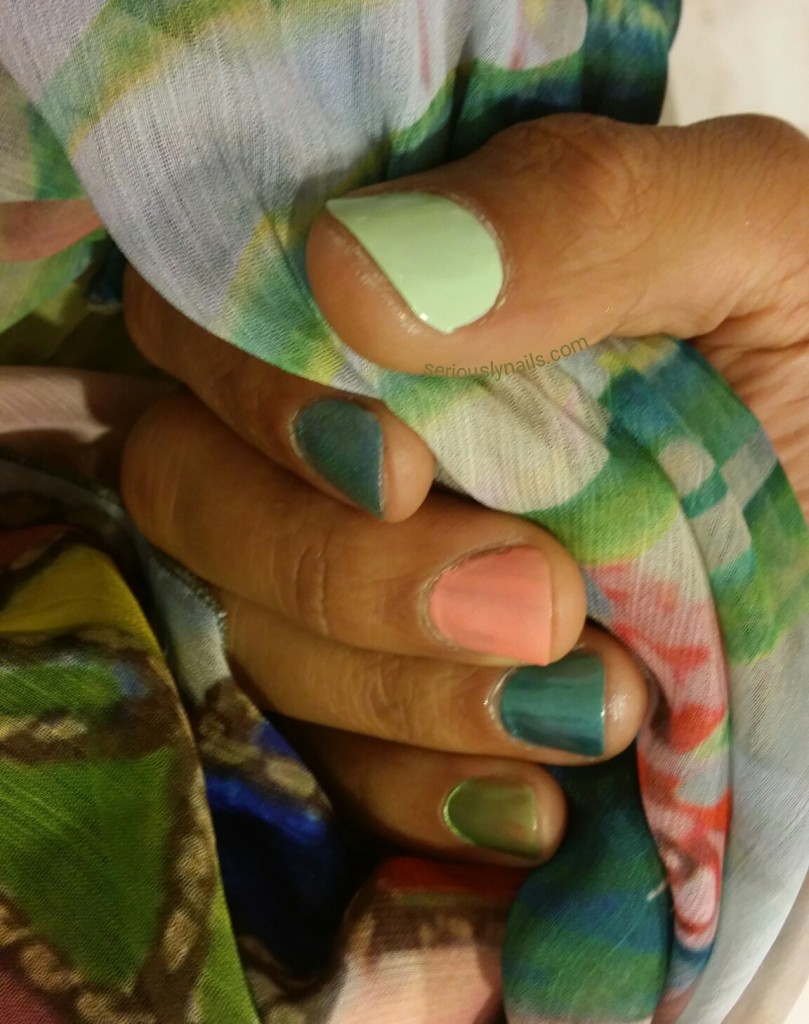 Well, Hayley arrived and the makeup artist and I got right to work getting her ready for the cover shoot. Since the color was already decided it was just a matter of getting her nails looking perfect.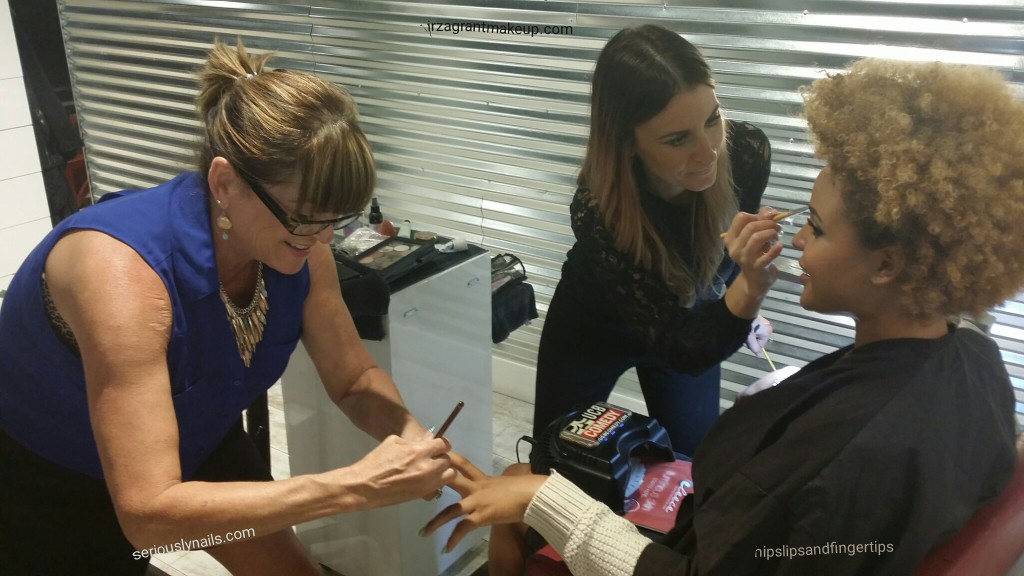 Triza is a local makeup artist who is so super easy to work with. We moved around each other with uncanny precision. Even though we had never worked together before, she made it super easy for us to do our jobs. And Hayley is a pro at being able to do two things at once!
Hayley fell in love with my Swarovski crystals I was wearing so we incorporated some into her nails as well!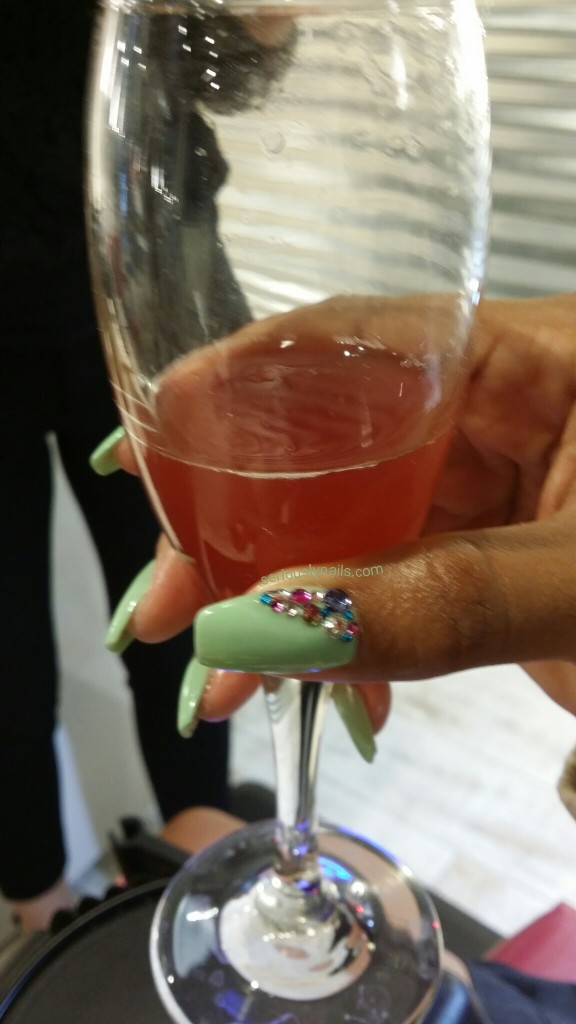 Sorry for the blurry picture! I am definitely not the pro photographer!
There is a lot of energy and effort put into photo shoots that you may not realize. Hairdressers and make up artists are on top of the model making sure that everything is perfect and in it's place.
Lyle of Style by Lyle (and assistant Gabriela) were there to ensure the perfect picture was captured!

And of course the photographer and his assistants are choreographing the whole shoot. Cory, one of Tim's assistants is pictured below helping with lighting! Cory is a super cool fella with a great attitude about life and the world we live in!
Tim Hancock, official photographer for DLXVRSN magazine had it all under wraps with ease and grace!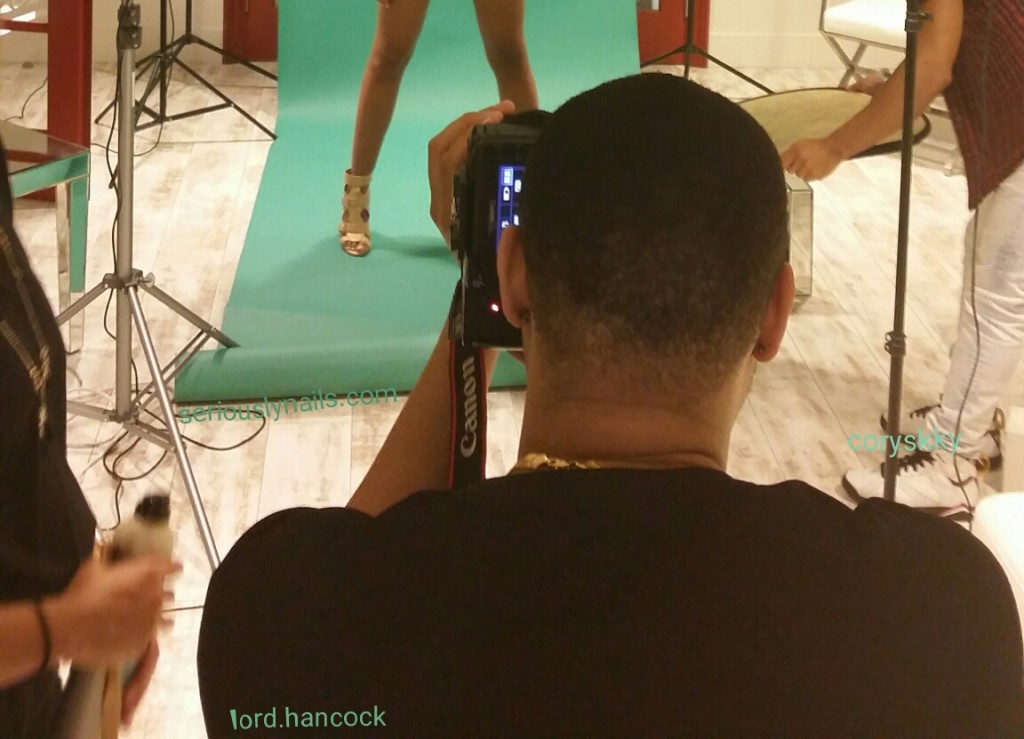 I didn't want to show you and of the actual pictures from the shoot so you can be super excited to see them in the Summer 2015 edition of DLXVRSN!
If you want to follow these people socially, here are the links to them on Instagram:
Hayley Norman https://instagram.com/hipslipsandfingertips/
Tim Hancock https://instagram.com/lord.hancock/
Lyle Malapit https://instagram.com/stylebylyle/
Tirza Grant https://instagram.com/tirzagrantmakeup/
Cory  https://instagram.com/coryskky/
DLXVRSN Magazine can be found at www.dlxvrsn.com