I received a gift of nail polish from Ella + Mila while at Cosmoprof NA here in Las Vegas.
Ella + Mila is a 5 free polish (meaning there is no Toluene, Dibutyl Phthalate (DBP), Formaldehyde, Formaldehyde Resin or Camphor), as well as being cruelty free, vegan with PeTA certification AND proudly made here in the USA!
They have 60 colors ranging from soft nudes to bright neons to black. PLUS….. Glitters!
This color grabbed my attention right away! How perfect for nail art would this be???
In addition to beautiful and playful colors, they also have a great marketing and sales idea with Mommy & Me sets. They include a regular size polish and a smaller bottle for the babe in you life!
The collections all have fun names and make it easy to remember which exact color you really love!
If you look at the Mommy & Me sets, you will see the collection is represented right on the bottle.
And then they have really great names like "Wheels on the Bus" for the Mommy & Me collections. I think this is the perfect color selection for the "bus"!
Also available are colors in the collections, Dream, Elite, Samba, Love, and Bon Bon to name a few!
You can tell that they are interested in using less harmful ingredients, as seen with their remover. Soy based and infused with vitamins A, C & E, as well as Lavender Essential Oil, this remover is less likely to dry out your cuticle.
The color they gave me is called "Beach Resort Blue" and it is PERFECT for hanging out around and in the pool!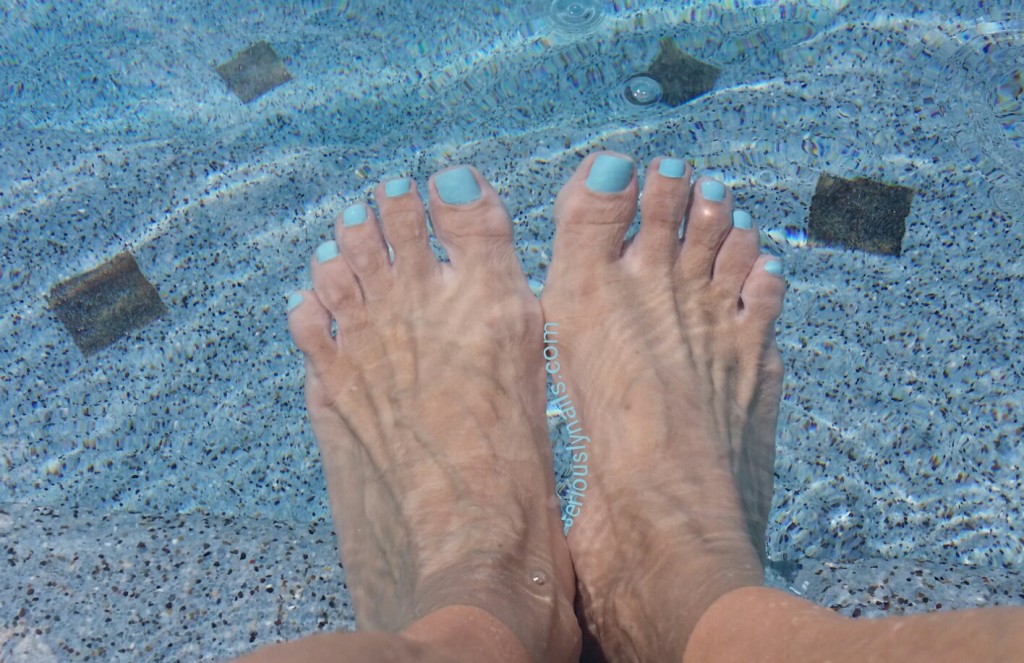 You can buy Ella + Mila at http://www.ellamila.com/