So yesterday could have well been considered a bad day. First of all my computer decided to freeze on me, so no blog post yesterday! Then, I smashed my finger in the drawer!
But hey, let's look at the bright side! I only lost one stone on my bling-ed out fingernail!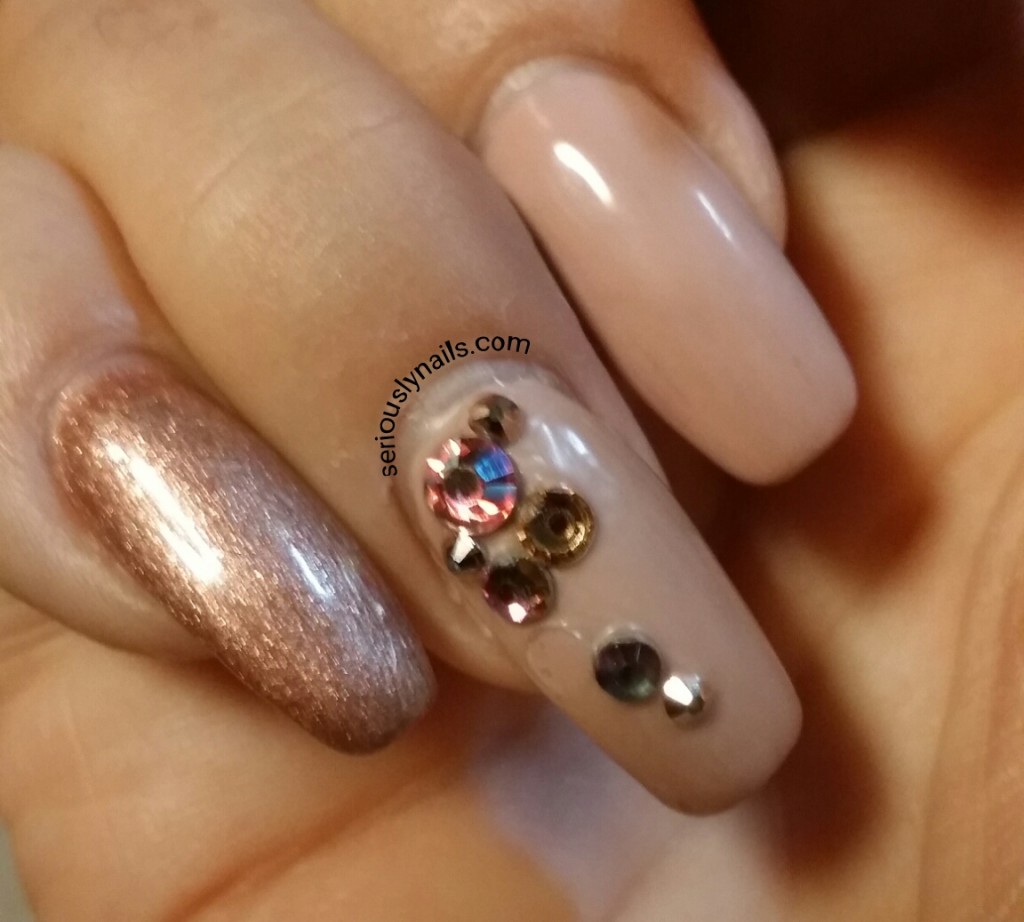 And that is after having worn them for 3 weeks!
I love Crystal Culture and Akzentz "Bling On." Great quality products that last-until you smash them in a drawer!!!! Happy Friday