Although not quite as daunting as covering a Porsche in Swarovski crystals, it is still tedious work.
I am super grateful that my friend (she is 14 years old) comes by every now and then to help me finish sorting out my mess of crystals and other nail art items!
I thought that the Crystal Katana would be PERFECT for helping to separate them all!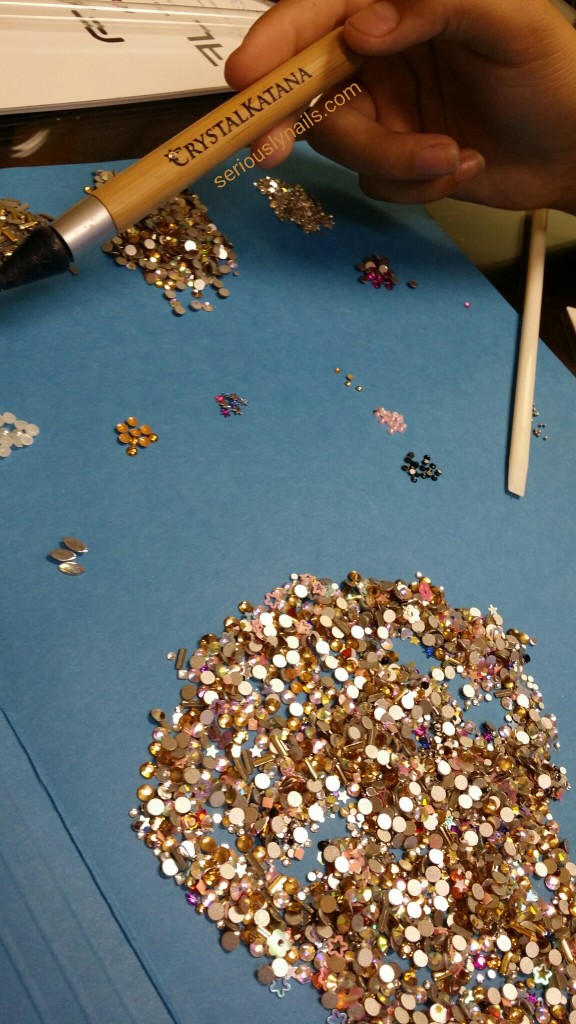 Thank you Aliya for all your help. Because I appreciated her help so much, I did her nails for her. She picked the colors and I did the designs.