I couldn't wait to try out some nail art ideas after I received 4 new to me colors from Akzentz in the mail the other day! So here is what I finished with. I love working with these products. If you missed the post with the colors by themselves, here it is http://seriouslynails.com/?p=5464
Here is my finished work.
And, here is a little step by step for the thumb nail art that is pictured above.
Step 1: Apply white gel in a chevron at the cuticle area of the nail. Cure.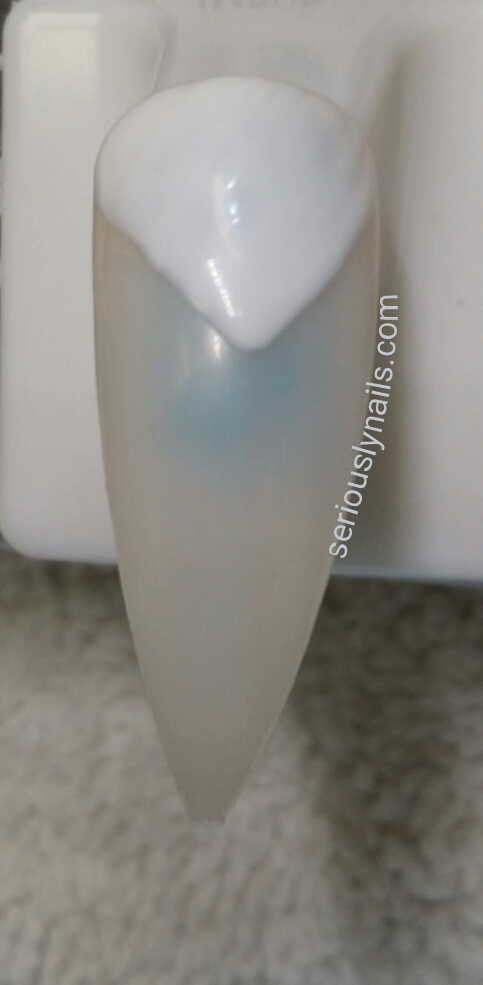 Step 2: Apply very lightly to the rest of the nail Akzentz Options Colour in "Moody Sunset Chameleon" and cure.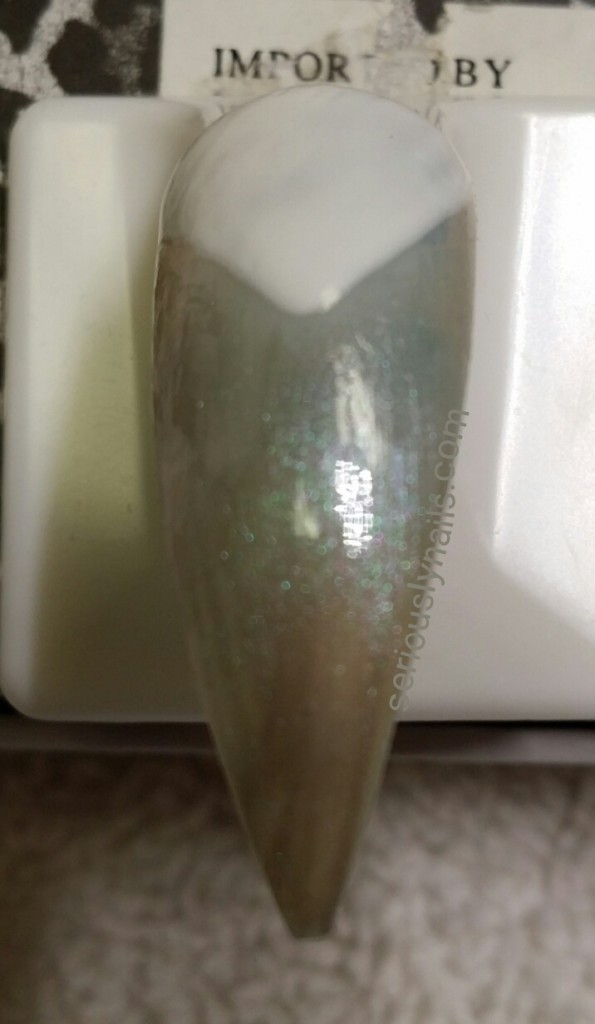 Step 3: Cleanse the whole nail with your favorite cleanser. Using a fine stripping brush and Options Colours in "French Blue" draw fine lines to separate the two colors, then cure.
Step 4: Take your time and draw in your scroll work. I suggest that if your happy with a part of the nail that you are working on, flash cure it. That way you won't accidentaly smudge your work.
Don't ask how I know that can happen!!! LOL
Once you are done with your scrolling, apply top coat gel and cure. If you need to, you can apply a second coat so that your finished nail is smooth!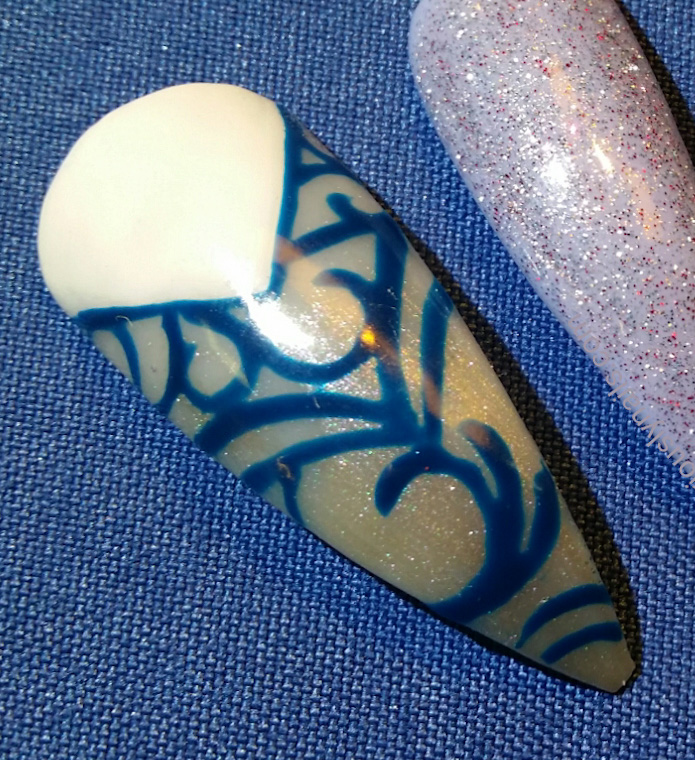 It would be fun to see some work that you all did using this technique. You could add it in the comments or email me!