I have to admit that my hands shook a little while I was creating this Chicago Bears logo on my friend. Since I am a Seattle Seahawk fan!
The picture is a little off color because it was sent to me via text from a phone camera but the color on her nails is Akzentz "French Blue" and I dabbled gold foil over them to create a rustic gold crackled effect!
UPDATE: My friend stopped by and I decided to add some more gold foil to her Chicago Bears Nail.
BONUS: You can see the real colors now!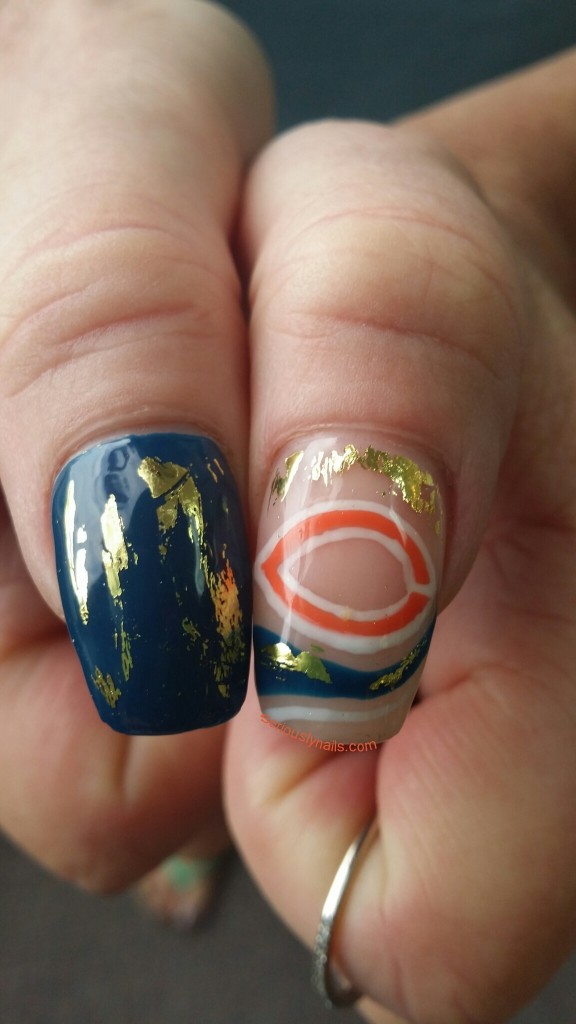 I like it a lot better this way! What do you think?