Color correction for your natural nails? Sounds like a great idea!
And Zoya thought it was too, so they created a line of translucent polishes that include base and top treatments to help you with damaged or discolored nails.
I think this is brilliant.
This three step program allows you to correct cosmetics problems in your nails.
Here is a quote from their website to further explain what makes them work so well.
Perfectors contain a proprietary blend of finely ground pigments, vitamins and botanicals that also help to promote micro-circulation and oxygen exchange.

THERAPEUTIC BENEFITS are delivered through a meticulous blend of vitamins, proteins and botanicals carefully infused in the NAKED MANICURE Treatments and Perfectors that help improve the condition and appearance of the nail.
As an example this hue that is called "Lavender Perfecter" and it's job it to counter the yellow in a natural nail that may have been caused by extensive wear of lacquers or some other event. If you look at a color wheel, purple or lavender are on the opposite end of the color spectrum as yellow, therefor it will balance it out to a more natural tone.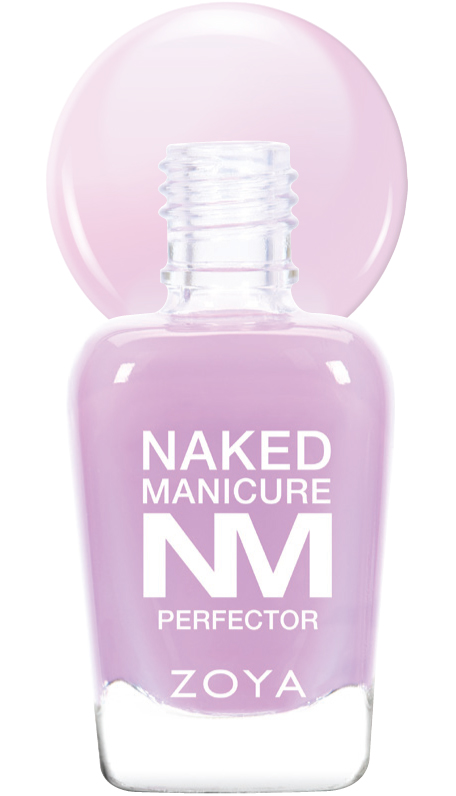 With a total of six color correction polishes, you can achieve the polished look of beautiful unblemished nails with your perfect color shade.
Color perfecting shades also include "Pink Perfector", "Nude Perfector", "Naked Perfector", "Buff Perfector", and "Mauve Perfector." What manicure line would be complete with out the option for a french look? Zoya gives you the extra option of "Tip Perfector" to get that look.
So no matter your skin tone or color, there is a option to personalize your look.
For men, or gals that prefer a less glossy finish, Zoya has included in this collection a "Satin Seal"
So, we all hear and read different reviews on products but one thing that helps me decide is if the product has received any awards.
Zoya is happy to announce that the "Lavender Perfector" was chosen for Allure Magazine "Beauty Break Through Award"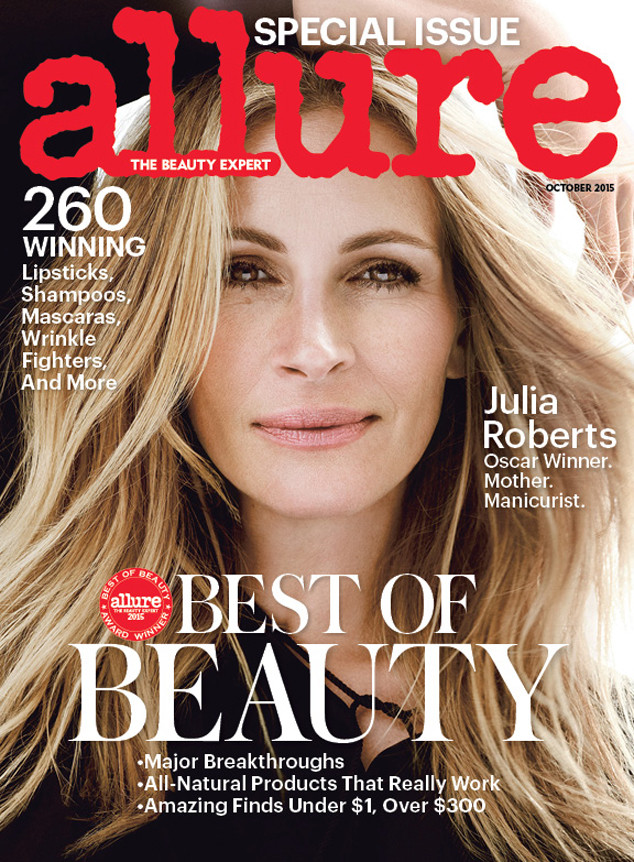 Did you know there are over 200 awards given out from Allure Magazine in the world of beauty? I didn't know that until I saw this cool link http://video.allure.com/watch/best-of-beauty-2015-episode-1
And now I want to work at that job!!!!
So congratulations Zoya on the Beauty Break Through Award for 2015.
Available online at http://www.nakedmanicure.com/ BUT WAIT, there's more!
Since they won this award they want to award us with a gift with purchase of a mini "Lavender Perfector" and "Glossy Seal" with ANY order plus free shipping on orders over $25.00.
There are a good amount of different options for you at this site, so head on over and check it out!
Happy Wednesday!