People ask me sometimes where I get the ideas for nail art? Well, first there is inspiration every where! See this post to see what I mean….http://seriouslynails.com/?p=5229
And a lovely gal I know taught me to travel with my colored pencils (thank you Adela from OPI!) and then I received these templates from a class I took at ISSE Long Beach.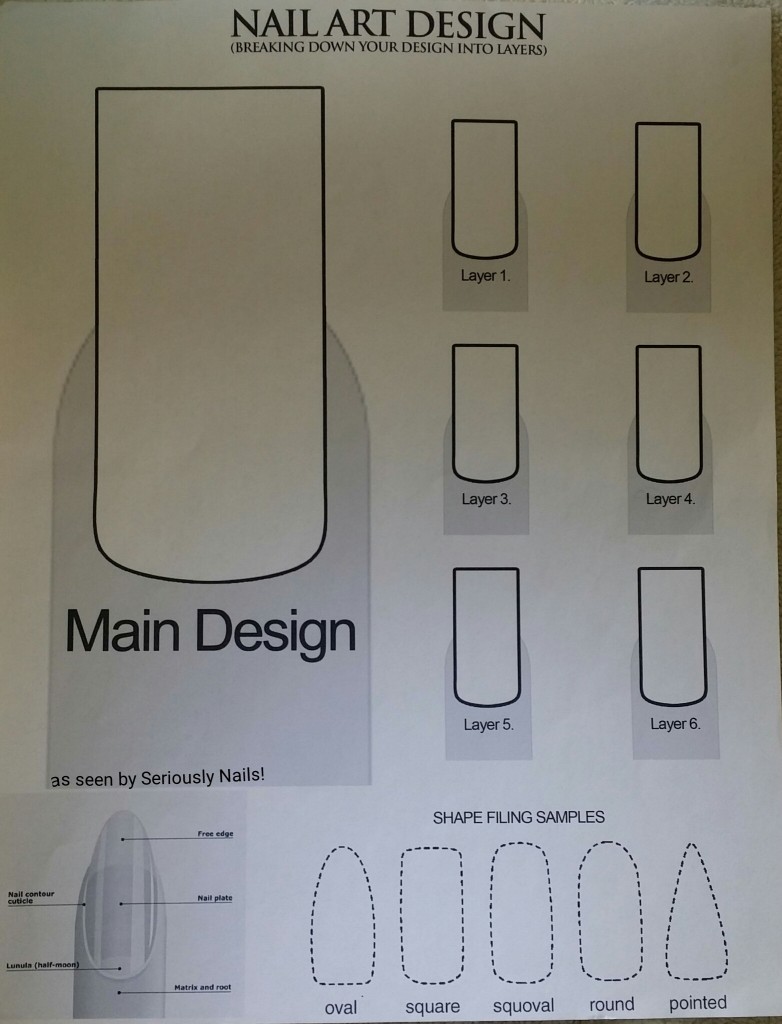 I did this nail early but wanted to use it to show you the process that can be used to put your inspirations onto paper.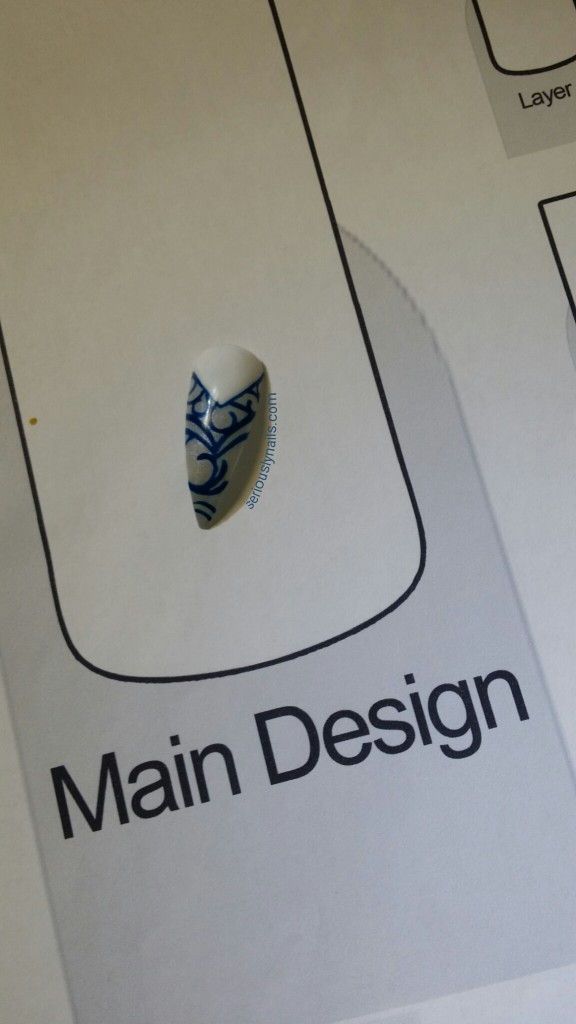 With these templates, you can draw out the individual steps that need to be taken to create the design you want. I knew that I wanted the nail to look like this so I drew the complete image in the "main design" area.
Once you have that down, you can break it down into individual steps. (pardon the blurry picture)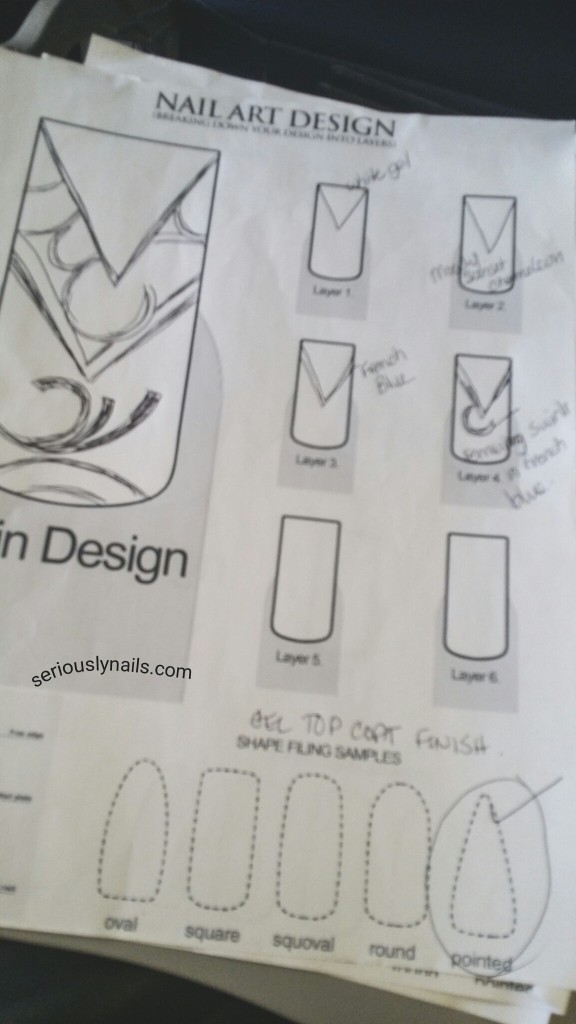 As well as picking out the shape of the nail, this gives you a paper copy of your work in case you want to re-create the look again at a later date! Not such a bad idea.
I also use them to quickly jot down different ideas that pop into my head (THAT usually happen at ridiculous times of the night or at stop lights!!!!)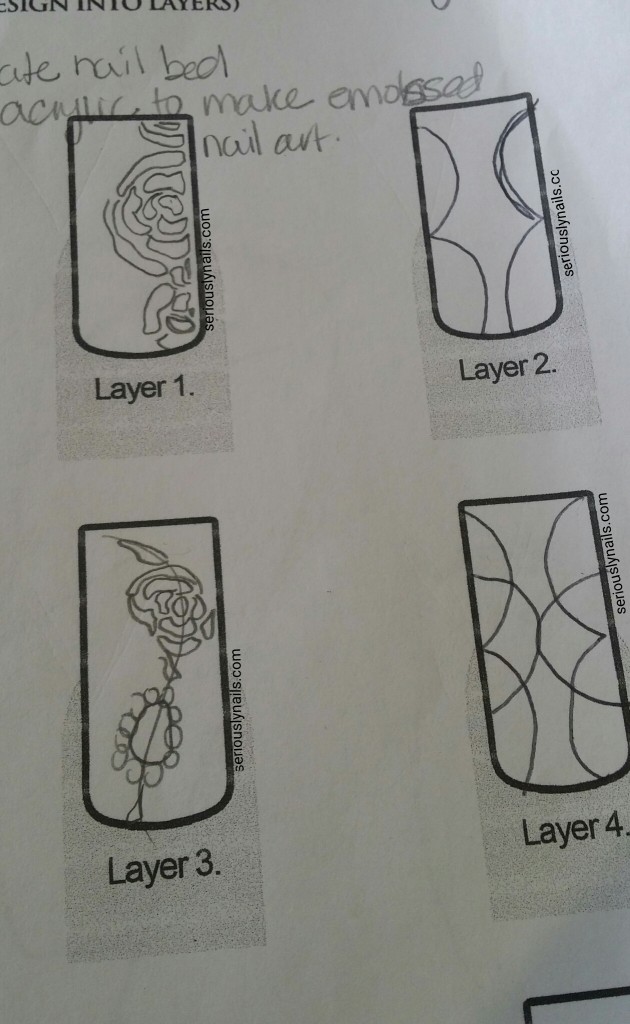 I thought that some of you might be able to make use of them as well. You could email for a copy or even just google nail art templates on Google Images! (try for the free to use ones)
Have a great day!