I so super happy to receive this is in the mail the other day. Linda from Famous Names sent me a full size bottle of their new nail surface sanitizer.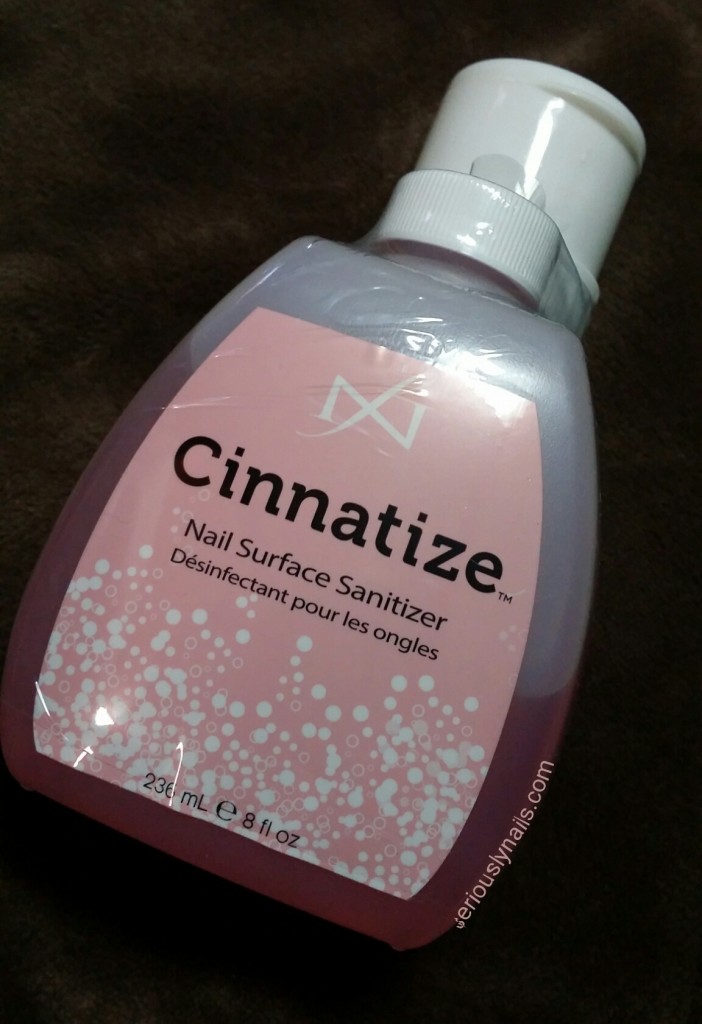 The reason I was excited was the fact that this nail plate sanitizer doesn't smell like any other I have come across.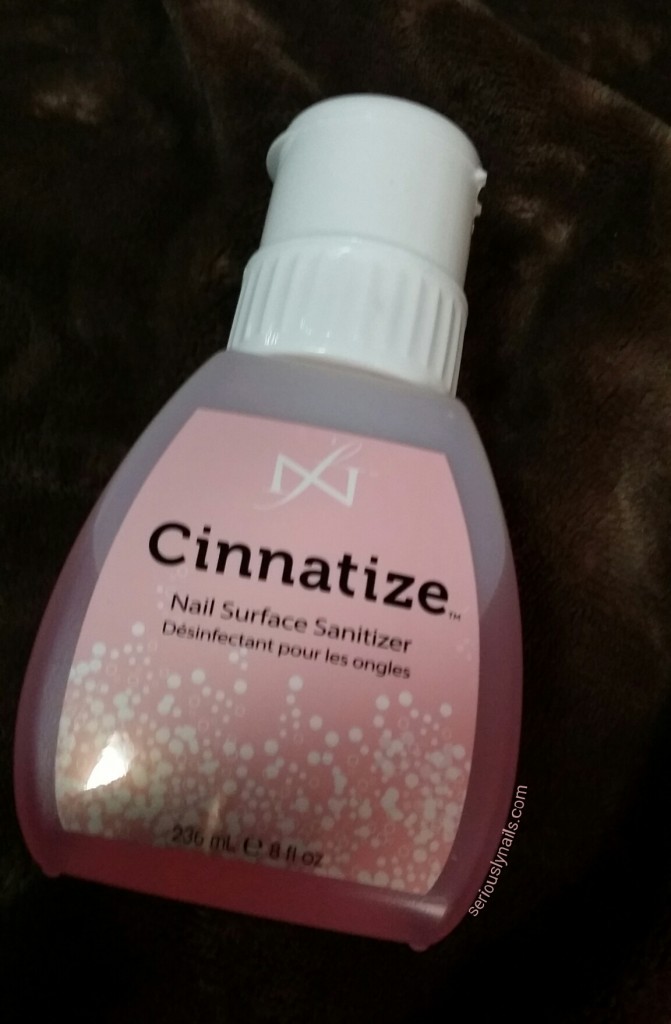 The other thing that made me happy was that the pump lid has a open and closed option. Makes it perfect for travelling for work!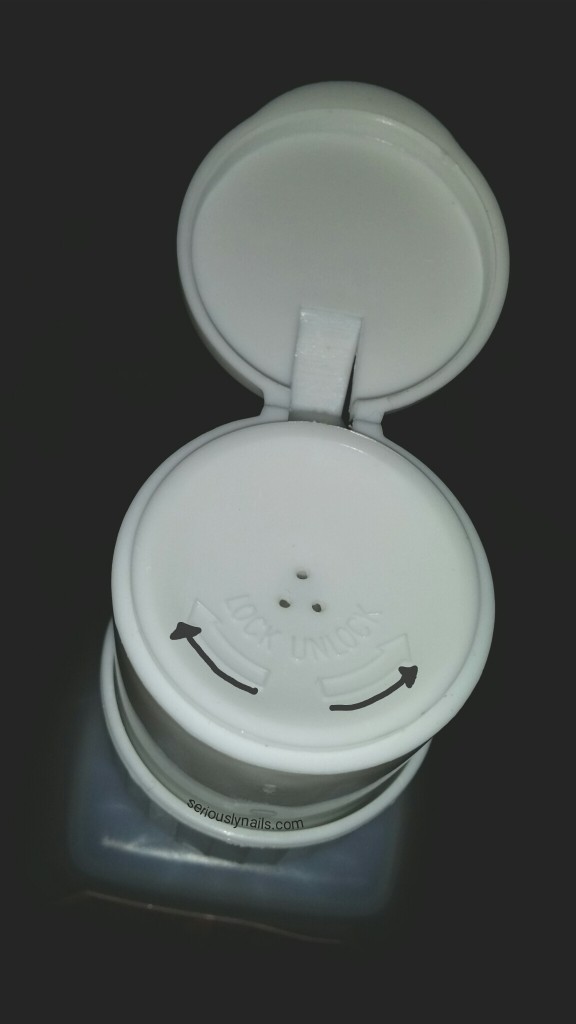 And as you can see, Cinnatize uses cinnamon extract as part of its sanitizing ingredients. As well as citrus fruit extracts.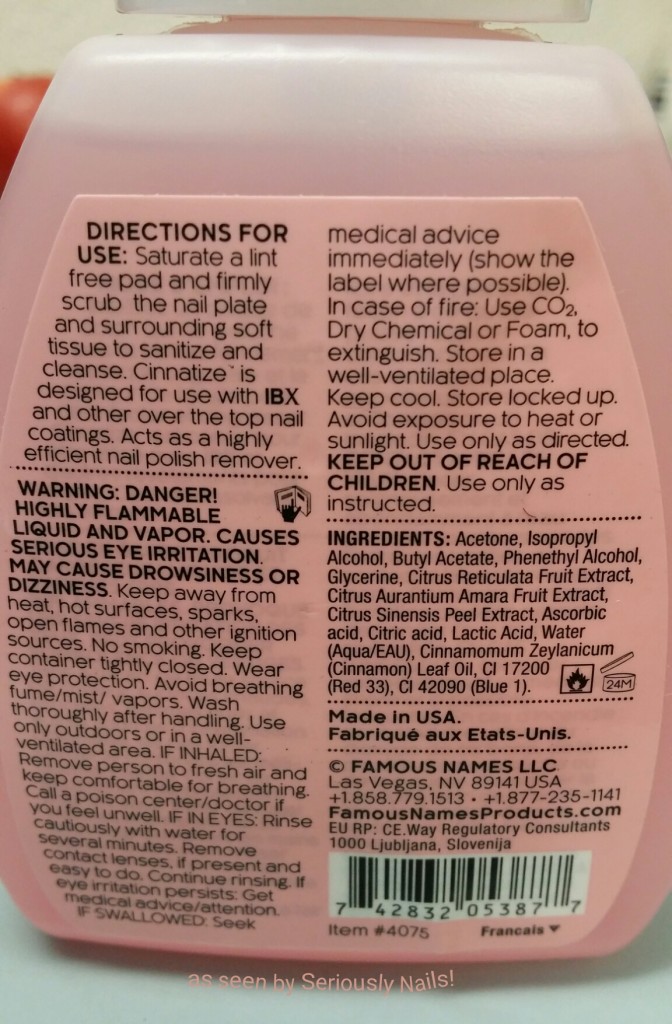 And as you can see it does a darn fine job of cleaning the nail plate.
So, all in all, a winner in my books. Cinnatize does a premium job of cleaning your nail plate AND has a fabulous scent. so nice to have in your salon setting.
Available at http://www.famousnamesproducts.com/