Last week, before I went to AZ Glendale Fashion Focus, I received this nail mail from the Born Pretty Store. They reached out to me to see if I would blog about some of their products. I looked through their online cataloge and found some interesting things to try out. Here is a preview!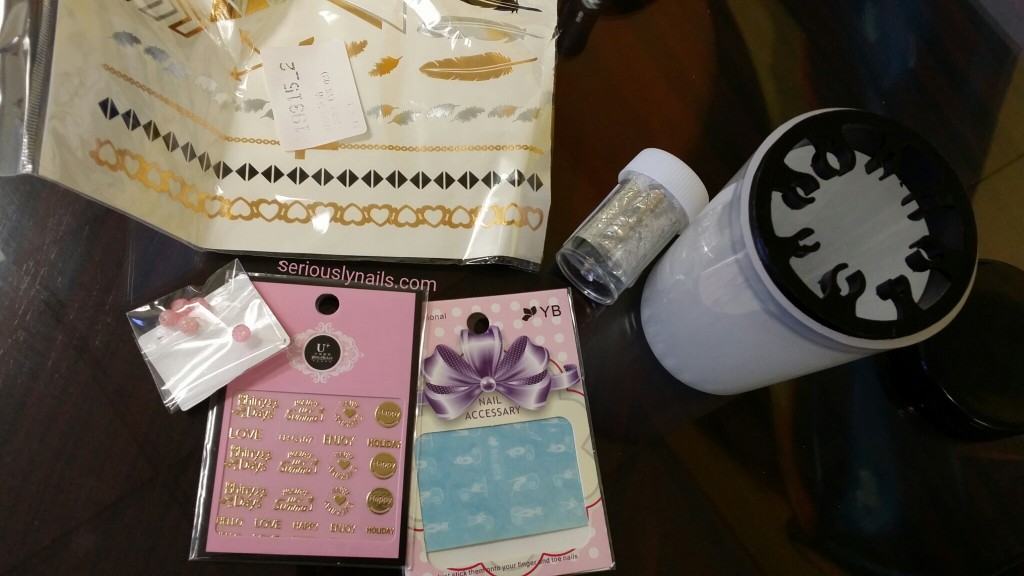 I am always searching for a great way to store the many brushes that I have and I thought this plastic cup with slot around the rim might work out well, The cool thing about this cup is that there is a base that holds the brushes off the bottom so if you are working with wet things, the brushes won't touch it at the bottom of the cup. And the slots keep the brushes separate.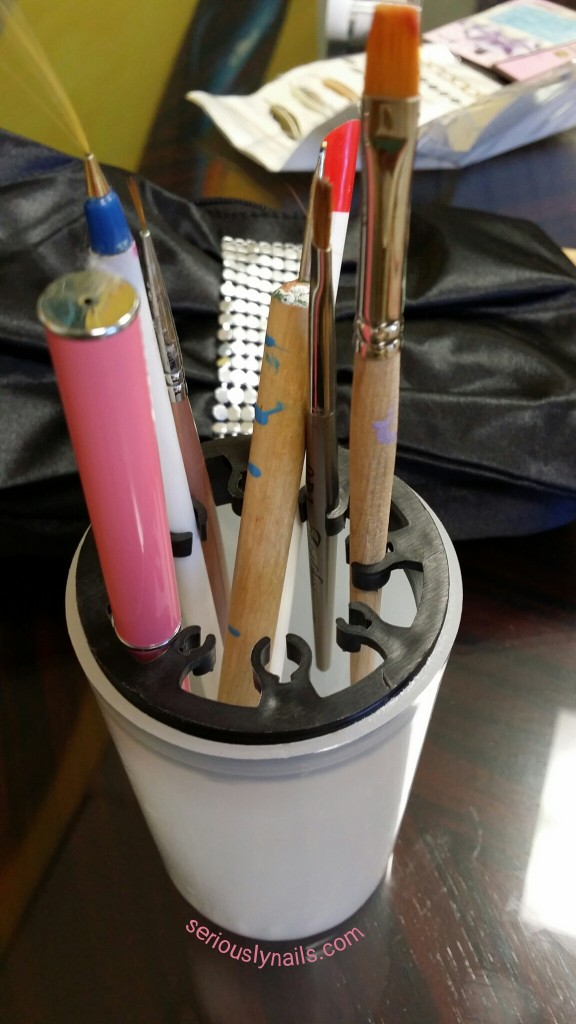 As you can see, I am going to use it for more than brushes. Lots of tools in my tool kit!
The next item is really exciting to me because I have been playing with the 3D Fanatics group on Facebook. These little beauties are round pink little spheres that I think will look amazing in a 3D art project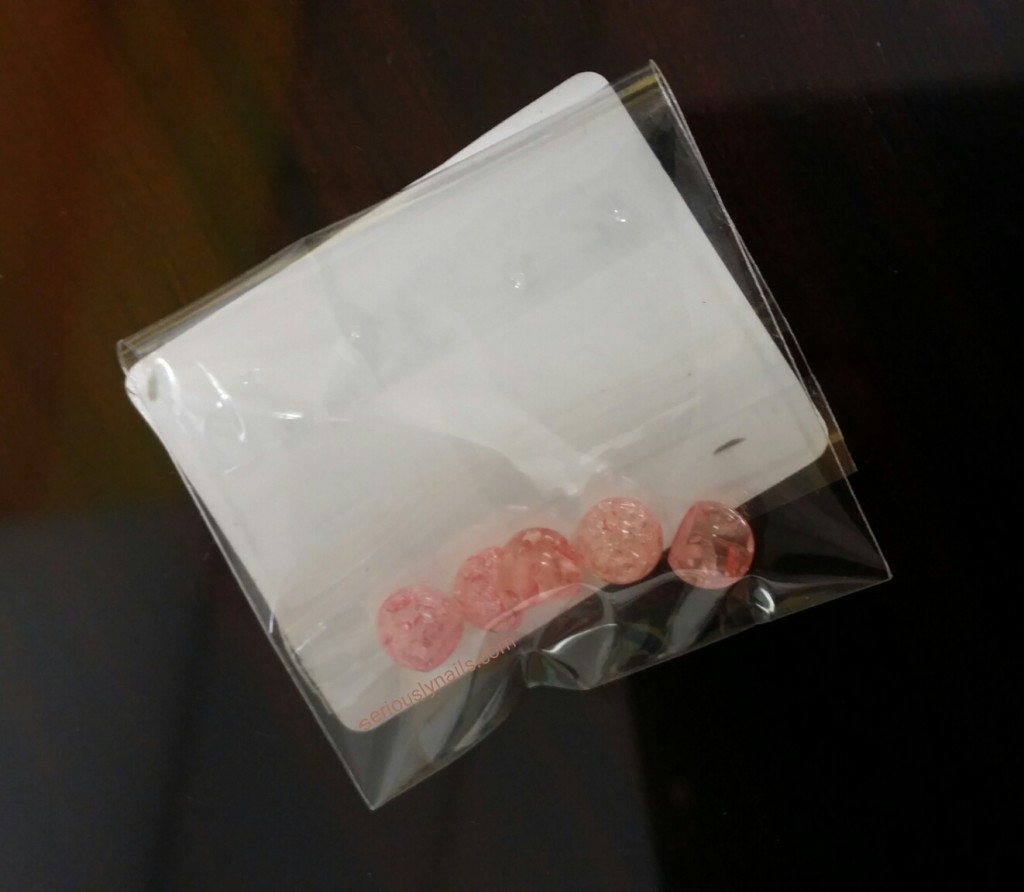 I choose some of those fun metallic tattos that I thought would look really great with some metallic nail art, so stay tuned for that.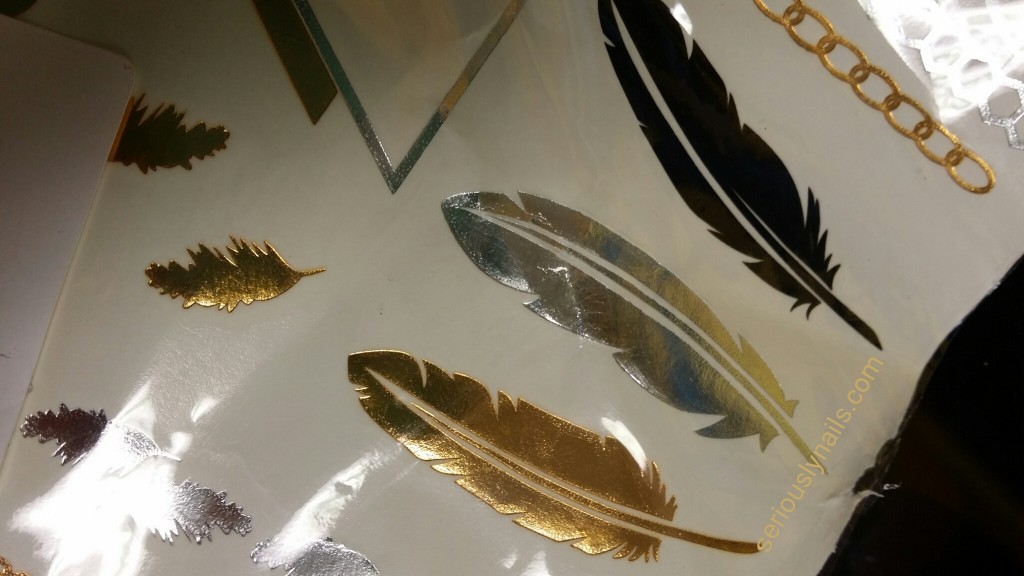 There is also some foil that is clear in spots and holds designs of leaves in the rest. I will definitely show you how they work too,
So, I suppose this post was really a teaser to show you some of the things that I will be playing with soon.
If you want to get any of these items or if you see something you like on http://www.bornprettystore.com/