I'm not sure why, maybe the time of the year, but I love the color combo of purple and orange.
I was trying to decide what art to do on my toes. I love the color from Venique called "Wrapped in Jewels". It does look like a beautiful jewel on your nails.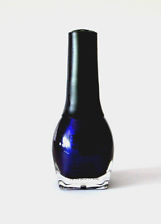 I guess because Halloween is today, the color orange came to mind. And for some reason circles were in the mix too.
I used some creative tools to make my circles. Good old acrylic paint and a couple of straws….Yup, straws!
I simply put a blob of acrylic on a plastic surface and dipped the straw into it. The only thing that I figured out that needed to be done, was to make sure that the hole in the straw didn't have paint in it. Otherwise the circle turned into a big dot!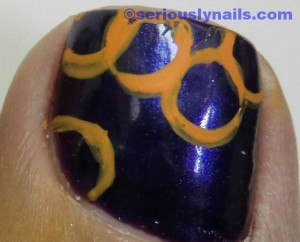 After getting the orange on using the bigger straw, I felt like it needed a bit more whismy, so I added smaller circles using a smaller straw. Some of them needed a bit of help so I used the end of my stylus to complete the circle where I didn't get it completely on.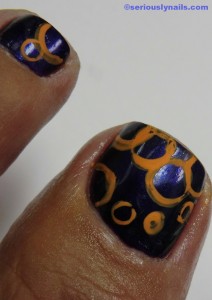 Although the colors were pretty together, it looked flat. I pulled out some more acrylic colors and added a couple of dots of yellow for vibrancy and some white for "pop" factor!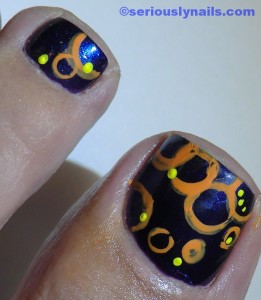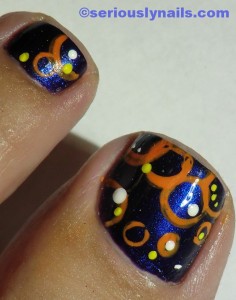 I definitely need to work on my circle technique but it looks fun, pretty and a bit out of this worldly!!!!
Fun anyways….Have a fun and safe Halloweeen!