No matter what side of the continent you are going to be on in December, you have the chance to get some 1st rate education from ACE educator Elizabeth Morris.
Elizabeth's passion for the industry is only rivaled by her talents as a nail technician and artist.
She is giving classes on Akzentz Pro-Formance Gel which includes certification from Akzentz! Elizabeth will also be teaching nail art to help you earn more money in your salon!
The first class will be on the west coast on Dec 7th in San Diego.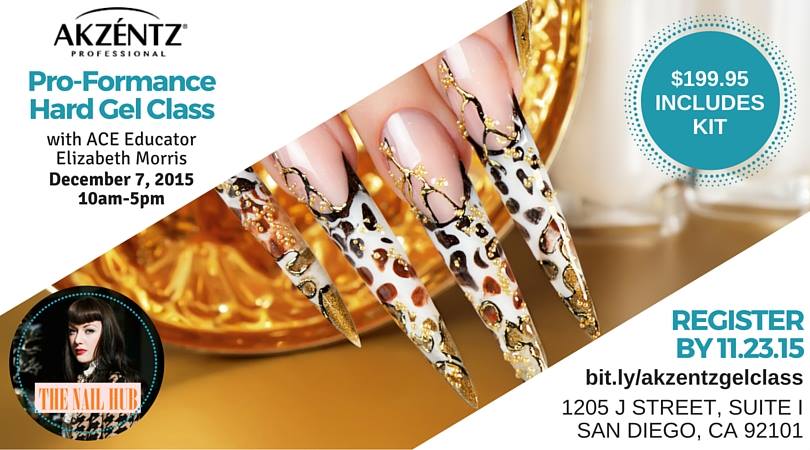 Her second class will be held on the east coast in Virginia Beach on Dec 20th.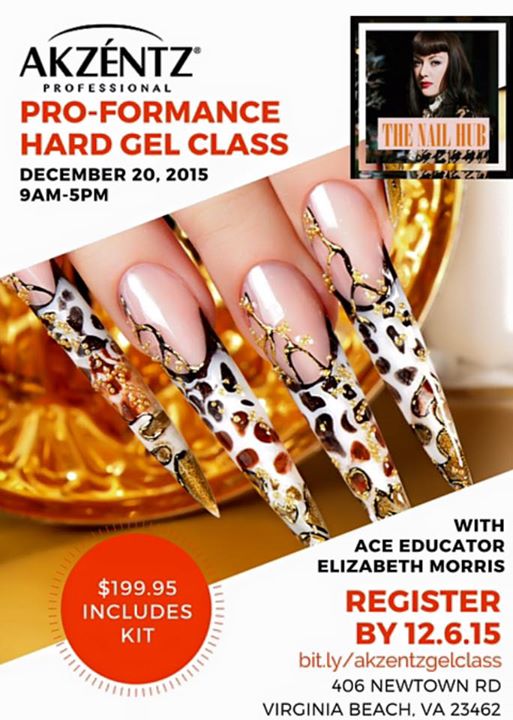 These classes will most likely fill up fast as Elizabeth is super talented and her teaching skills are spot on.
You can see more information about the classes and sign up at http://www.thenailhub.com/store/p123/Akzentz_Pro-Formance_Gel_Certification_Class.html