I created this look using the new OPI winter collection called Star Light.
The base color is this incredibly star filled deep rich blue. It looks almost holographic.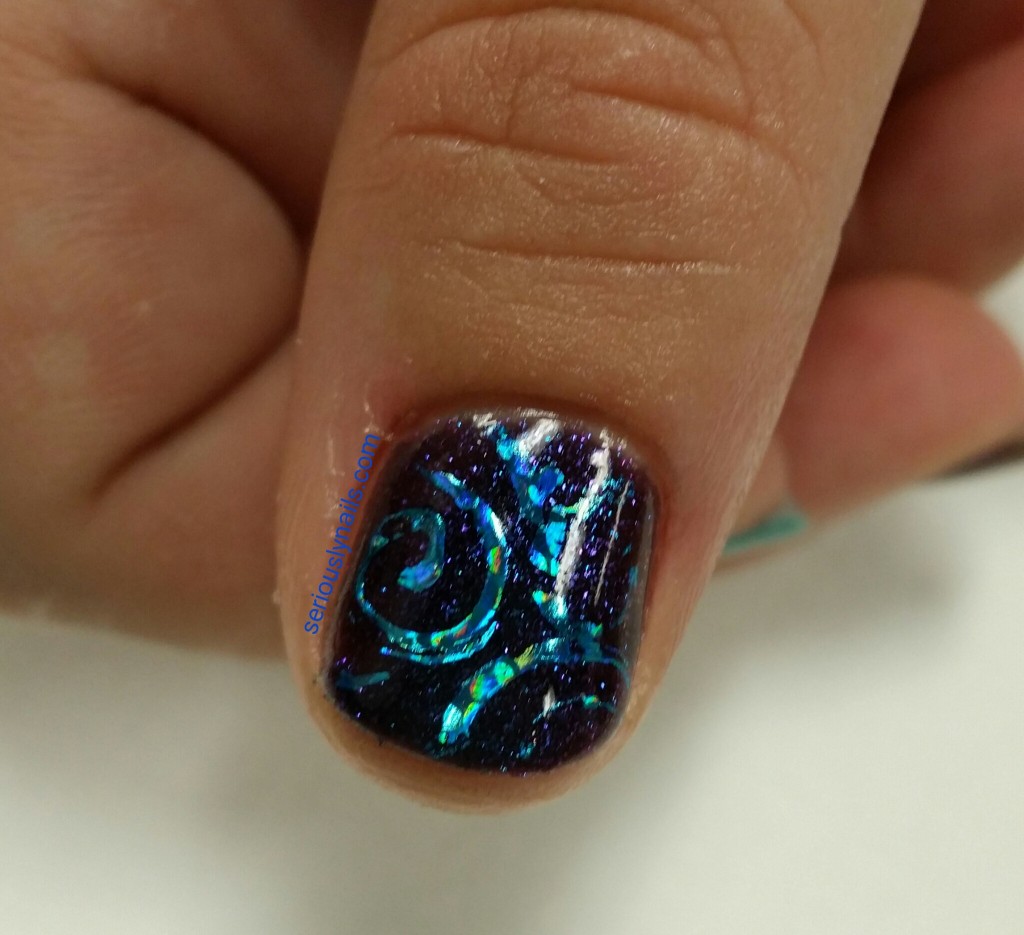 The perfect amount of shimmery glittery bits in it if you ask me! I simply added the swirl effect using a small detail brush and Gel Color Base Coat. After I applied the design and cured it for 30 seconds, I pressed this very pretty blue foil into it.
Seal it with Gel Color Top Coat and you have some fast and beautiful (thanks for the great colors OPI) nail art suitable for the fall season.