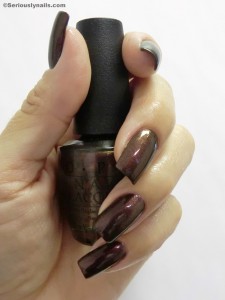 I can't tell you how much I love this color.
I don't know if its because it is so rich in color, or if it is because it changes with different lighting. Or if it goes with everything a gal could wear!
"Muir Muir on the Wall" from OPI's San Francisco Fall Collection has it all.
A deep plum-ish brown with an iridescent quality.
When I first put it on, my hand was on a white towel and it really show cased the deep plum color.
Then I put my hand down on my pant leg (so I wouldn't be a nail nerd! and scratch them) and it took on another color!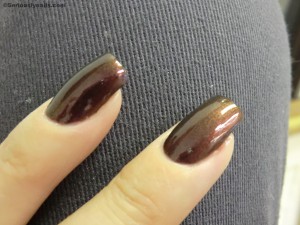 How can you beat that? It's like getting more than one color per bottle. Hey OPI, you can use that for a tag line if you want!!!!
This could be the perfect fall color.
Great for work as it is in dark enough to be a neutral.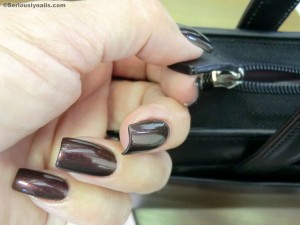 Notice how it looks black on my thumb!!! It changes when the light changes. Metamorphic almost!
Easy to wear for the week end with fun colored jeans or while gardening.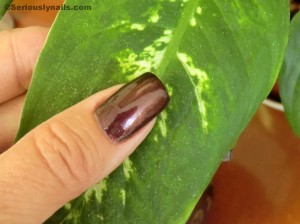 Looks amazingly good with a Louis V too!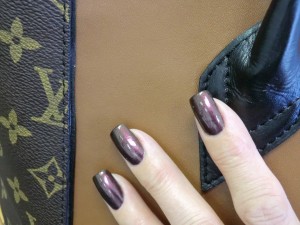 Yup, for me, this is Love, pure and simple!
Two coats with a top coat by the way. Have a great weekend.