Voesh®????? What is that?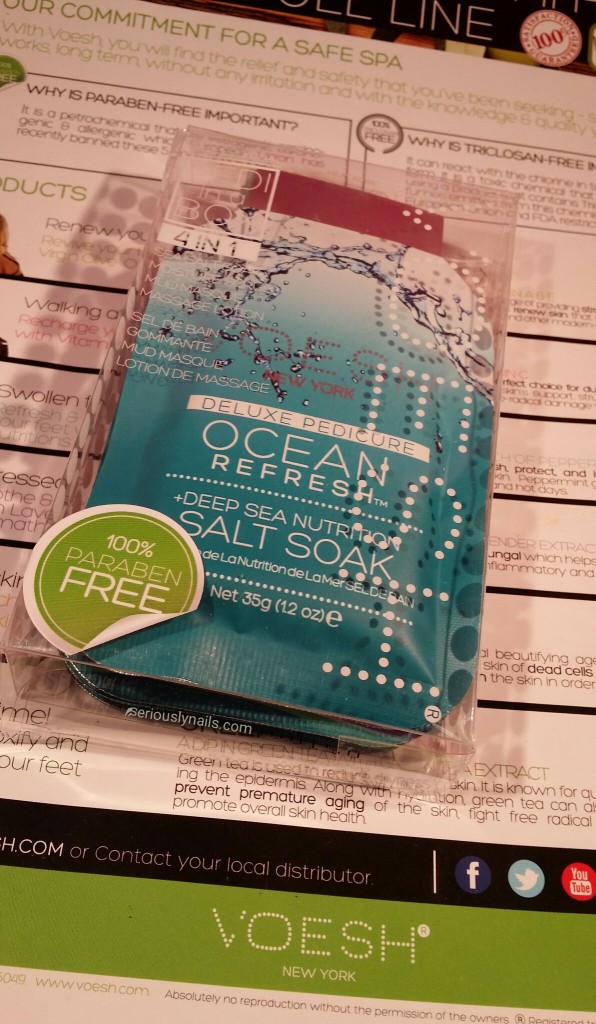 Pure genius is what it is. Pedi-In-A Box is the solution for pedicures on many different fronts.
A four step pedicure regime available in six different styles so you can offer your customers the exact pedicure they need.  Whether they have swollen feet, stressed feet, or dry feet, there is a system for you in Voesh®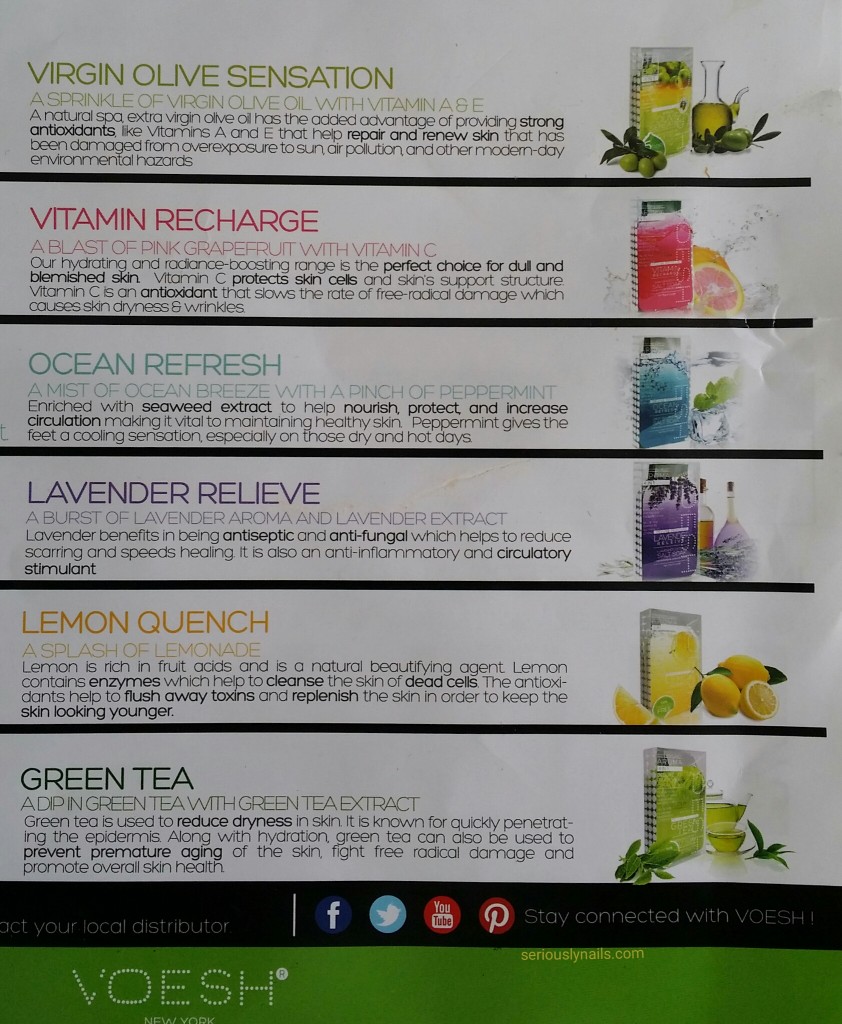 Great packaging helps make this line a winner in my book. This packaging is going to help with a couple things. Because each clear container holds the four products needed for each style of pedicure, there is no chance of running out of one thing or another.
But probably most important, because you are using one package per customer, there is no chance of product contamination between clients. One package=One customer!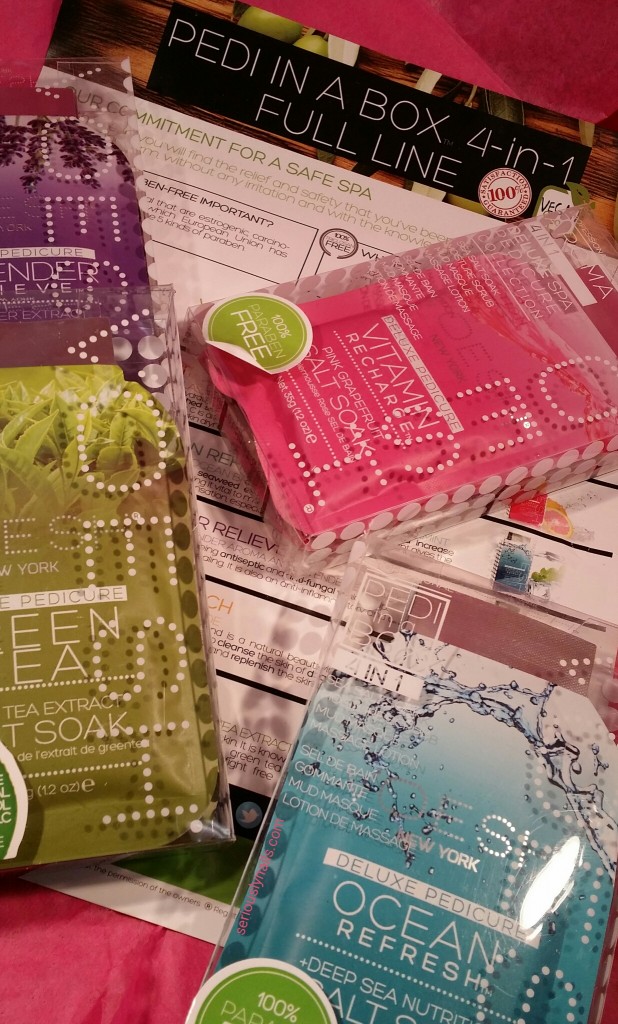 For business management, this packaging gives you better inventory control. Since each clear container is one service, you will know how many pedicure services were done on any given day, week, month ect. And because it is in clearly marked service containers, you can easily see when you need to reorder!
Consider that you know exactly how much each package costs, you can find your profit margin in a snap!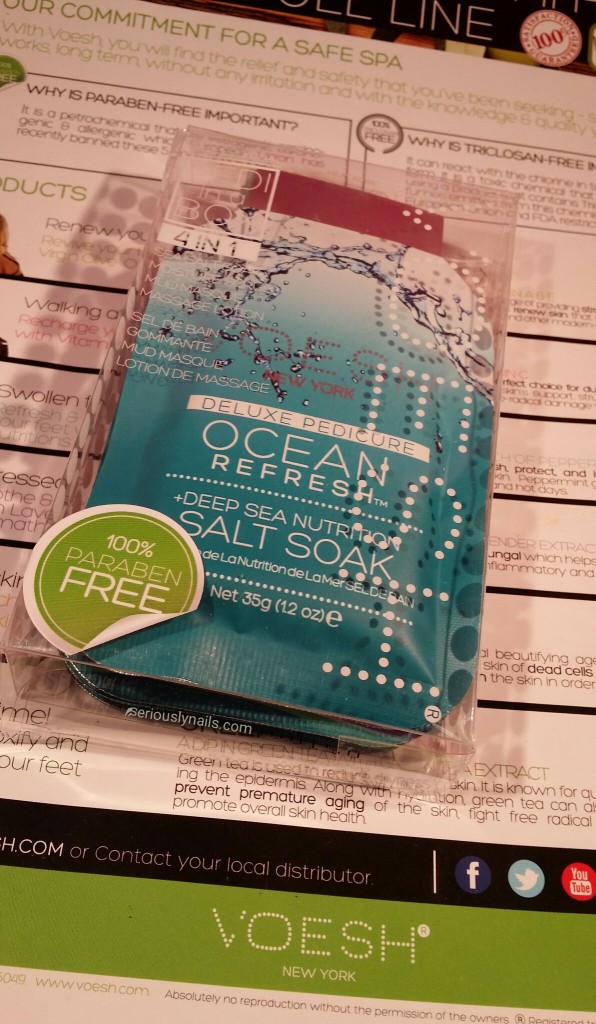 Inside the clear package you will find the perfect amount of Soak, Scrub, Masque and Massage in whichever treatment style you choose. Product usage is completely taken care of for you as well. You get the perfect amount of either soak, scrub, masque or massage for one individual service.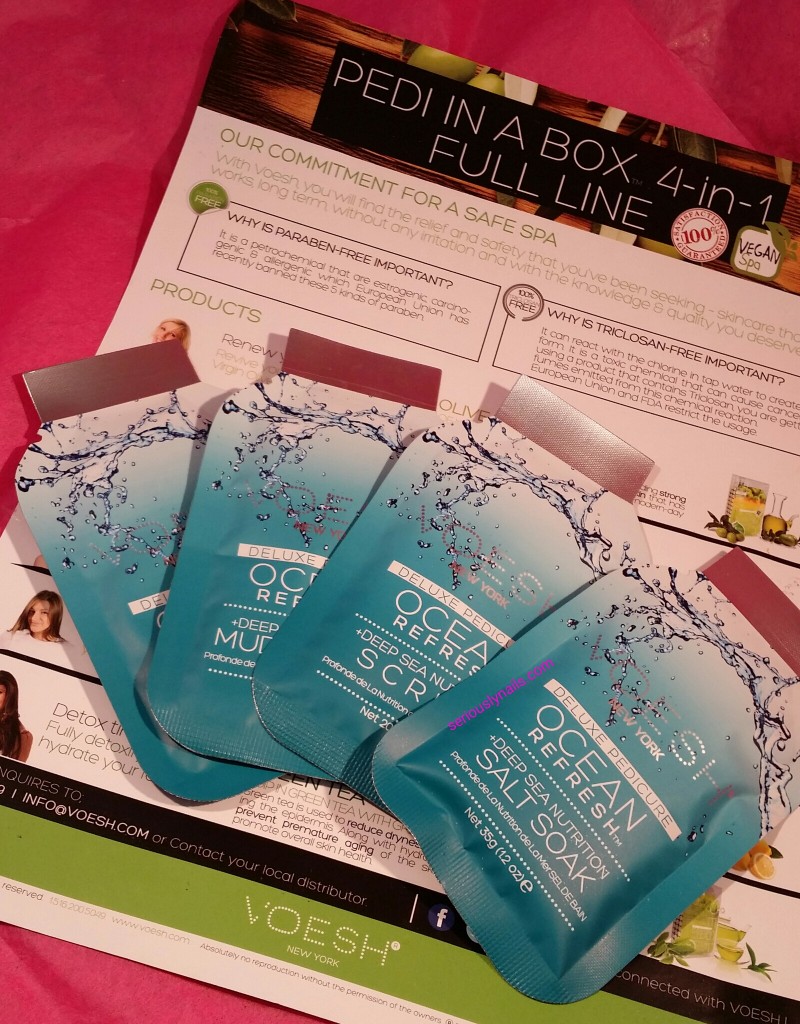 For clients with sensitives, the ingredients are clearly marked on each product within each line.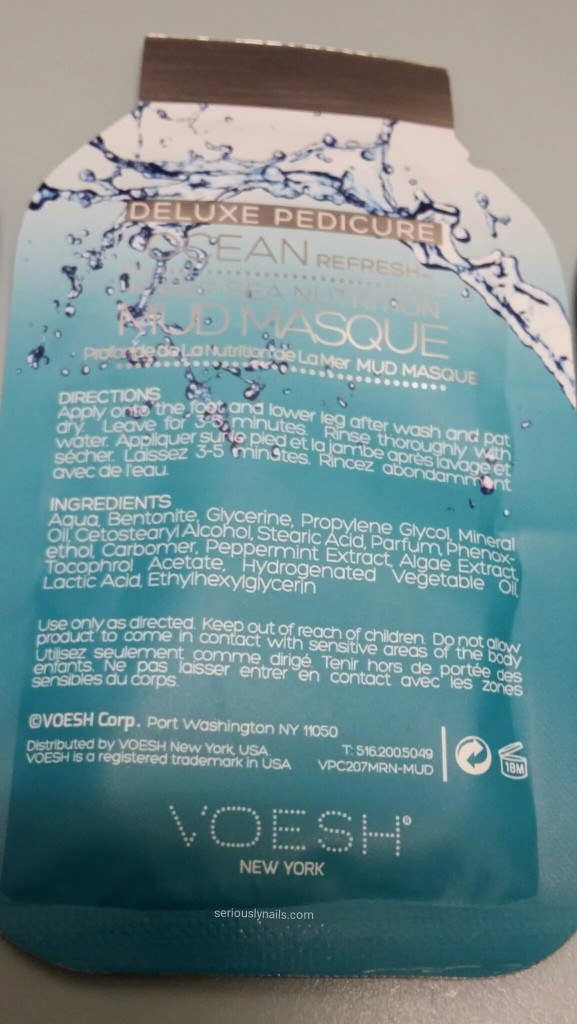 Pedi-In-A-Box is also Paraben and Triclosan free!
I think these are also a wonderful retail item.
I found these little beauties at Gemini Cosmetics in Reno, and will use them for presents. Easy gifts for that unexpected dinner party. Tie it to a pretty bottle of Prosecco and you have given your dinner host a good reason to do her feet (or better yet, bring it with her to her manicurist!)
Gemini Beauty is located at:
1380 GREG ST
STE 209
SPARKS, NV 89431-6094
Phone: (775) 359-3663

More information is available at http://www.voesh.com/